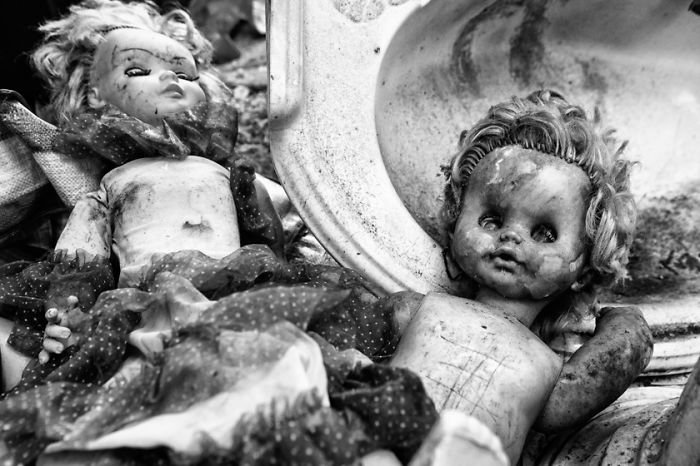 Melissa Faithful for Art-Sheep
Fabienne Rolland is a photographer and instigator of the creepiest project you've seen lately. The photographer created a series of black-and-white photographs that depict the dark and mysterious world of dolls.
Taken on secondhand trades and attic sales between 2013 and 2014, the photographers illustrates the universe of these poor souls (of dolls) that either severe serious facial injuries or were abandoned simply because their time was up. These dolls are a symbol of a past childhood, that have been now left to rot as their services were no longer needed.
The feeling of joy they once gave is here replaced by a creepy stillness, a feeling we can't easily shake off while looking at the images below. "These portraits tell the moods, the limits which we cross, or not, according to our strength and the power of our dream. These toys are companions, loved then abandoned by the fickle or grown up child. They wear the tracks of time and of love," Rolland writes.