Craig Davies for Art-Sheep
Images © Sophie Klafter
Sophie Klafter is a New York-based artist whose photographic work of people with physical differences is inspired from her own experience living with the CMT disease.
The artist was born with the rare neuromuscular disorder Charcot-Marie-Tooth disease (CMT), a disorder that damages nerves in the arms and legs. After taking her own portraits, she later started photographing other people with disabilities, as a way to meet them, communicate with them and get to know about their lives and their corporeality. "I not only wanted to create portraits of disabled people functioning out in the world; I also wanted their life stories," she explains on her website. "I wanted to go into their homes, meet their families, hold their possessions, and hear their stories of perseverance. I wanted to truly capture their spirit and what it was like for them to go through life in an atypical body. I wanted others to experience their corpoReality."
Below you can see Klafter's images, as displayed on her website, and read about the lives of her special models.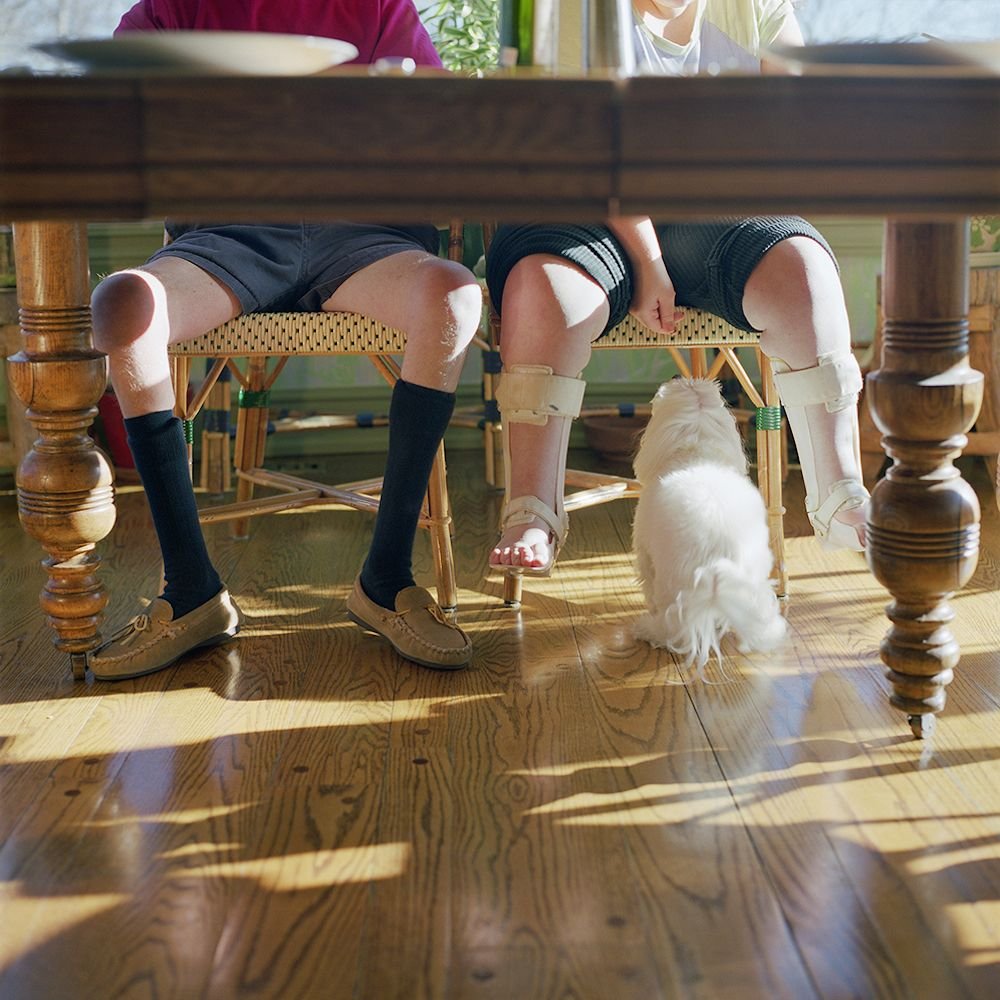 Dad and me