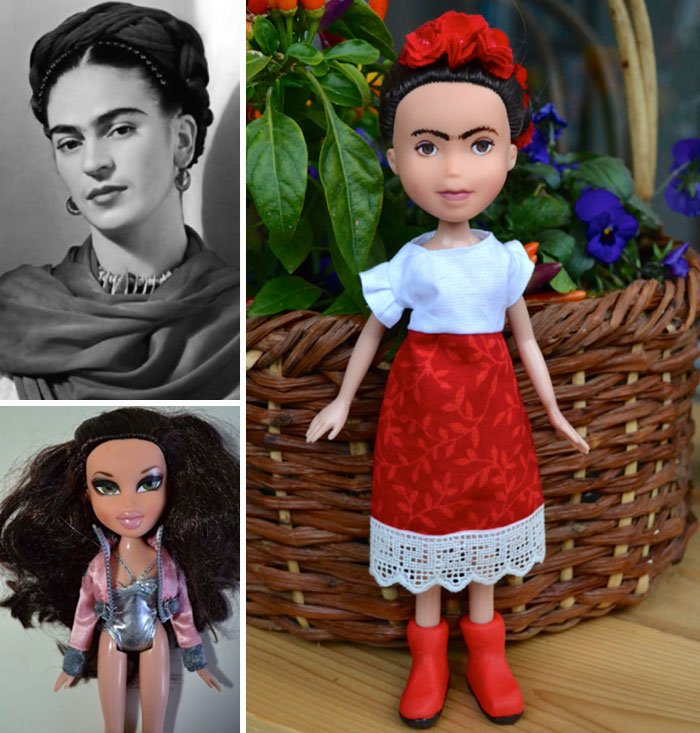 Frida Kahlo, 1907-1954, Mexican painter
"I paint my own reality. The only thing I know is that I paint because I need to, and I paint whatever passes through my head without any other consideration."
by Maria Sofou
Almost every little girl has a beloved doll that spends hours dressing and talking to. Yet so many of these dolls are disturbingly hypersexualized and promote unrealistic standards of how a woman should look like.
This issue is explored by artist Wendy Tsao who decided to remake a series of manufactured dolls into portrayals of inspirational real-life women by removing their make-up and "dressing" them with intelligence, courage, strength and uniqueness – these are the standards that a child should look up to. "In this project, I repainted and reclothed the manufactured dolls into the likeness of real, inspiring women – as young girls. As a parent, I'd love for my child to play with a young J.K. Rowling or Malala and have conversations about them.", she believes.
See her work:
Roberta Bondar, 1945- , first female Canadian astronaut
"To fly in space is to see the reality of Earth, alone. The experience changed my life and my attitude toward life itself. I am one of the lucky ones."
Malala Yousafzai, 1997-, Pakistani activist, youngest Nobel Prize laureate.
"We must tell girls their voices are important."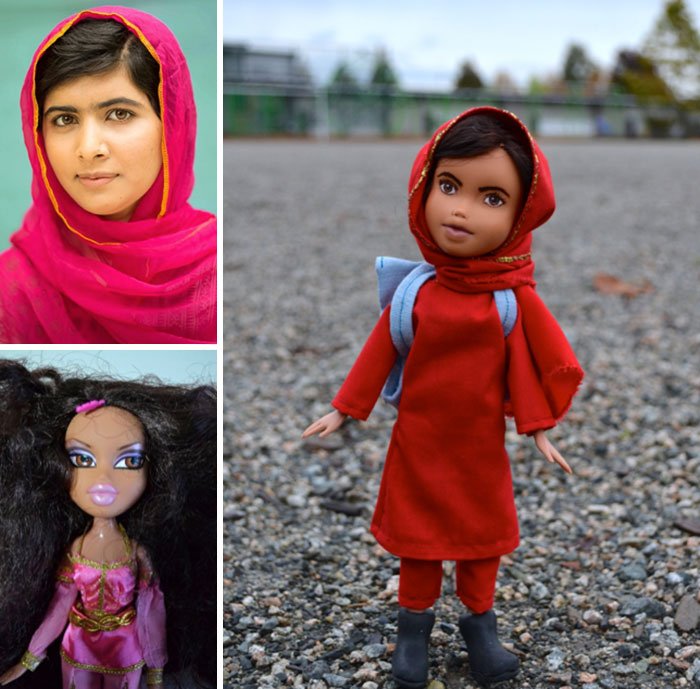 Waris Dirie, 1965-, model, author, social activist
"If you can survive in the desert, you survive anywhere. I know more than anything life in desert. You can tell by looking at the dirt how long ago it rained, how hard it rained, how much water came through. You can (know) by looking at a plant, a tree, from an animal's look. I can read the desert like I read my hand."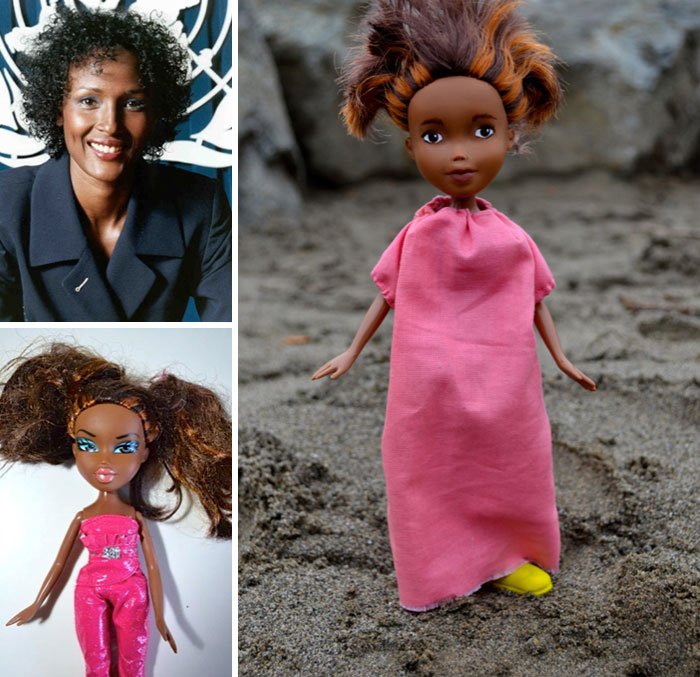 Jane Goodall, 1934- , British primatologist, UN Messenger of Peace
"I thought my life was mapped out. Research, living in the forest, teaching and writing. But in '86 I went to a conference and realised the chimpanzees were disappearing. I had worldwide recognition and a gift of communication. I had to use them."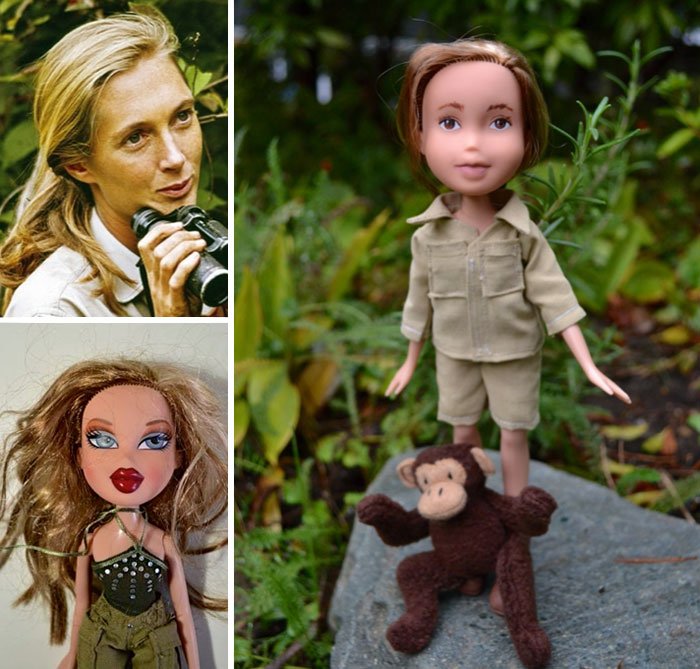 J.K. Rowling, 1965-, British novelist best known for Harry Potter series
"It is impossible to live without failing at something, unless you live so cautiously that you might as well not have lived at all, in which case you have failed by default."