by Maria Sofou
Sid Vicious solidified his fame by dying young, leaving behind memories of his notorious behavior and the mystery of his girlfriend Nancy Spungen's death. Although his contribution to punk music was small, Vicious remains one of its most famous names to this day.
Born in Lewisham, London in 1957, Vicious first met Sex Pistols singer John Lydon (also known by his former stage name Johnny Rotten) in 1973, when they were both students at Hackney Technical College. His musical career began in 1976 as a member of The Flowers of Romance along with former co-founding member of The Clash Keith Levene – one year later, he is asked to join The Sex Pistols and the rest is history. The band's manager Malcolm McLaren once claimed that,"if Johnny Rotten is the voice of punk, then Vicious is the attitude."
No stranger to notoriety (he was abusive, a junkie and by all means unable to play his instrument), Vicious was accused of murdering his girlfriend, Nancy Spungen. On Oct. 12, 1978, the body of 20-year-old Spungen was found in a room at New York's famous Chelsea Hotel. She and Vicious had been living in Room 100 for about a month and a half when he called the front desk, saying that something had happened to his girlfriend. It turned out that she was dead from a a single fatal stab wound to the abdomen.Vicious reportedly owned the knife that made the wound.
Sid and Nancy had quickly become a couple when they met when she visited England as part of the entourage following former New York Doll Johnny Thunders' new band, Heartbreakers, during their 1977 tour. On the same day Spungen's body was found, Vicious was arrested and charged with her murder. Within four months, he would be found dead of a heroin overdose. After his death, the NYPD closed the case against him, and never pursued any other action regarding Spungen's death.
Sex Pistols singer John Lydon told The Independent in 2009, "He didn't stand a chance. His mother was a heroin addict. I feel bad that I brought him into the band, he couldn't cope at all. I feel a bit responsible for his death. There you are, I have confessed my demons."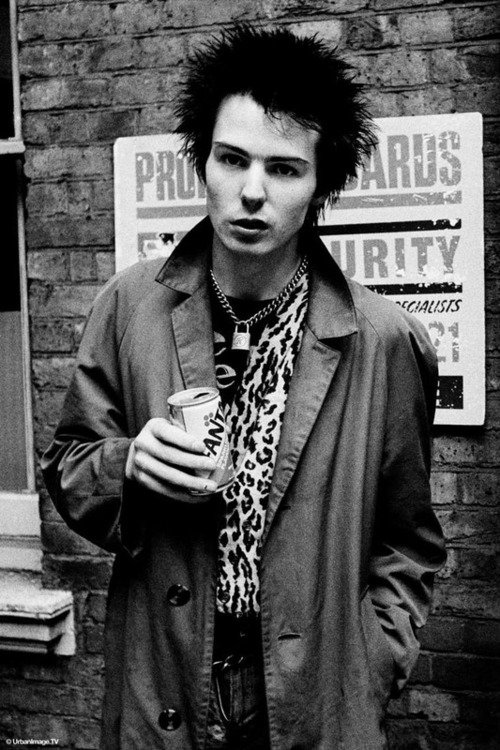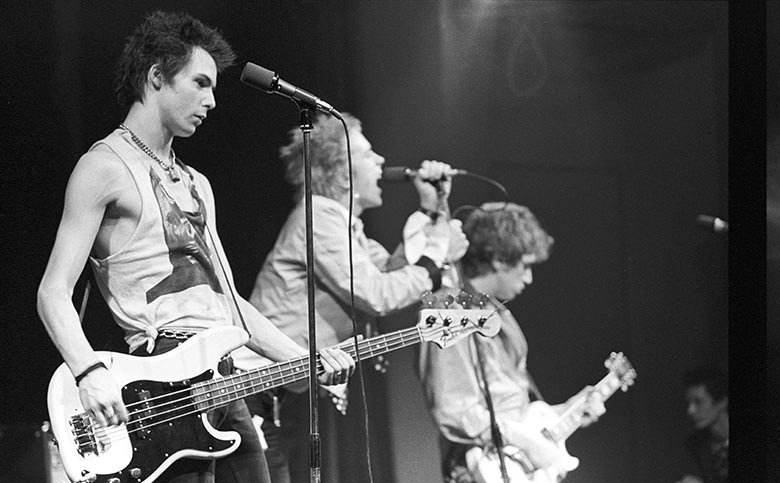 Sid & Nancy