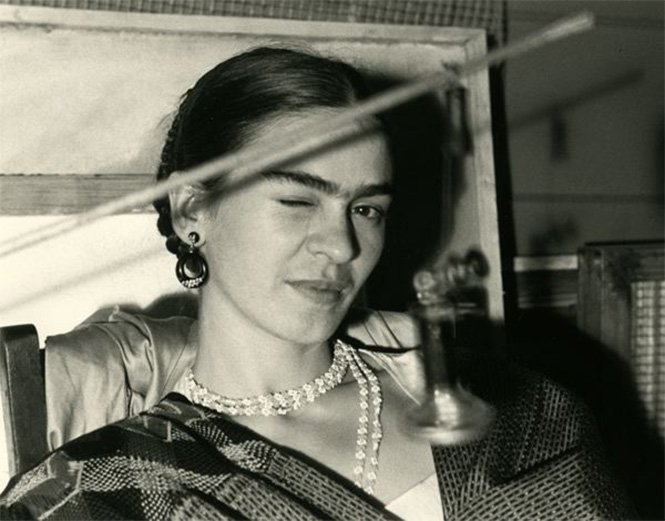 Frida Winking
1933
Jonathan Stone for Art-Sheep
A new exhibition featuring over 50 rare and vintage photographs of legendary artist Frida Kahlo taken by photographers such as, Alvarez Bravo, Imogen Cunningham, Gisèle Freund, Hector Garcia, and others is taking place at Throckmorton Fine Art.
The exhibition presents photographs of Frida's life at home, her intimate moments and her friends and family. According to Dr. Salomon Grimberg, a leading expert on the life and work of Kahlo, "as a girl, Frida Kahlo learned how she looked in portraits Guillermo Kahlo, her photographer father, made of her, long before she learned about mirrors, which in time became the inseparable companions that provided her with a sense of Self."
Apart from photographs, the show also features a rarely seen collection of drawings, letters, memorabilia, that were Kahlo's gift to Arcady Boytler. The show runs until September 12th, 2015 at Throckmorton Fine Art.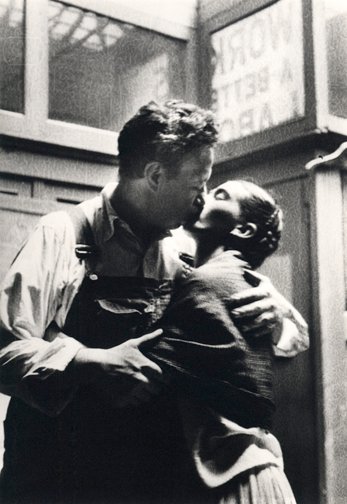 Frida And Diego Kissing
1933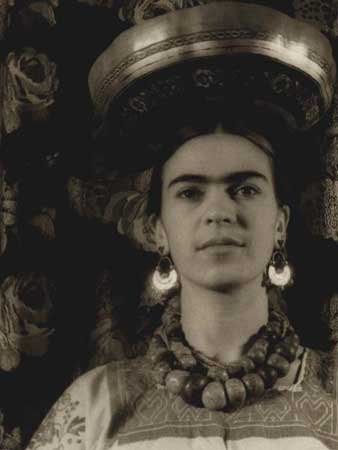 Frida With Michoacán Gourd On Head
1933

Frida With Cinzano Bottle, New York
1935, printed 1998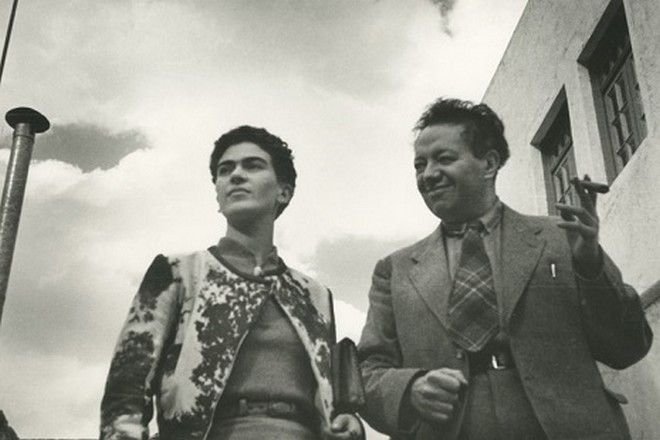 Frida And Diego, Mexico
ca. 1935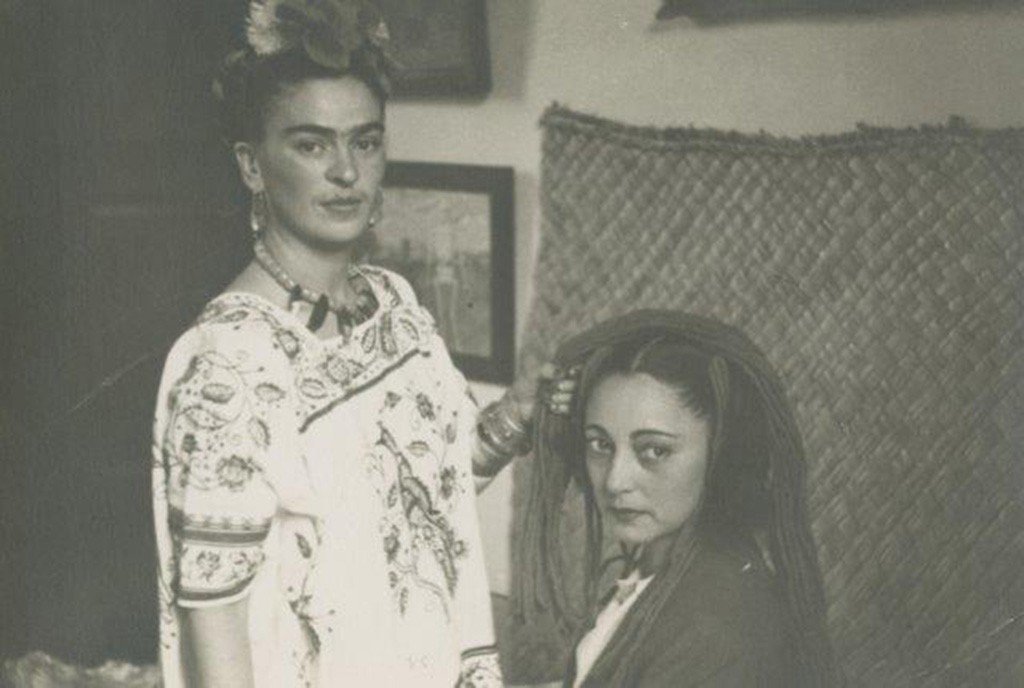 Frida Braiding Rosa Covarrubias's Hair
1938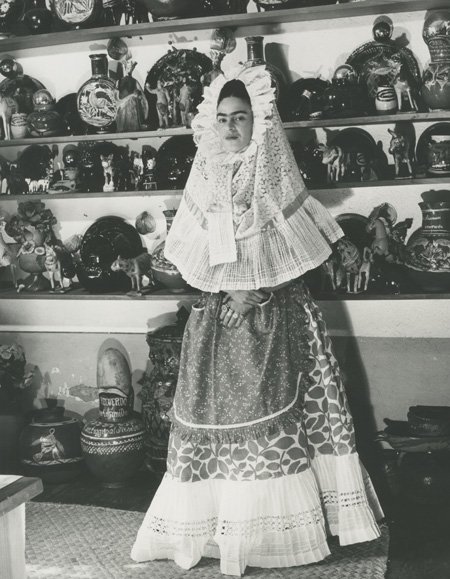 Frida Wearing Tehuana Dress, Coyoacán
1940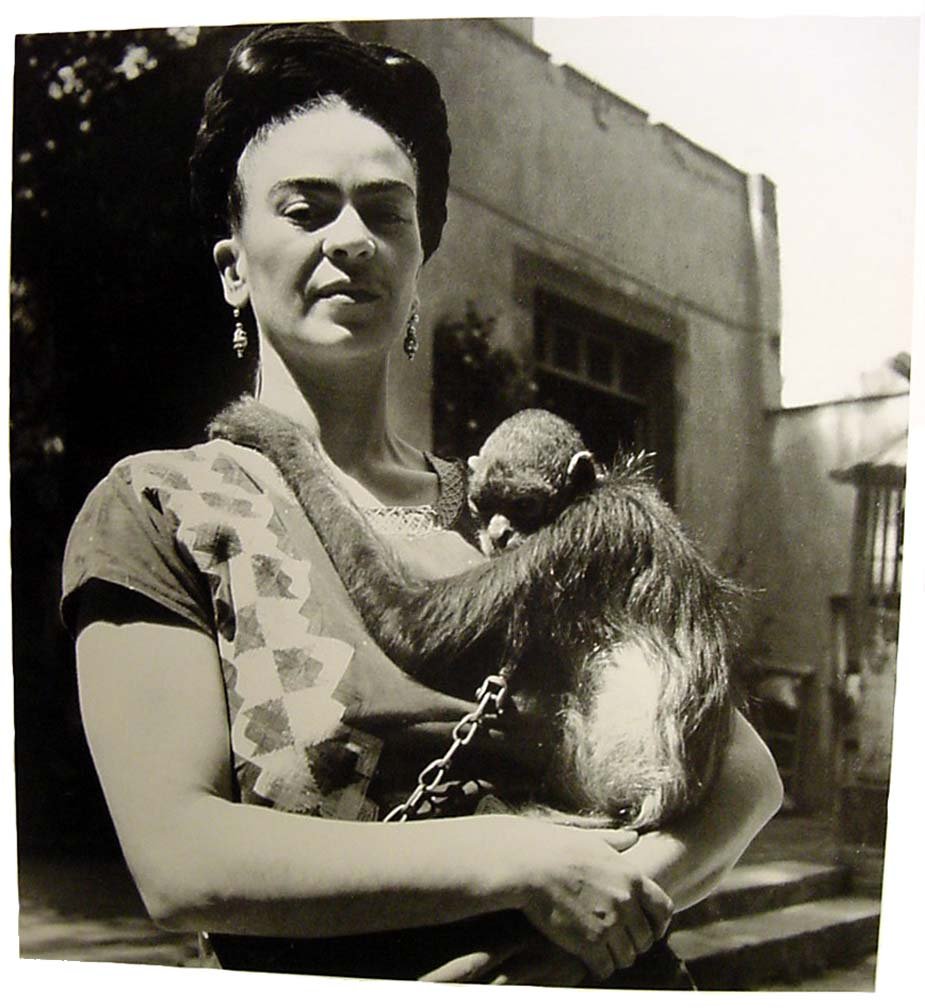 Frida With Caimito de Guayabal,
1943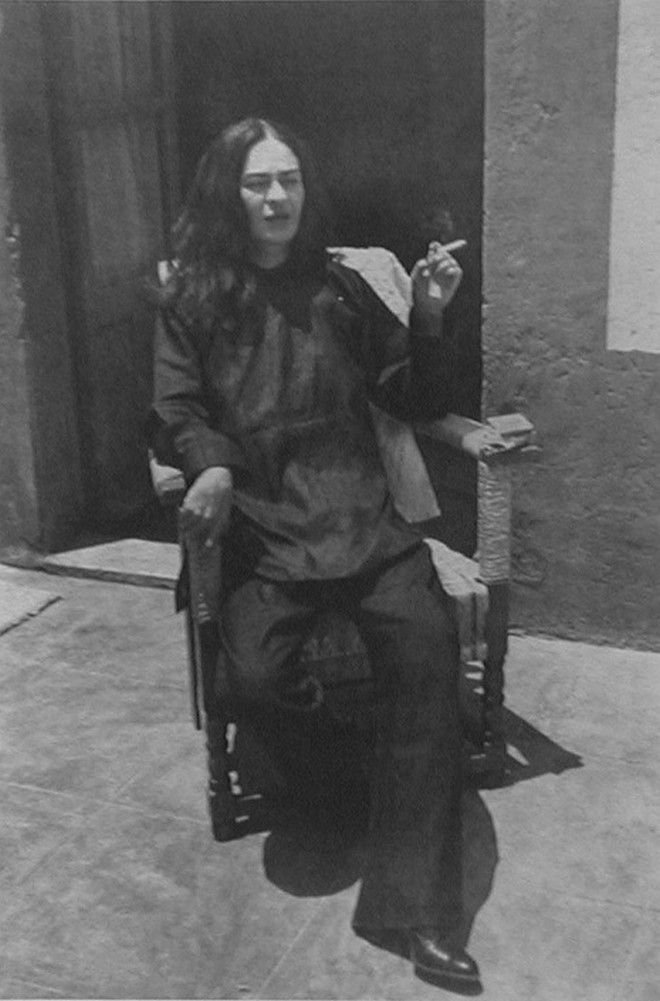 Frida In Chinese Pajamas
1948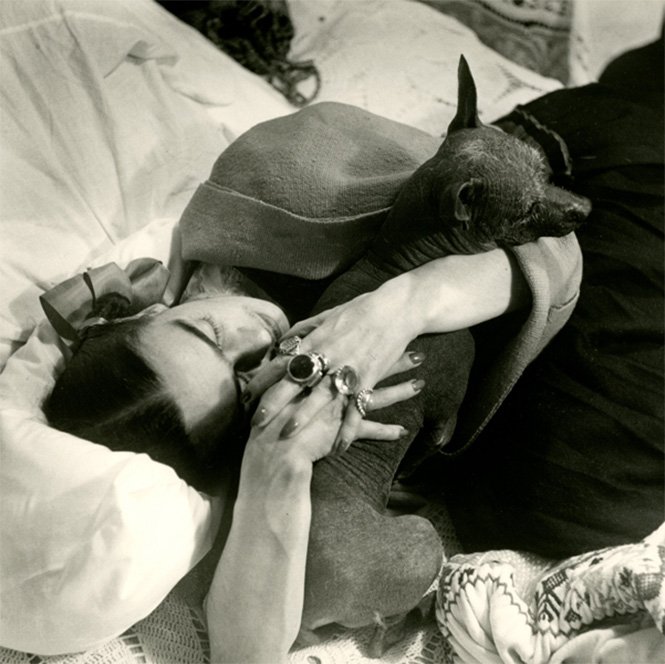 Frida With Itzcuintli Dog
1949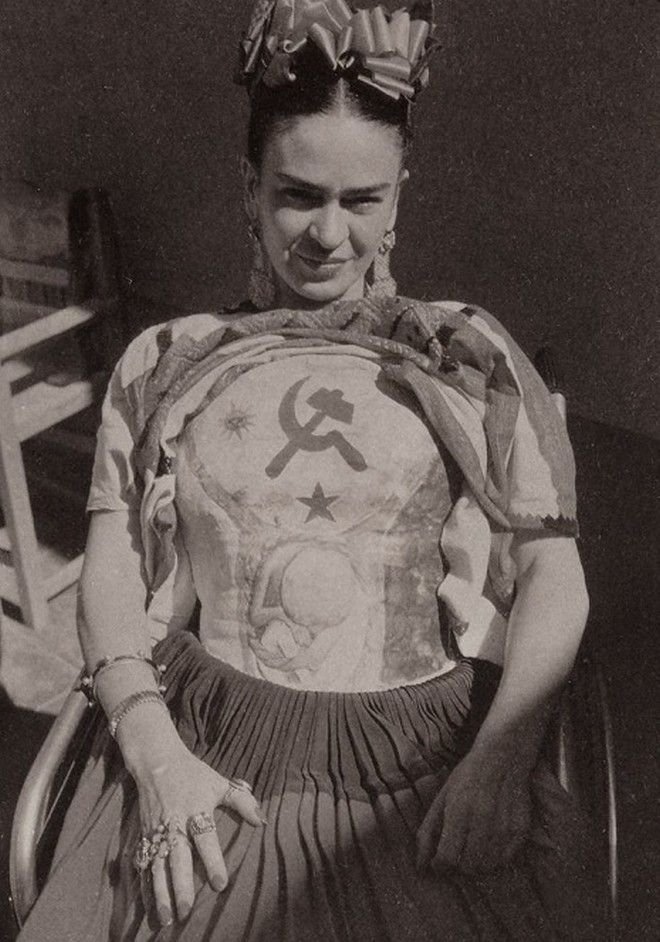 Frida Wearing Plaster Corset, Which She Decorated With Hammer And Sickle (And Unborn Baby), Coyoacán
1951