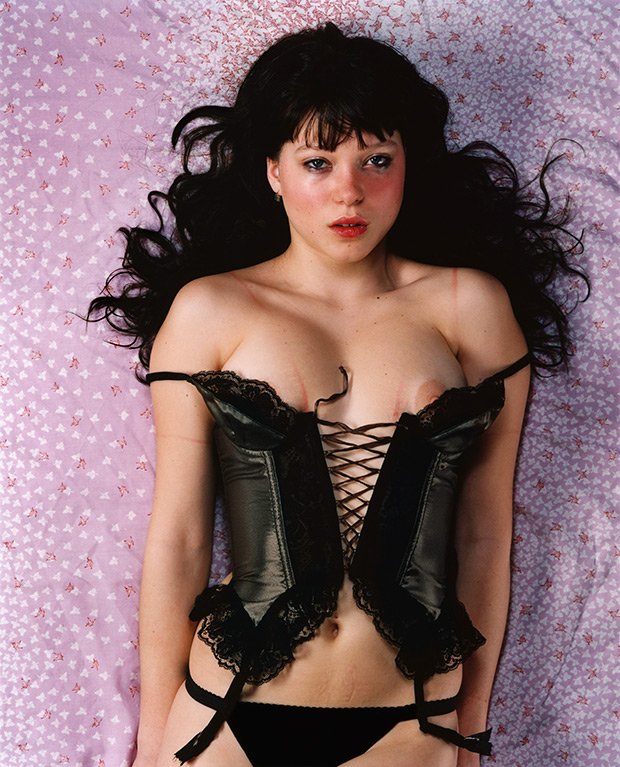 Craig Davies for Art-Sheep
For her photography series Like a Woman, Paris-based photographer Bettina Rheims takes the role of a woman's lover and captures her at the time she orgasms.
The photographer is no stranger to nude, sensual portraits as she is known for her admiration of the female body and her significant shots of it. This beautiful work dramatizes the final chapter of a sexual act, one of the most intimate, spiritual and joyous moments in a person's life. Rheims takes the role of the partner by standing on top of her models, photographing them as if they were looking at their lover.
Lying face-down above her models, she talked dirty to them in order to get them in an erotic mood, while they weren't able to see her as a dark curtain covered the photographer. The beautiful, realistic result was achieved through both their expressions and make-up that was designed to highlight the skin color and create imprints of underwear on the bodies.
This series is a perfect example of how sex can be portrayed purely, in a way that shows its power and beauty, without making it explicit. Rheins sees Like a Woman not as a view on sex and intercourse, but as a depiction of the state of ecstasy in the moment of release, a moment wherein "the body is compressed and finally freed."