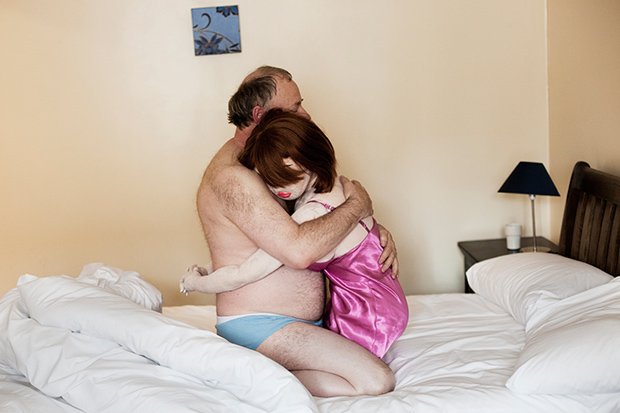 Samuel Masters for Art-Sheep
In the critically acclaimed film Lars and the Real Girl,  for 106 minutes Ryan Gosling parades around his conservative hometown showing off his new girlfriend, who also happens to be a highly realistic, fully-articulated, life-sized silicone sex doll. This type of dolls, also known as "real dolls", along with their owners and their  long-term relationships, are the focus of Benita Marcussen's photographic collection Men & Dolls, a series of pictures that explore these unique relationships and aims to capture these men's need for companionship.
After getting in touch with her models through an online forum and gradually gaining their trust, she delved into each of their unique stories and learned a great deal about their everyday lives with their real dolls. Marcussen observed her subjects caring for their dolls, doing with them almost everything they would do with a real woman, this naturally including the physical aspect of a relationship. Through her photographs, the artist tries to portray her models as she experienced them: ordinary men longing for comfort and security.
via featureshoot