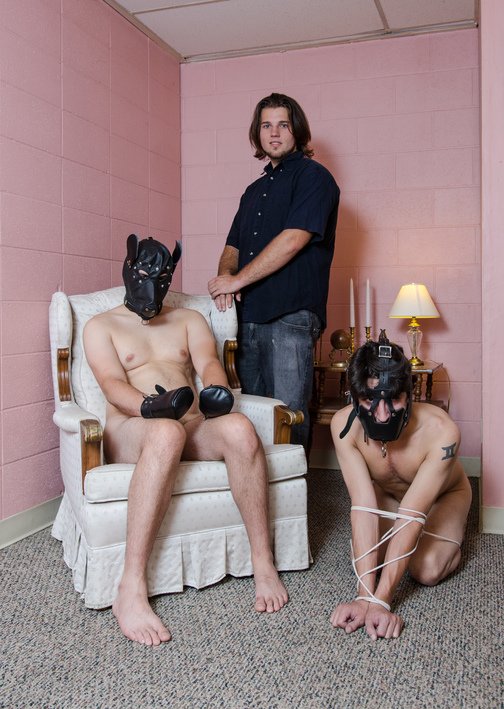 Craig Davies for Art-Sheep
Photographer Kevin Wrath has a whole other view on what themed family photos should be about and to be honest with you, it's not very family-like.
In his series, "boy and his SIR: BDSM and the Queer Family", Wrath re-imagines the concept of family through a bizarre domestic atmosphere, within the BDSM scene. And although you probably won't find plastic wrap, ball-gags and whips inside regular home decor catalogs and magazines, one of the protagonists of this series might look like your next door neighbor.
"I photograph constructed realities in which BDSM practices coexist with domestic and familial rituals. This body of work stems from my disidentification with moderate gay politics, which primarily concerns itself with the legalization of gay marriage and adoption. In response, I question if this normative family structure is a desirable goal for queer relations, or if other modes of kinship are more suitable," says the artist in his project statement.
And while these photos have a seriously sexual and aggressive character, the people depicted in them are so normal, they add a brilliant sense of humor to the whole BDSM aesthetic.