Julia Horeftari for Art-Sheep
Greetings, my brave reader.
Nikos Kessanlis, born in Thessaloniki in 1930, was a passionate person with an intense personality who encouraged artistic research, experimentation, synergy and the social impact of Art. Equipped with a commanding nature and a brave soul, Kessanlis was a leading figure that greatly influenced the course of Art in Greece, both as an artist as well as rector of the Athens School of Fine Arts.
The Athens School of Fine Arts, Greece's leading Art school, was founded on 12 January, 1837. Many great and important artists have studied there and among them were Giorgio de Chirico, Alekos Fassianos, Nikolaos Gyzis, Yiannis Moralis and, of course, Nikos Kessanlis.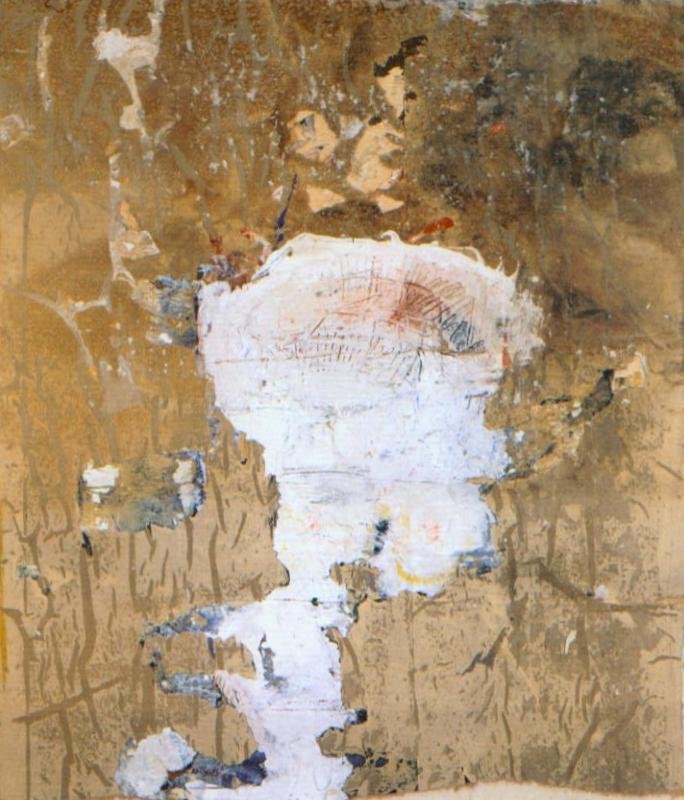 Thousands of pages have been written on his work by historians of Art and scholars alike. Below, is an excerpt of the forward of a 1997 catalogue issued by the Macedonian Museum of Contemporary Art and written by its curator at the time G. Tzirtzilakis:
"(…) It is well known that, by cultivating an international language, Kessanlis opposed the figurative character of conformist painting, which, in the post war era, reproduced the mythologies of "the Generation of the 1930s", especially the wearisome aestheticism of "Greekness" and the deadly enemy of every blend of creativity, the "good taste." I recall here that the great adventure of the modern in our country began belatedly. Most of the undertakings between the wars were nothing but fumblings in the dark. Painting was still representing an ideal world, which distracted attention from the troublesome reality, that is, from the wall itself and the everyday world existing behind it. It will then be needed that the generation of the 1960s arrives, so that Greek art starts being dispensed from dullness, picturesqueness, and didacticism of ethnography, and opens itself up to an explosive reality existing around us. (…)"
Nikos Kessanlis was an activist, an eccentric, a restless and creative spirit, who constantly struggled for artistic creation in Greece and the all-important interaction with the international Art scene. Eleven years have passed since his death in 2004 and a special tribute on his work is held by the a.antonopoulou.art gallery in Athens, to honour this great artist, titled "City Walls". So, if you find yourself in one of the oldest metropolises of the world this month, my brave reader, pay a visit to the exhibition and you will most definitely not be disappointed.
The show is on until March, 28 2015.