Agape Charmani for Art-Sheep
British contemporary artist, Rebecca Louise Law, is one of United Kingdom's most promising artists, known for her flower compositions and her still life installations. Working with flowers, the artist is an expert on creating spectacular installations by using nature as her material.
Her sculptural installations are somehow the evolution of nature. How nature got turned into art and how its natural beauty was adjusted for its new purpose. The artist's series are made out of flowers, foliage and insects, that she preserves through drying, a process that gives them a new quality and a lasting vivid appearance. This kind of work has spiritual and philosophical aspects, regarding life itself, decay and rebirth, notions the artist investigates through her creations.
Her inspiration for using flowers came years ago. One day she, her dad and the rest of the family went out to have a look at a field of daisies. "It was incredible, thousands of flowers as far as the eye could see, since then I've wondered how it would be possible to recreate that moment for others to enjoy." Later, as a young art student, she replaced paint with flowers.
The artist then became experimenting with Color Field Art to finally transit into sculpture and installation. Her beautiful flower installations have been exhibited internationally, while many of her works are commissioned by art galleries and cultural centers, such as "The Flower Garden Display'd" for The Garden Museum, London, "The Grecian Garden" for the Onassis Cultural Centre, Athens and "Flowers 2015: Outside In" in Times Square, New York.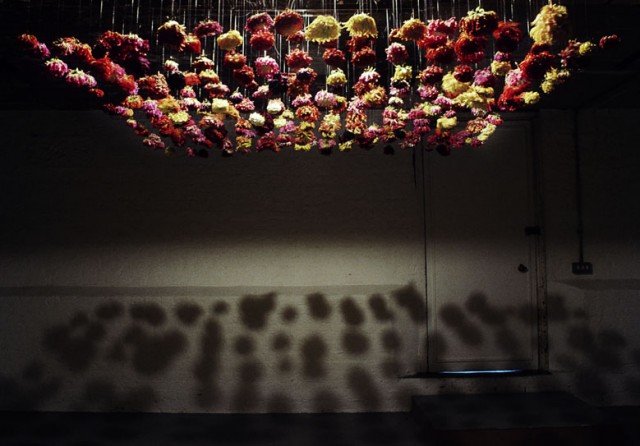 Dahlia, 2003
Poppy, 2014, The Guildhall Library, London
The Hated Flower, UK, The Coningsby Gallery, London
Huis Ten Bosch, 2014, Japan
Vitra, Switzerland, 2014, Art Basel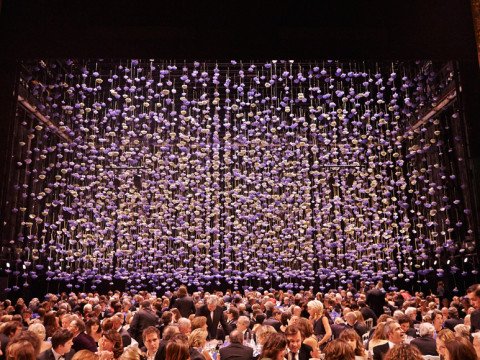 Hermès, La Monnaie, Brussels
The Grecian Garden, Greece, 2015, The Onassis Cultural Centre, Athens