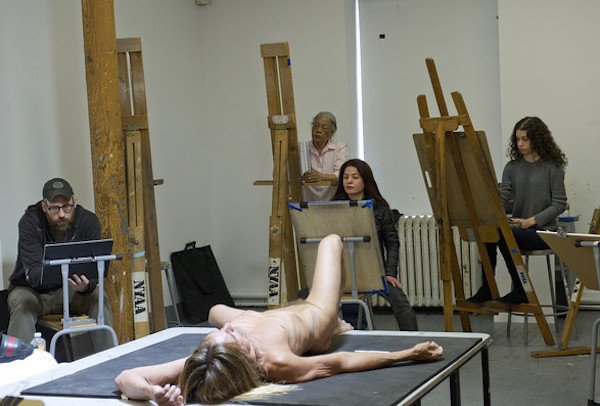 by Agape Charmani
The 68-year-old body of rock legend Iggy Pop became the art subject for a group of 21 artists that got together at the New York Academy of Art. The more-than-lucky participants represent New York's diverse community in terms of background, gender, and age spanning undergraduate students, practicing artists, and retirees.
Conceived by British artist Jeremy Deller and led by artist and drawing professor Michael Grimaldi, this exercise will be shown at a Brooklyn Museum exhibition in the fall of 2016. (Source)
"Twenty-one artists, from all walks of life, gathered at the@nyacademyofart on Sunday, Feb 21 for a special life drawing class with a guest model, #IggyPop. The class was organized by #BrooklynMuseum and conceived by artist #JeremyDeller. The drawings created during the class will be part of an upcoming exhibition in fall 2016. Stay tuned for #iggypoplifeclass," writes the Brooklyn Museum on its Instagram account.