When one is strolling around rue Quincampoix, an ancient, narrow street in the heart of France's capital, he is assuredly going to stumble upon, Maison Sémonville. A "hôtel particulier" (that is to say a townhouse of grand sort) built during the first years of the reign of Louis XIV, in the 17th century. Its original inhabitant was the marquis de Sémonville, Charles Louis Huguet.
Now, the centuries-old Parisian townhouse's interior has been enterily redesigned and refurbished. With an eclectic aesthetic that doesn't really renounce modernity – it simply «unintentionally" dismisses it.
The people responsible for the interior renovation of the old mansion, are John Coury and Floren Maillard, of CM Studio Paris. The duo, have a strong passion for antiques, architecture and history and they tend to work on projects involving every and each one of the passions listed above.
When one thinks of a Parisian apartment, two things come to mind usually. The first is Haussmann's renovation of the city, between 1853 and 1870. The second is the keenness for "less is more".
And while Coury and Mailard, as it seems, have set aside, Haussmannian perfection and the design sensibility mentioned just above, the result in Maison Sémonville, is nothing short of spectacular.
They have succeeded in making, everything look like it was there all along. There is simply no dissonance.
Marvel at the orientalism involved in the master bedroom. At the richly textured kitchen, showcasing black marble, deep red paint and timber cabinetry. At the considerably high ceiling of the drawing room, with its impressive, hand carved roof beams. Marvel at the captivating and harmonious brilliance of Maison Sémonville.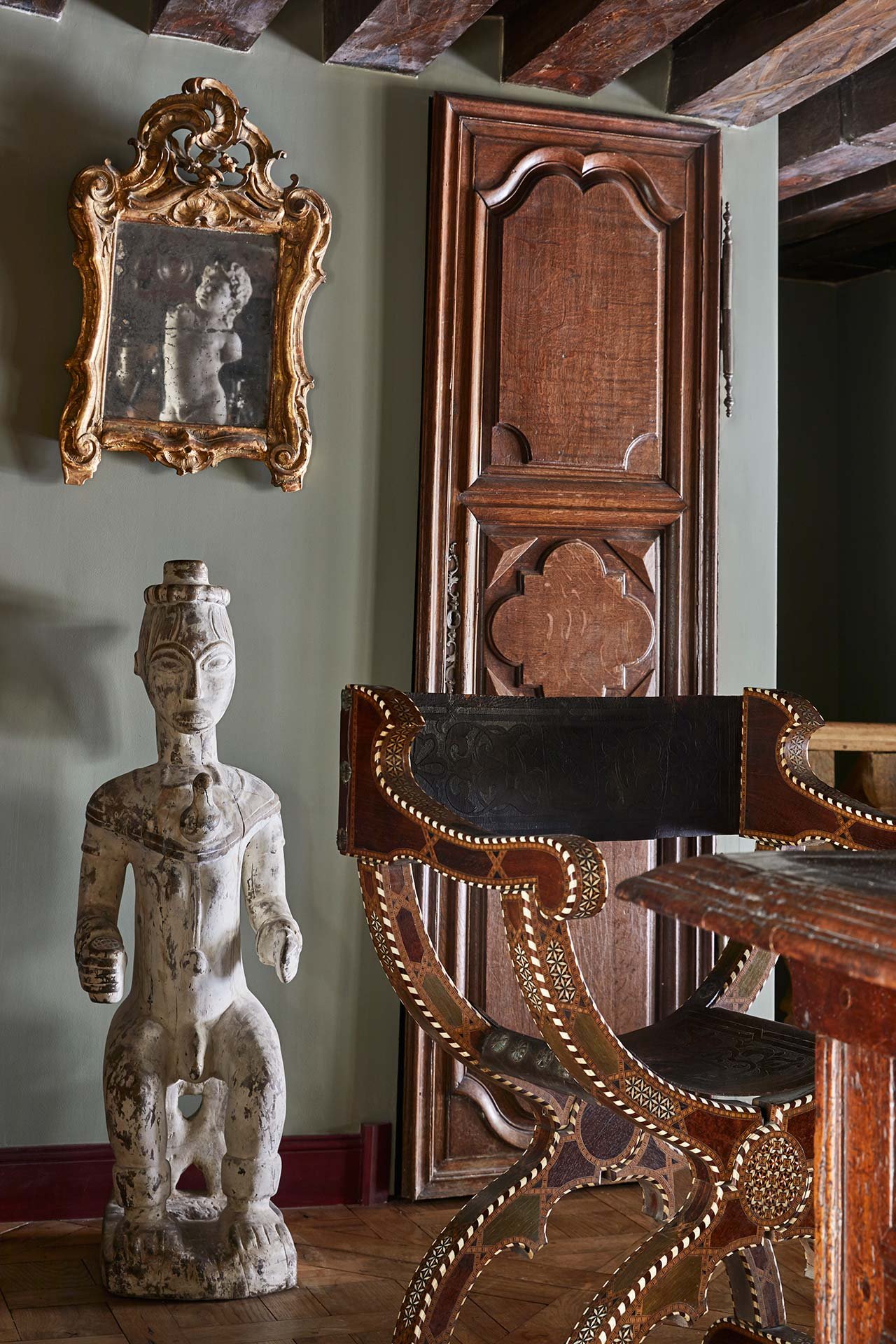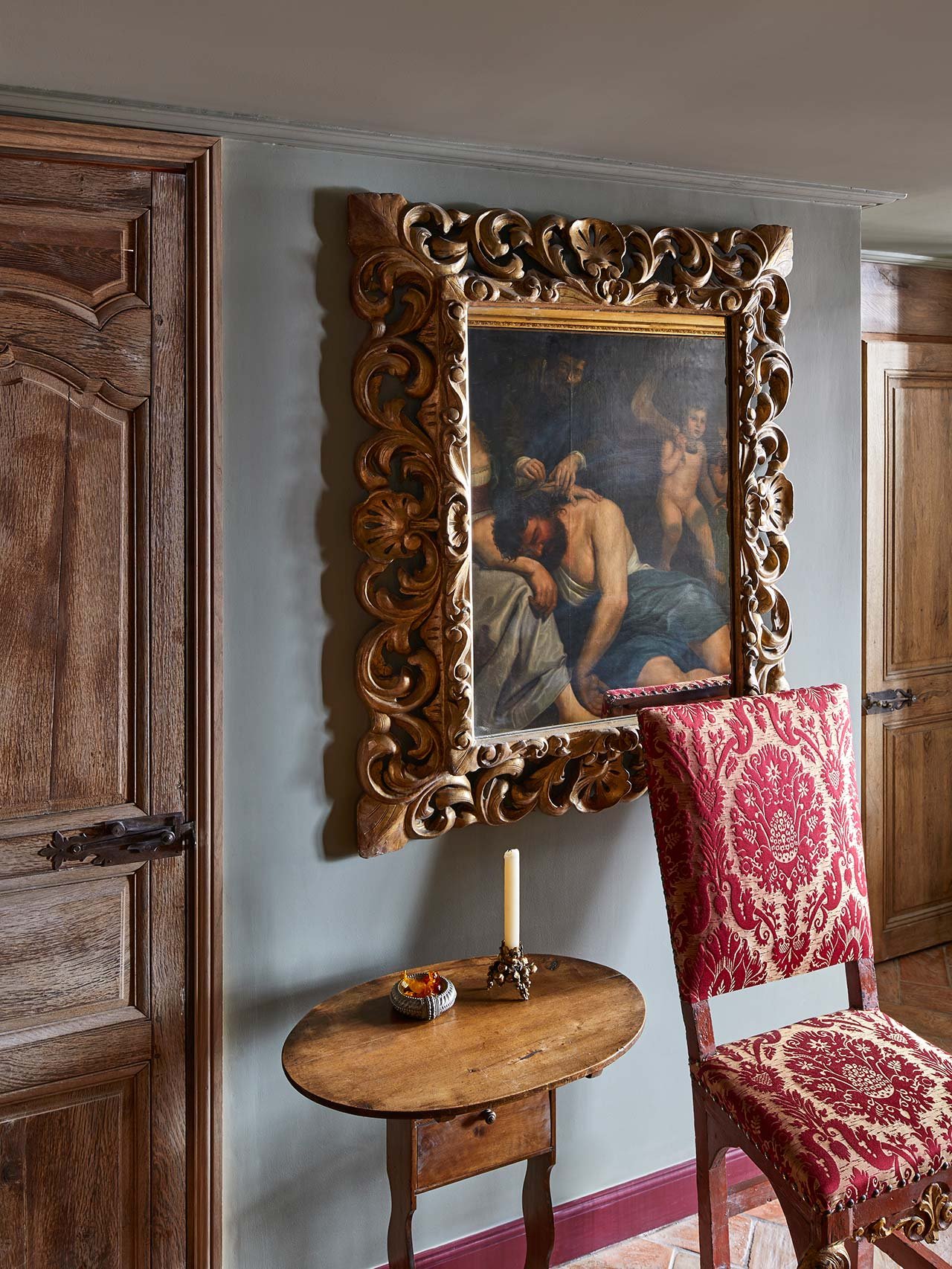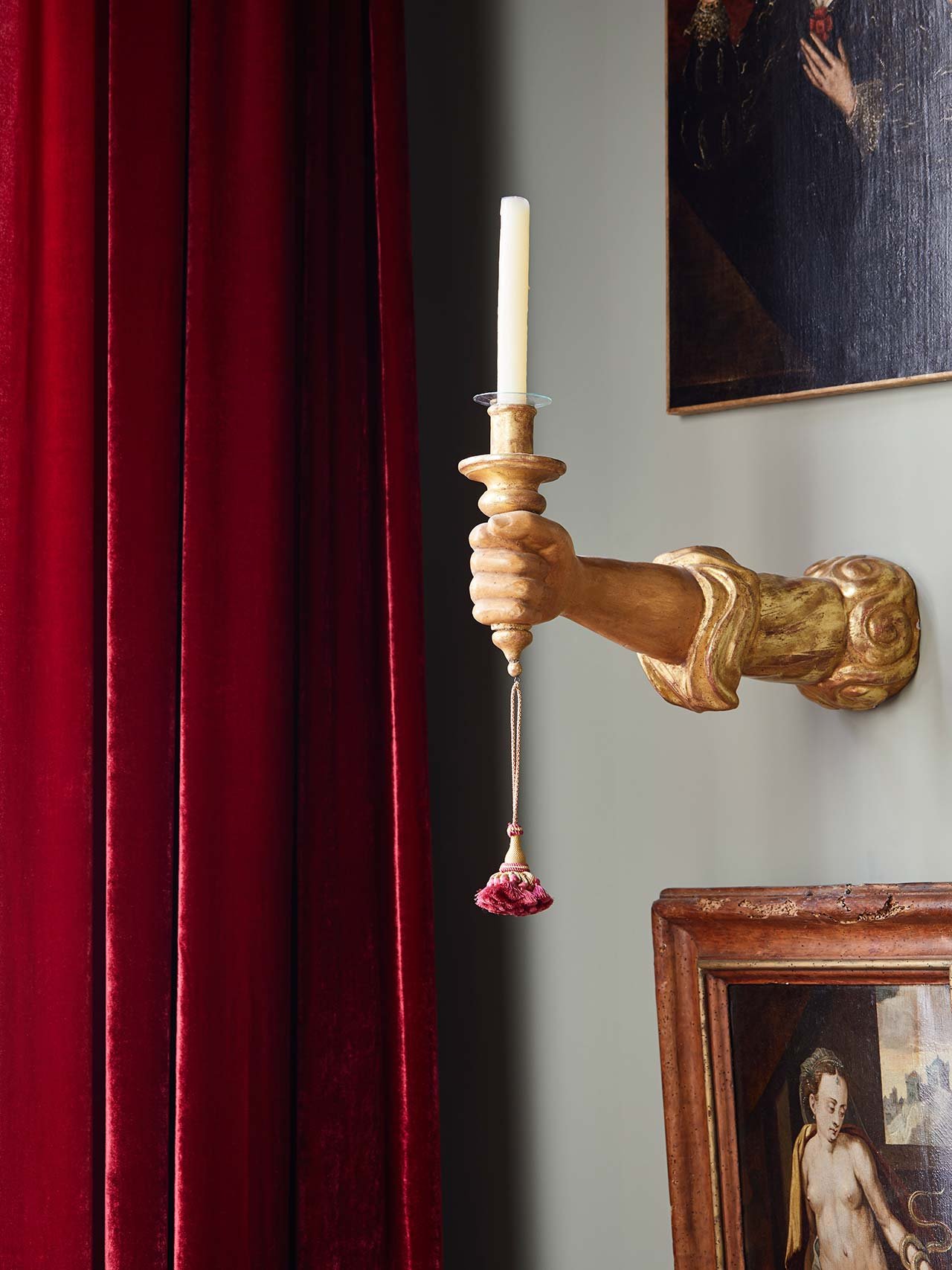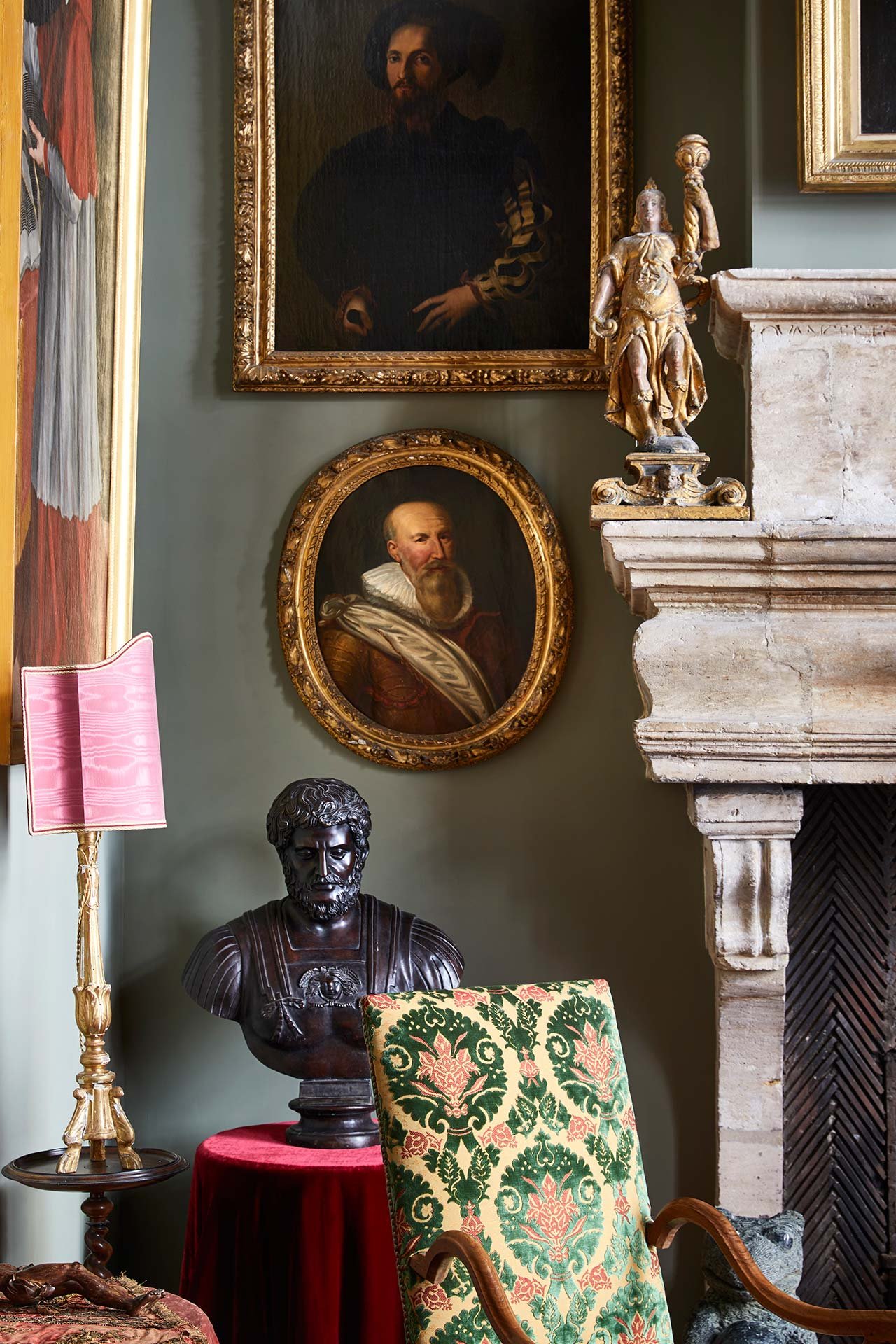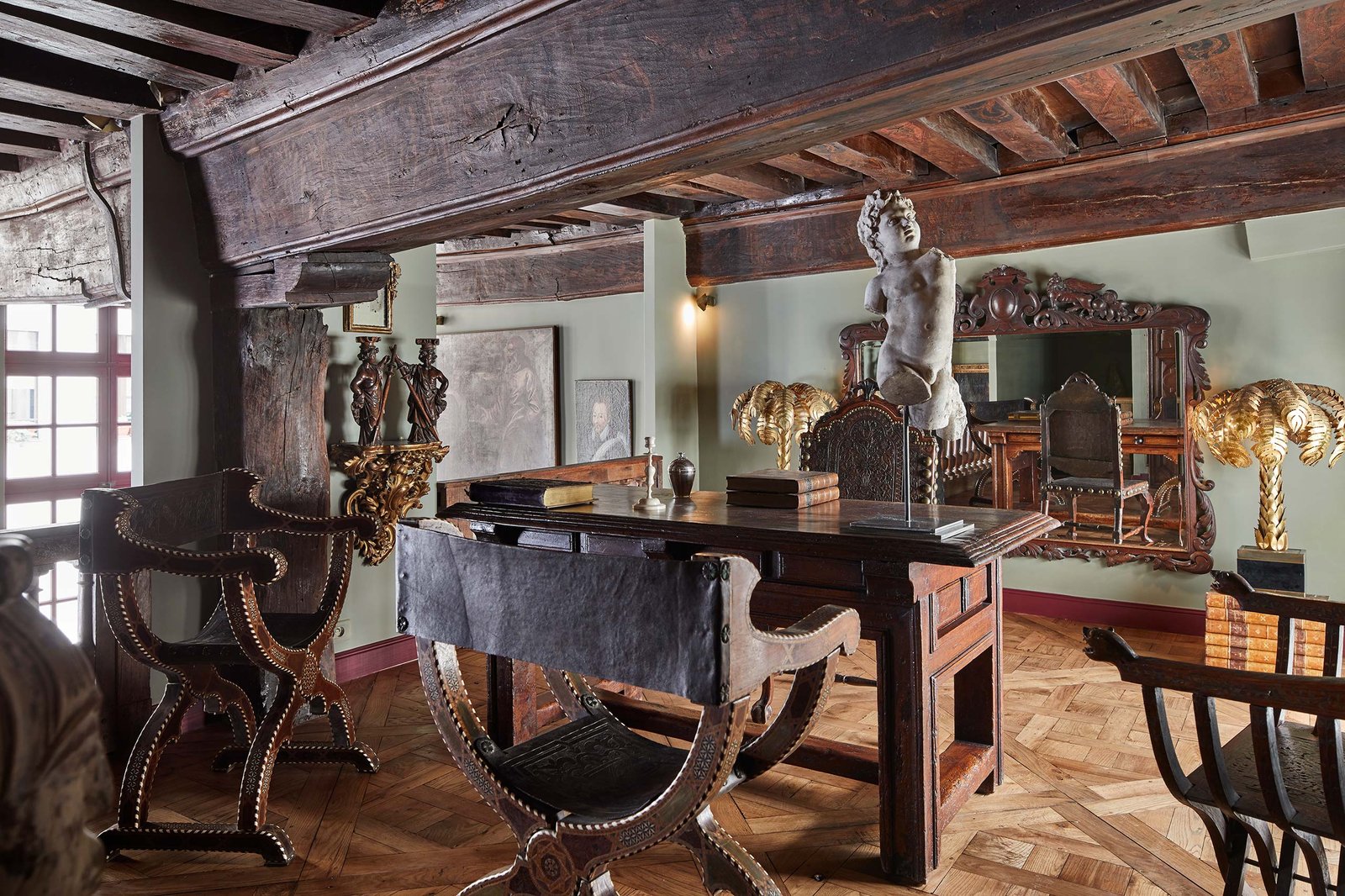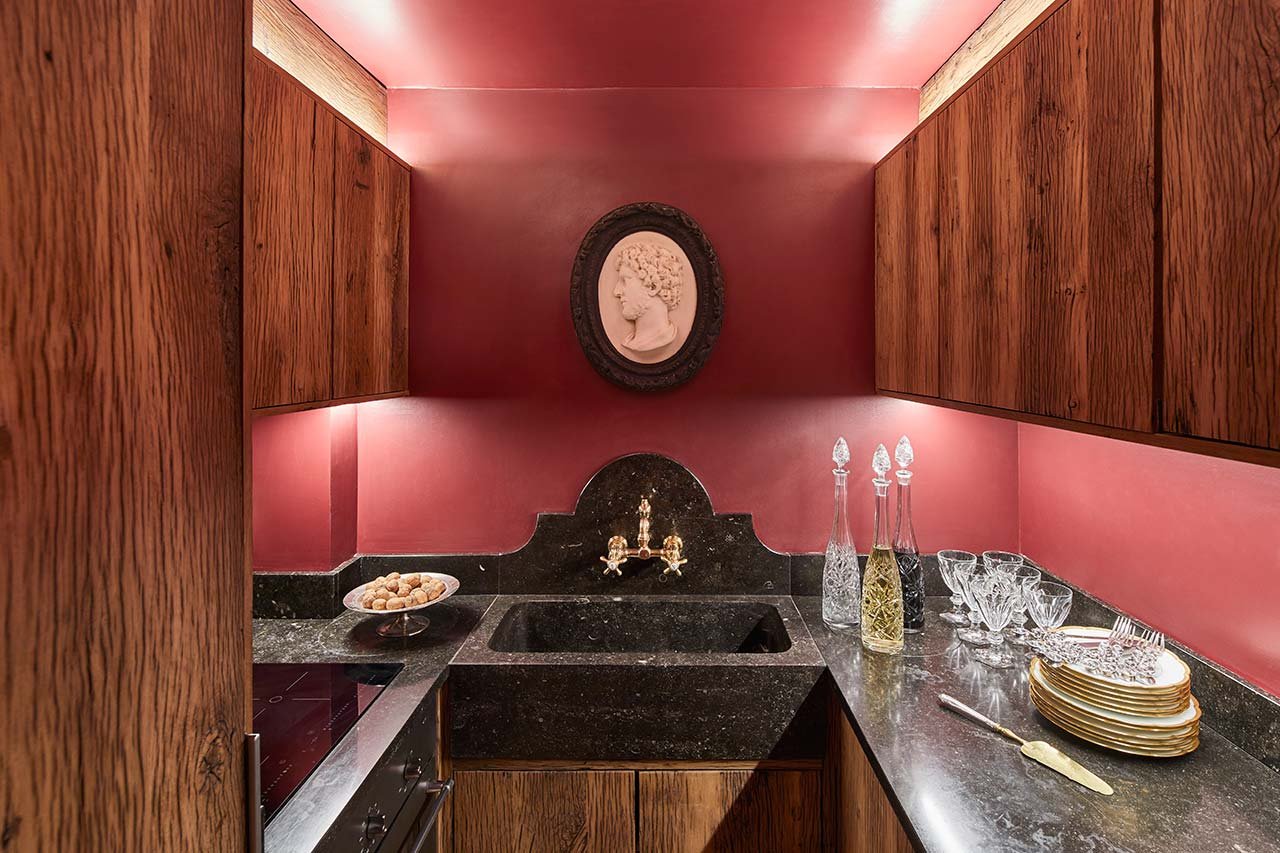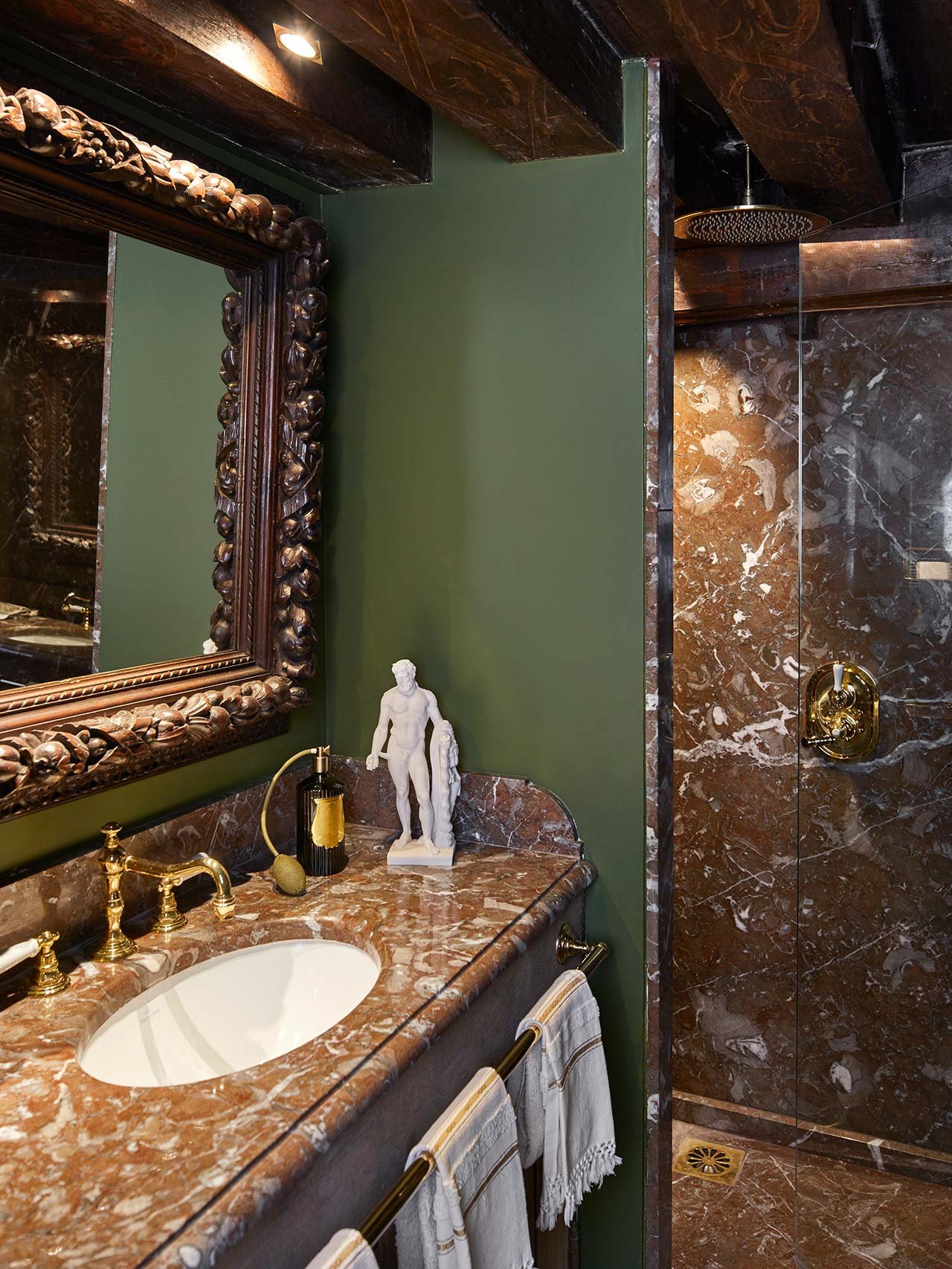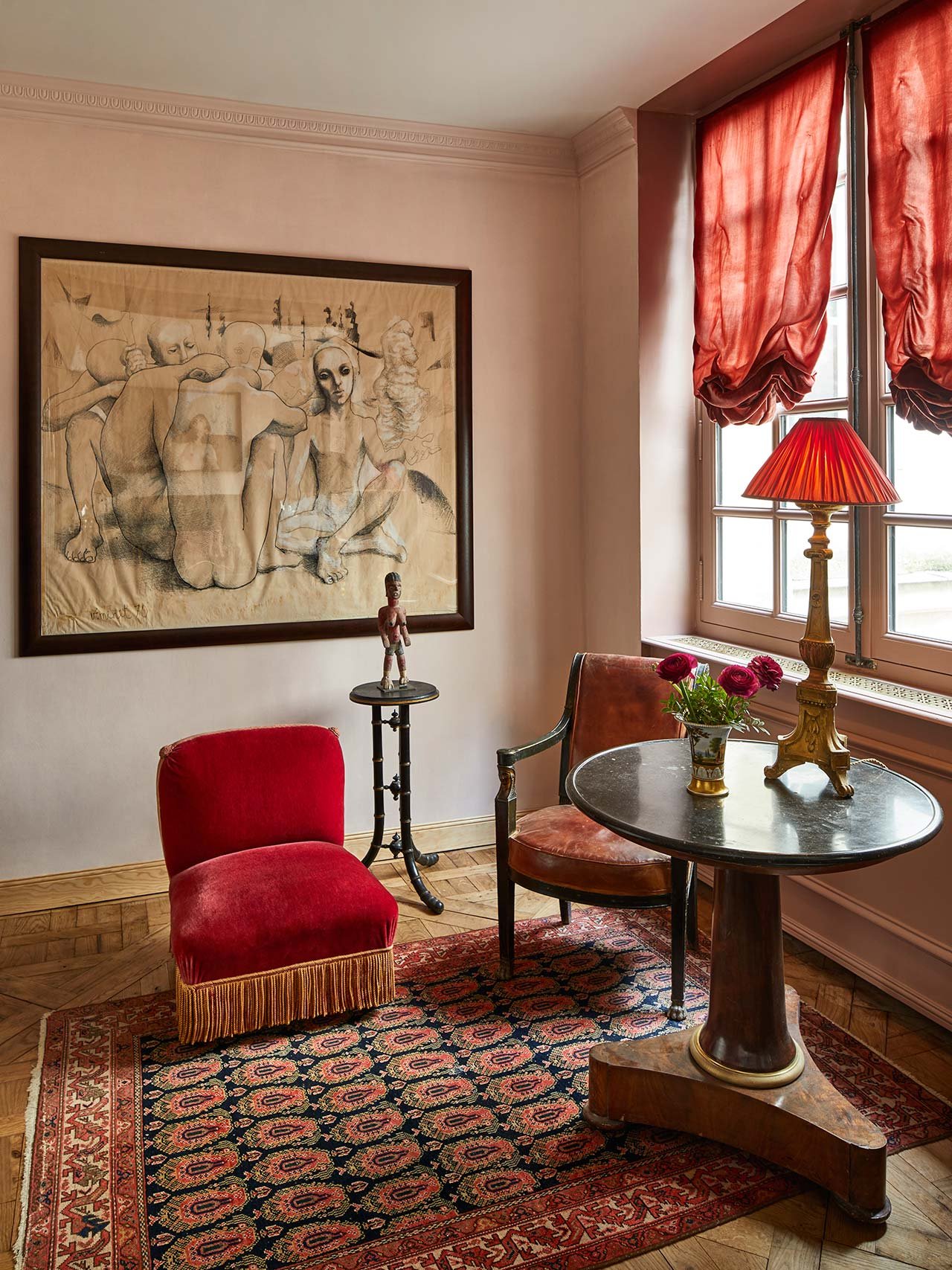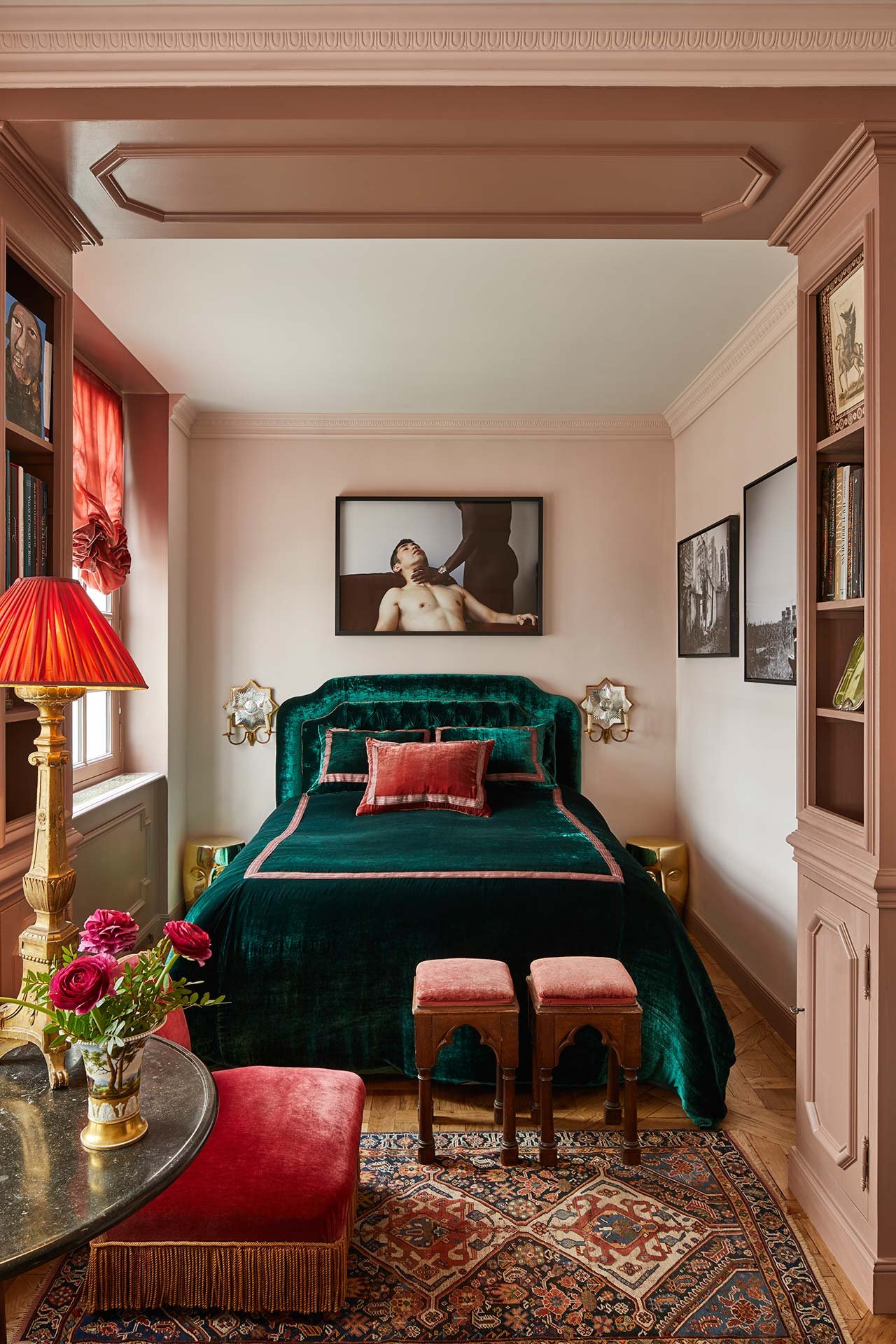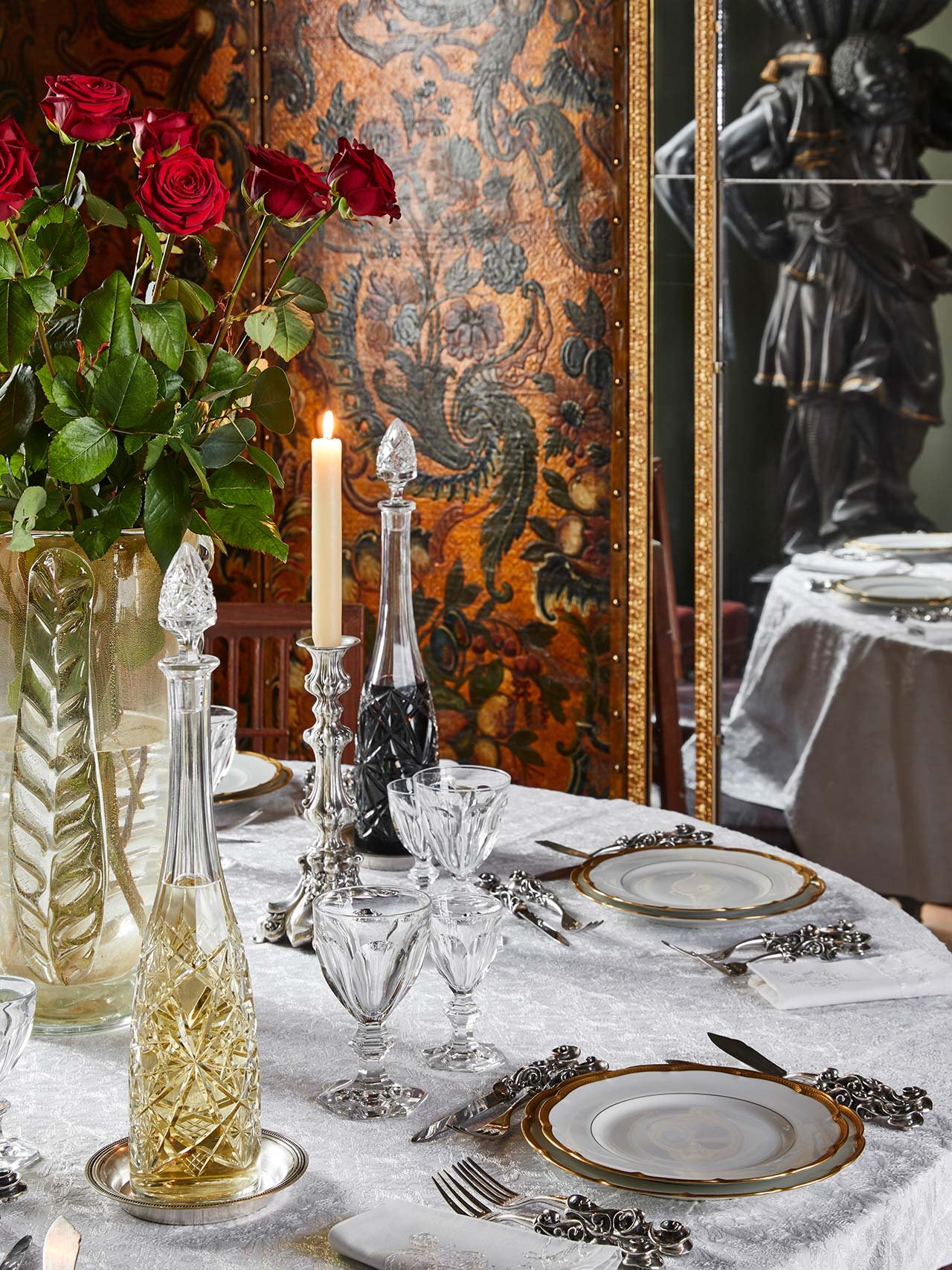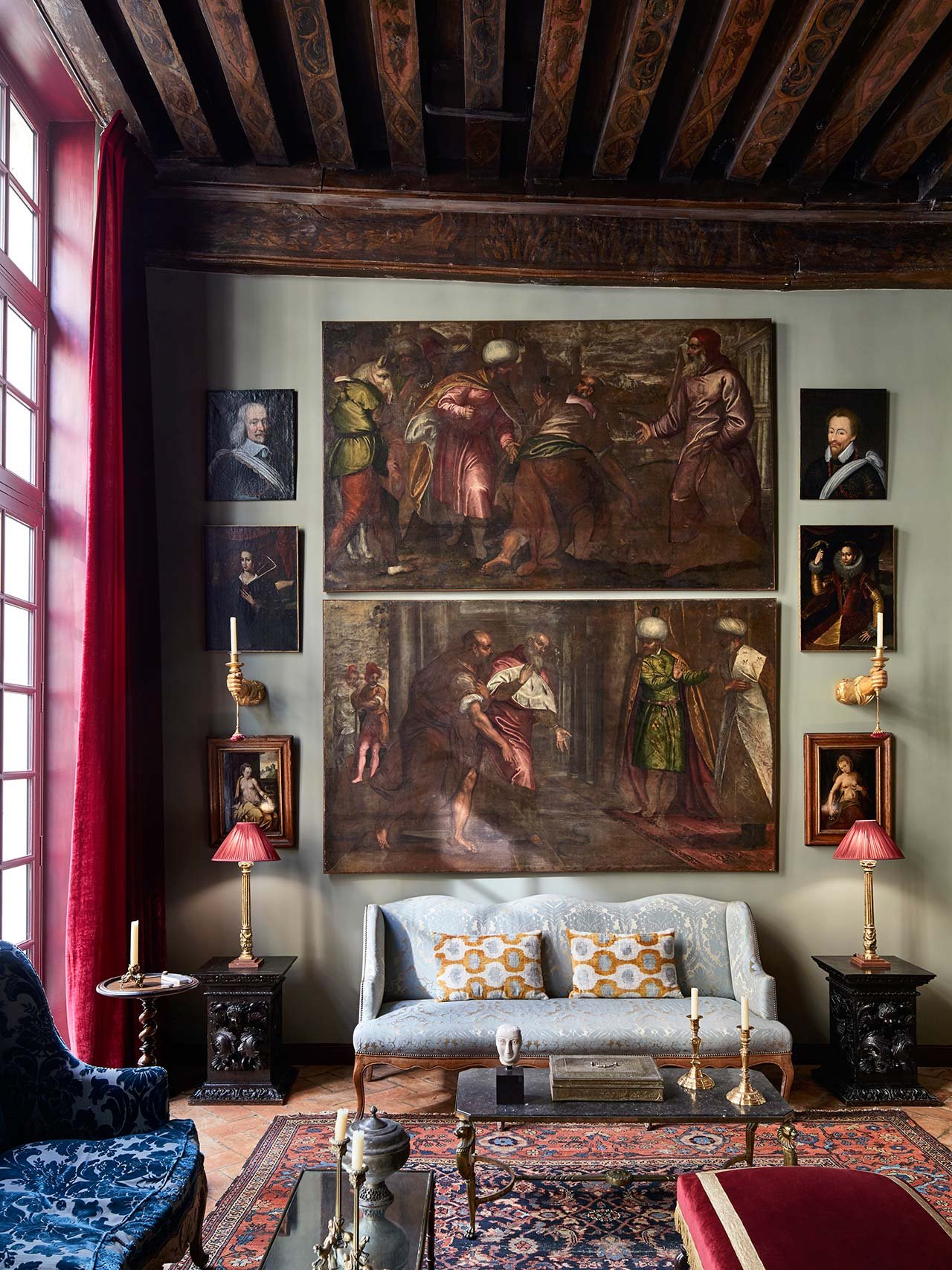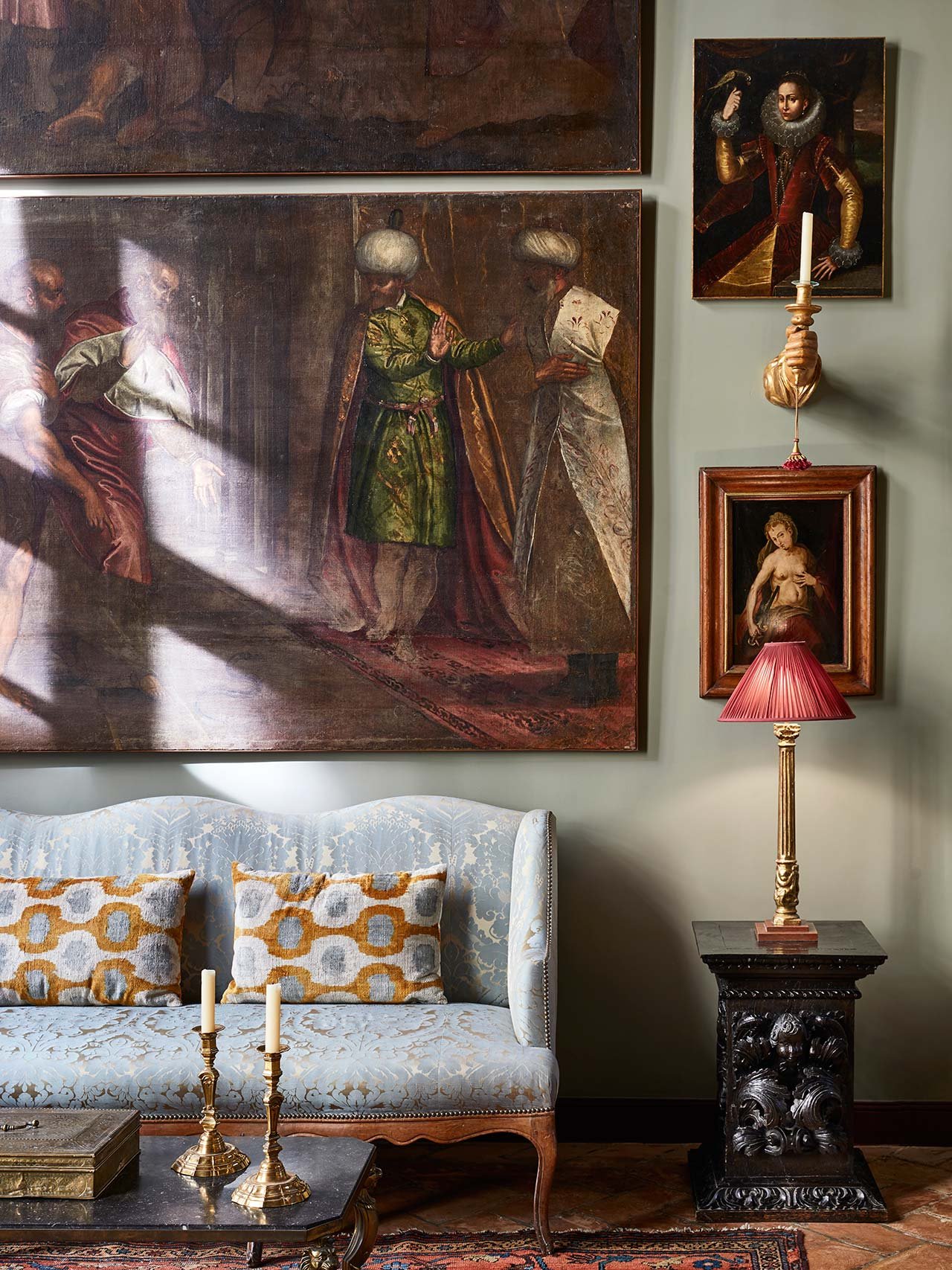 References:
Photos by Francis Amiand.