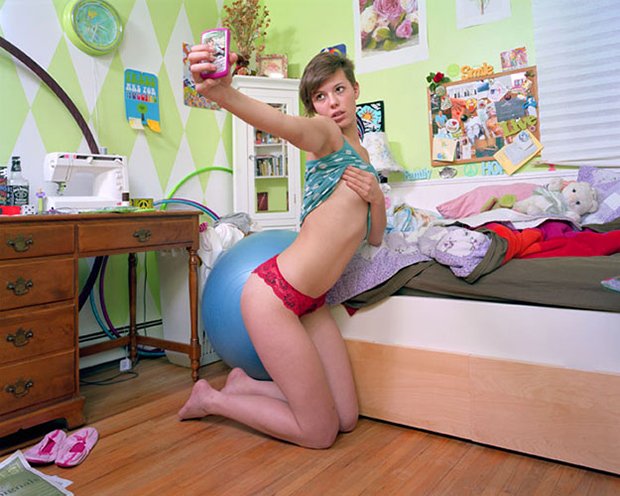 Holly Williams for Art-Sheep
"Technically Intimate" , Evan Baden's photographic series is not new. It is, however, as relevant-if not more- as it was when it was created, seven years ago. In this series the Chicago-based artist has meant to offer the viewers an interesting perspective on the practice of sexting and homemade pornography, a phenomenon that is so widespread these days, that it has stopped shocking as it would have ten years ago and has made both Baden, along with many others, ponder on what this has to say about relationships, sexual activity and the protection of privacy.
Baden's photographs recreate pictures of individuals or couples the artist has found online on various sites, using unpaid volunteers interested in his project. His aim was not to judge the practice or the people involved, rather to present the situation from a different angle and raise questions on privacy and consent, but also on the meaning and purpose of this phenomenon.
via featureshoot