One of a kind donut art!
Lately we have seen some artists using food products to create some creative art. But for this next one i must say it is insanely clever. At first, i cannot ignore this thought on my head, how can someone comes up with this idea? Clearly someone with an adventurous imagination! Using colorful donuts to make a portrait of an iconic figure is beyond what i could have ever guessed or imagined.
This New York artist named Candice CMC, has made donut portrait of Albert Einstein Marylin Monroe, Alfred E. Neuman, Spock, and others. Up close the portraits look a bit like the display case at your local bakery, with evenly-spaced donuts spread across the paper, but as the viewer steps further back, the iconic faces begin to form as the donuts look less like donuts and more like Pointillistic portraits.
But before you go wondering how she preserves the doughnuts or stops peckish admirers taking a bite, we should explain that the doughnut art you see here actually consists of photographs of doughnuts, rather than the real thing. Candice first photographs the doughy snacks and then arranges the hundreds of images to create the desired doughnut picture.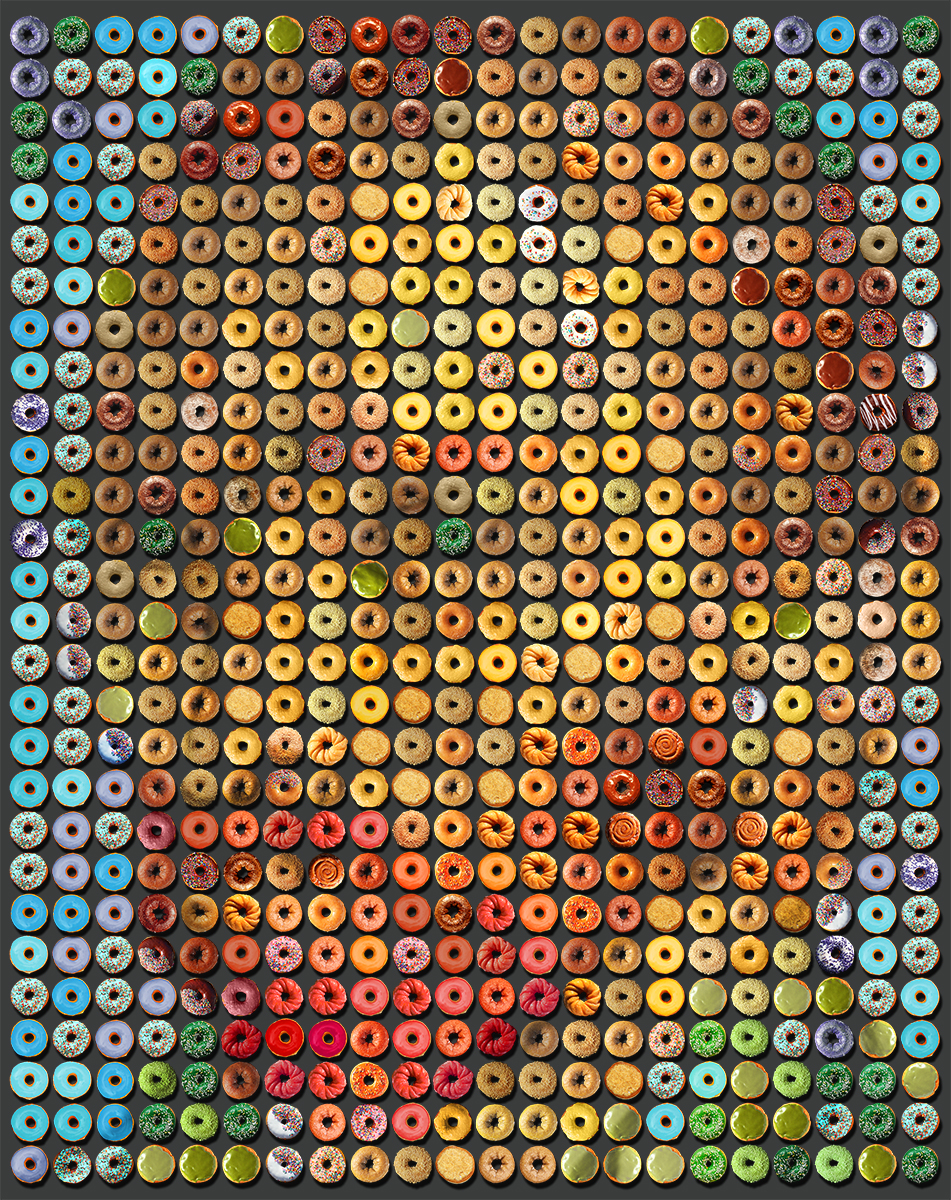 "Vincent Van Donuts"  Photographic arrangement on 100% rag paper 34″x28″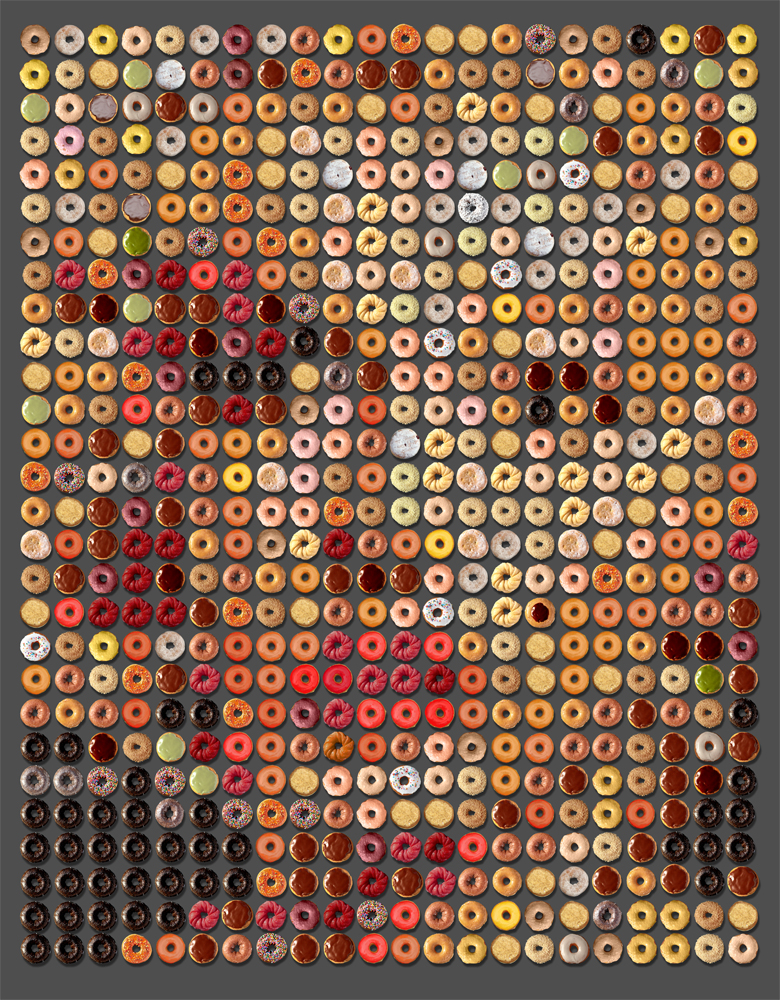 Marilyn 616″  Photographic arrangement  on canvas  78″x64″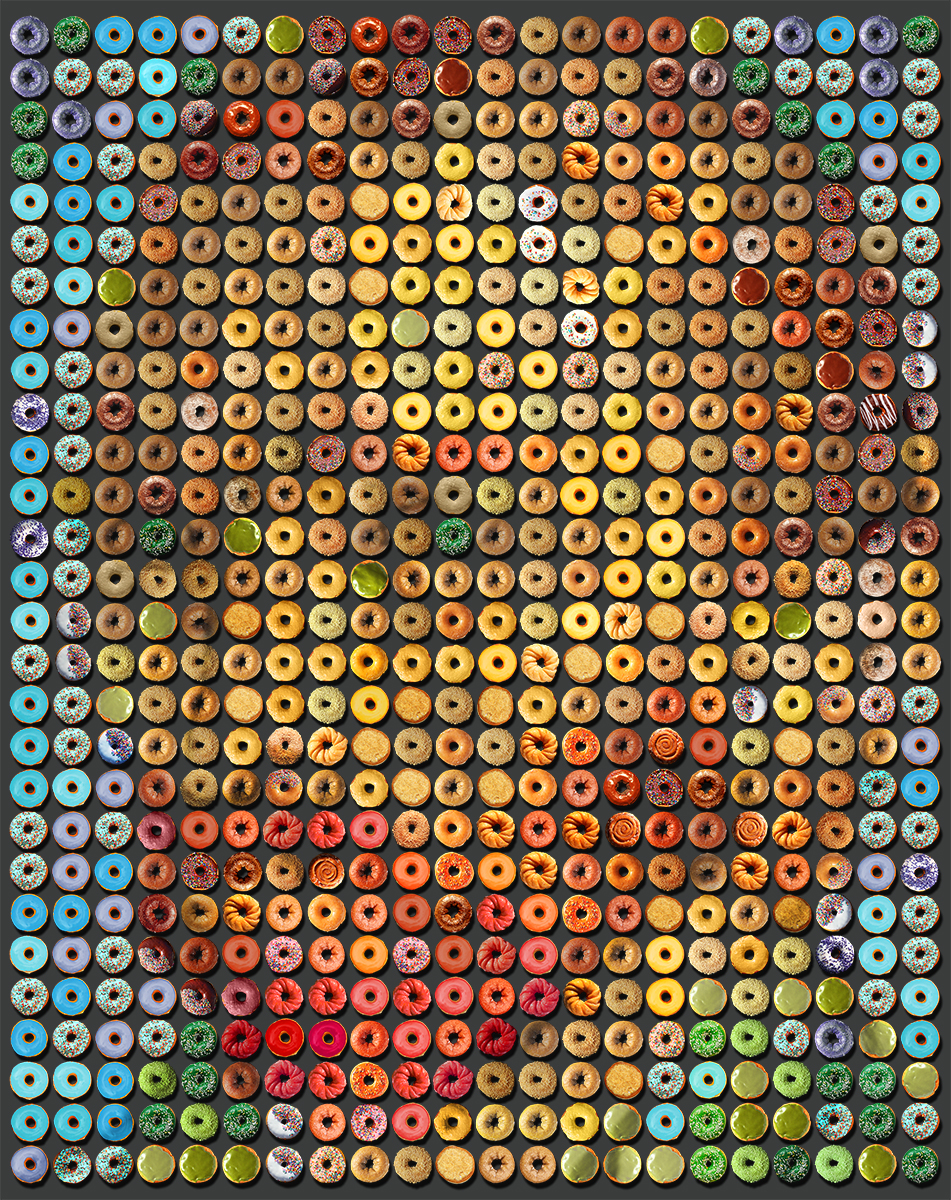 "Vincent Van Donuts"  Photographic arrangement on 100% rag paper 34″x28″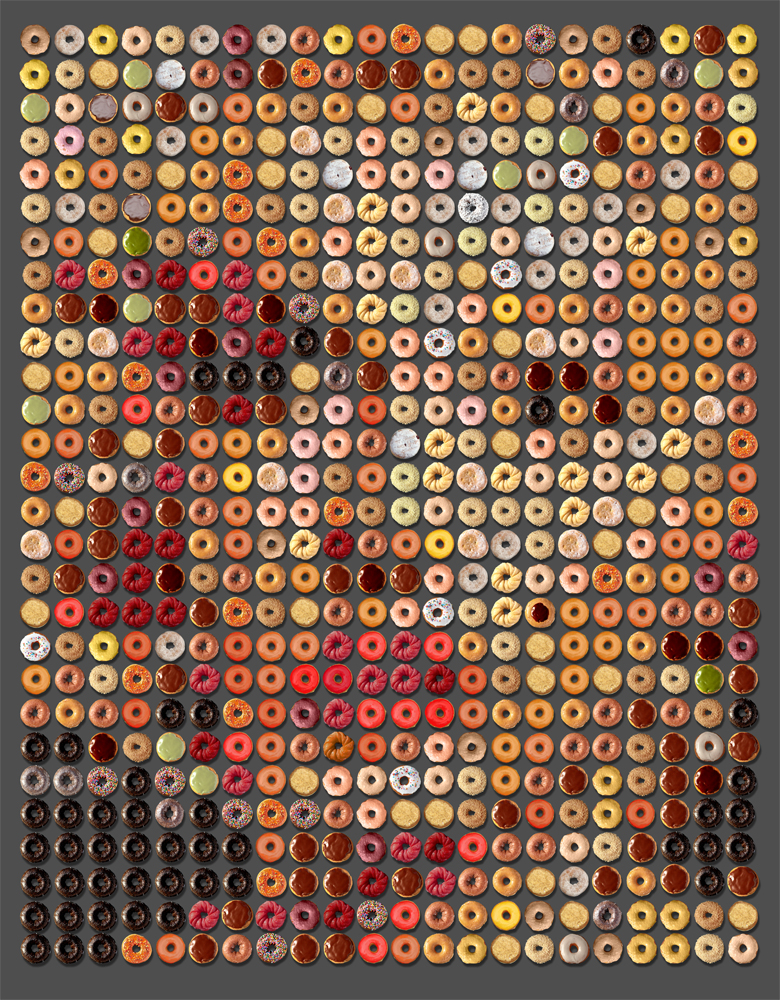 "Marilyn 616″  Photographic arrangement  on canvas  78″x64″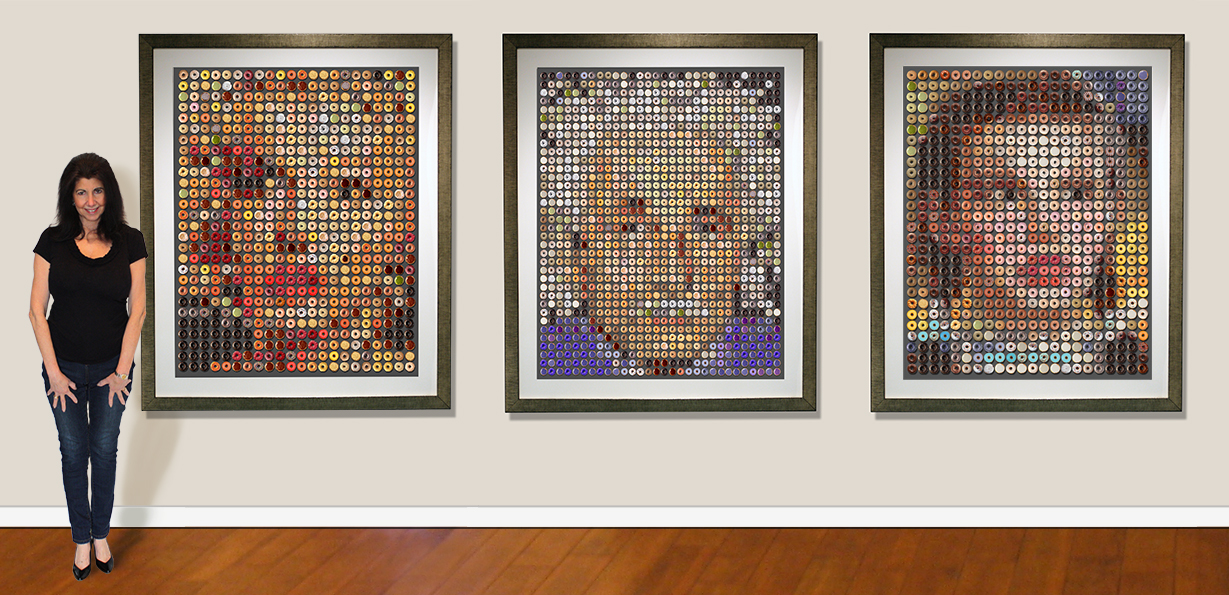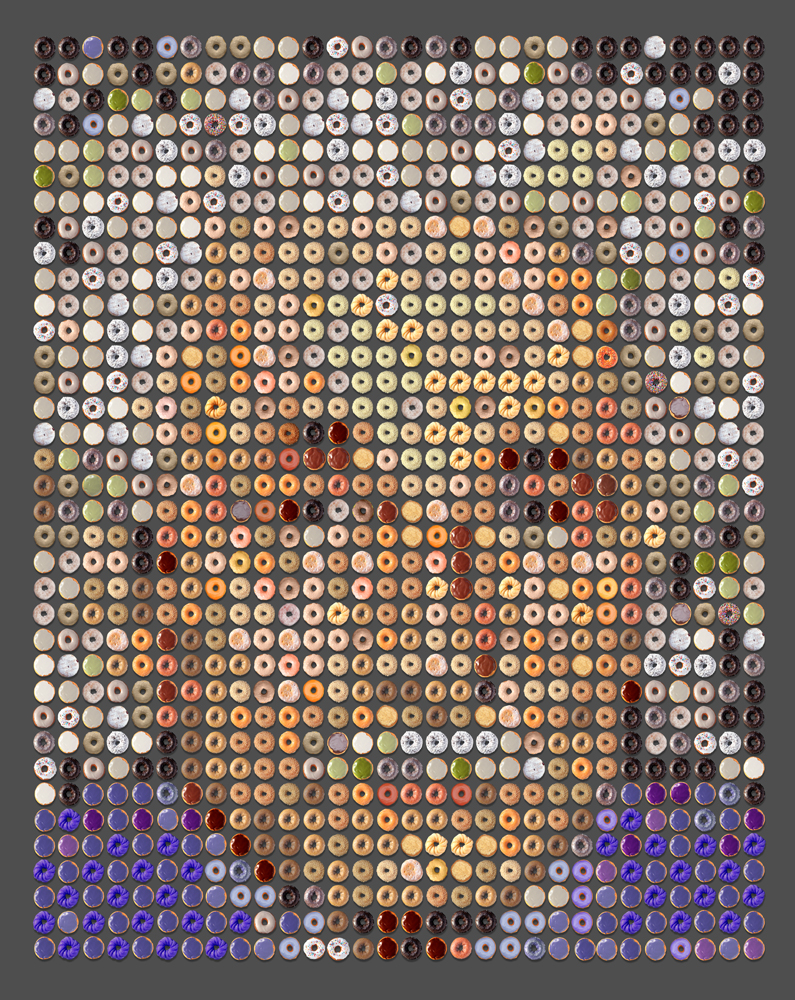 "Einstein 1080″  Photographic arrangement of 1080 donuts on canvas  38×30"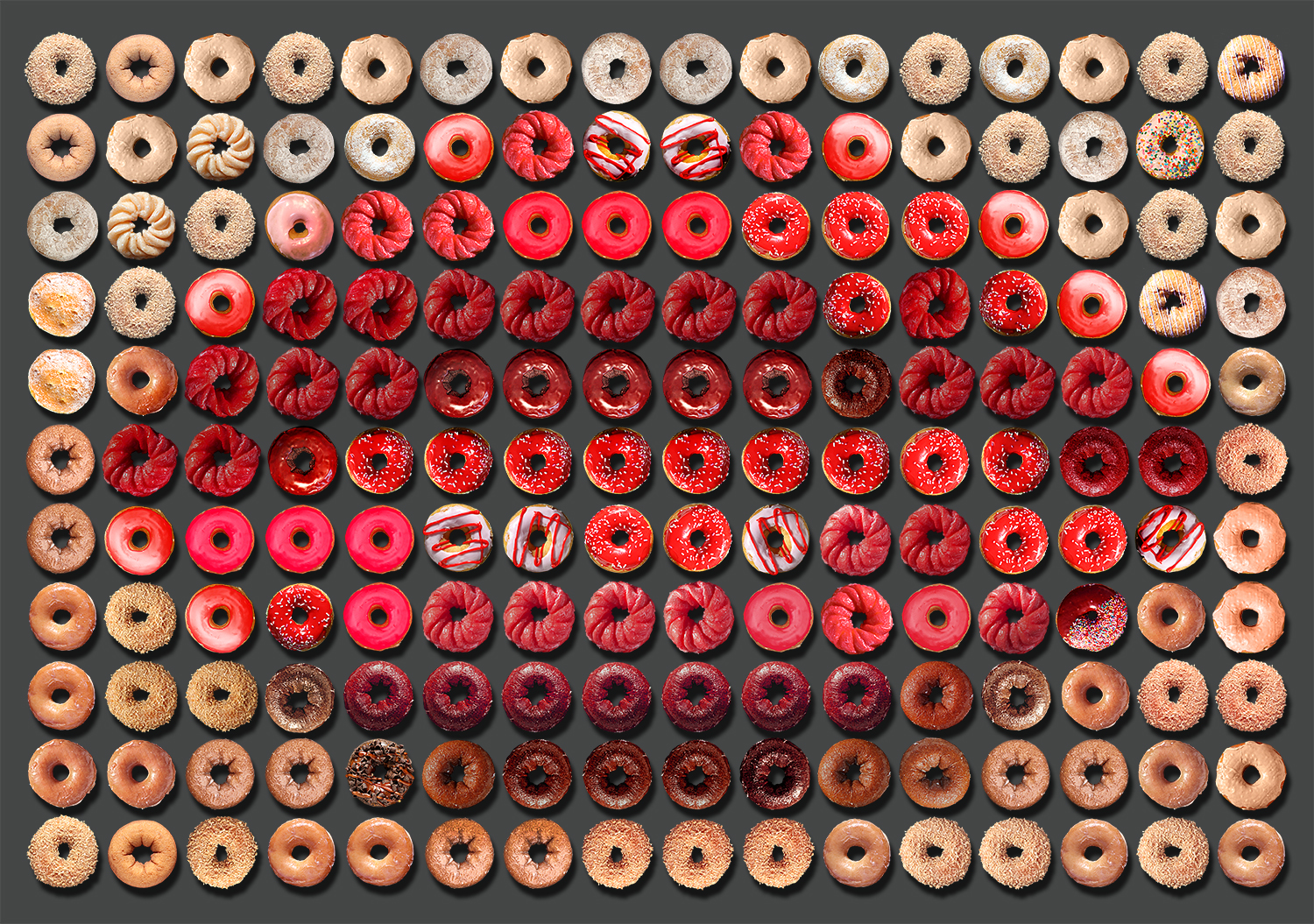 "Donut Kiss"  Photographic arrangement on 100% rag paper   42″x53″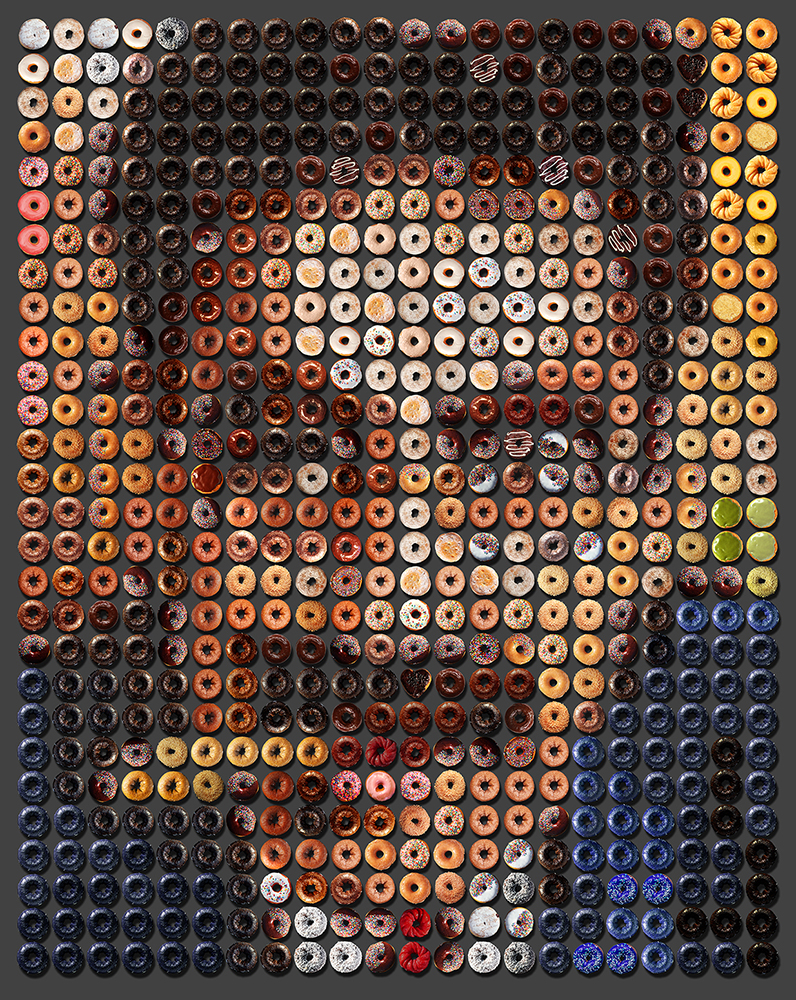 "Groucho Donuts" Photographic arrangement on canvas 76″x60″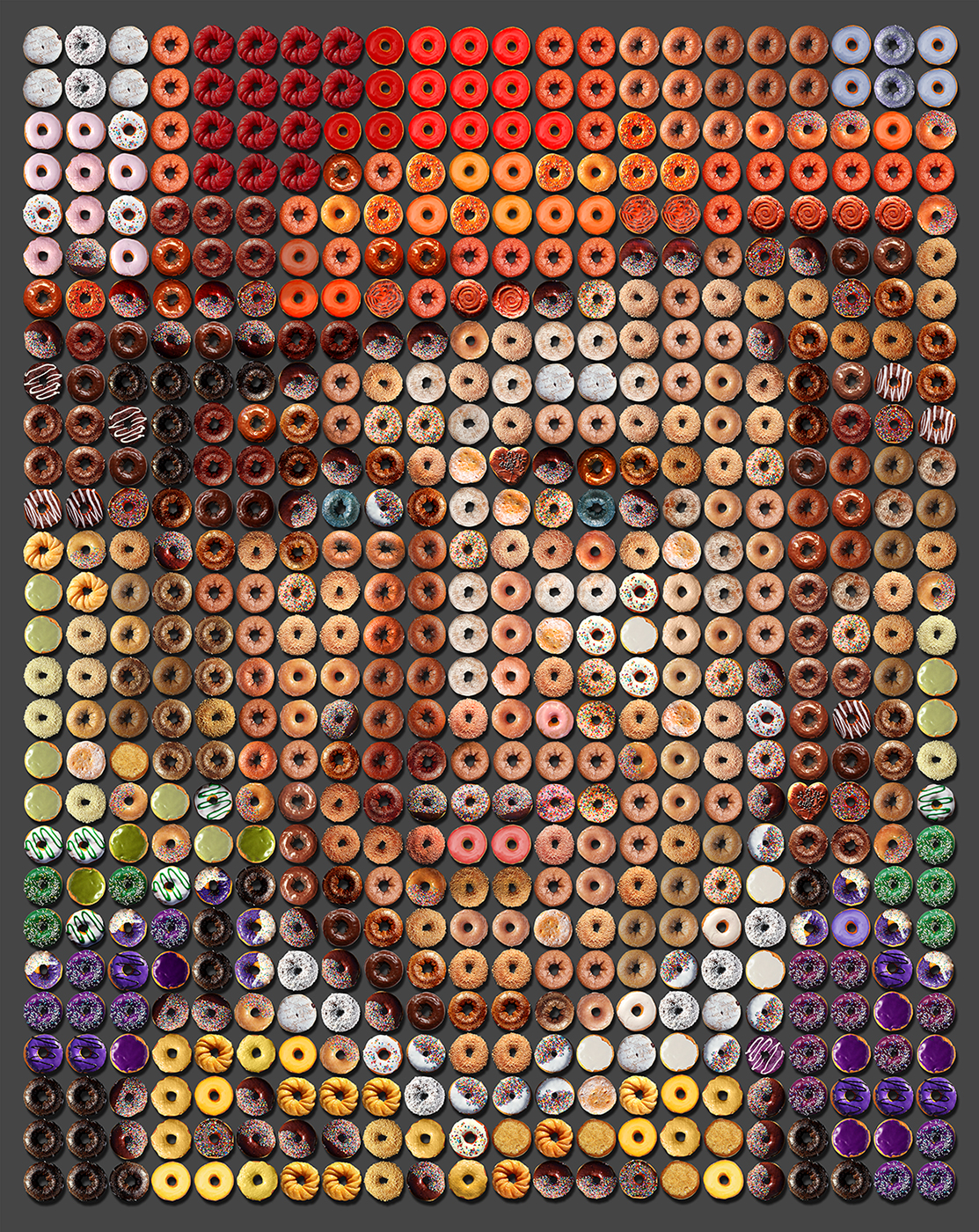 "Wonka Donuts"   Photographic arrangement on canvas 76″x60″
Candice CMC info : Instagram Facebook Website