Great Train Robber Ronnie Biggs has been rescued by Barbados police following his kidnapping.
The 52-year-old, on the run from UK police, was found on a yacht which had broken down seven miles from the coast of Barbados.
The crew of the yacht, believed to be all British, were taken for questioning.
"If we hadn't done it someone else certainly would have"
John Miller
---
Reports suggest Mr Biggs was taken from a bar in Rio de Janeiro on 18 March where he was due to meet some new friends.
The men turned up and, following a brief chat, bundled Mr Biggs into a waiting car.
From there it is believed they took him by plane to the coast where they boarded a yacht bound for Barbados.
The kidnap is thought to be an attempt to get Mr Biggs extradited to serve the rest of his sentence in the UK.
He has been on the run since 1965 when he escaped from Wandsworth Prison where he was serving 30 years for his involvement in the Great Train Robbery of 1963.
The men who carried out the kidnap are reported to be members of a security firm headed by Patrick King and John Miller.
Speaking about the kidnap Mr Miller said: "There was certainly, never at any stage any collusion between us. It wasn't that we wanted to bring him back personally, it was just a job. If we hadn't done it someone else certainly would have."
Asked about the suggestion the whole thing was staged Mr Miller said: "Ronnie Biggs never agreed to come with us. All I want to do now is get the guys out of jail and get them back home. We have no intention of selling the story to the press."
Britain and Brazil are both fighting to have Mr Biggs returned to their shores when he is released from questioning.
Former Detective Superintendent Jack Slipper, the man who led the initial hunt for Mr Biggs said: "I would have liked him to come back under his own steam or under some other legal method."
---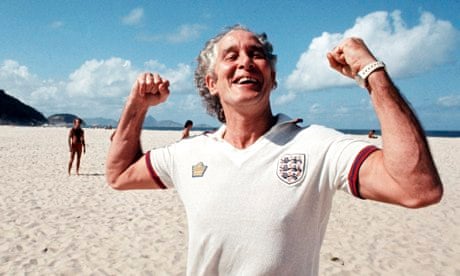 In Context 
Following the kidnapping Ronnie Biggs was eventually allowed back to Brazil.
After 35 years on the run Ronnie Biggs returned to the UK voluntarily in 2001.
In an email sent to the Sun newspaper, Mr Biggs explained: "I am a sick man. My last wish is to walk into a Margate pub as an Englishman and buy a pint of bitter. I hope I live long enough to do that."
On his return he was taken to the medical wing of Belmarsh Prison where he is continuing to serve his initial 30 year sentence.
His son Michael led a campaign for his release. But in October 2005, On 26 October 2005 the Home Secretary, Charles Clarke, declined an appeal for an early release on health grounds because his illness was not deemed terminal.
---
via:bbc.co.uk