Unchained, by the artist Nirit Levav, is a collection of real-size dogs sculptures, made out of recycled bicycle parts, mostly chains.  Despite the use of metal, they have a gentleness and sensitivity to them. Levav manages to capture the dogs in moments and expressions that make it hard to believe they are made of scrap metal.
Press here to see more of the collection- http://unchaineddogs.com/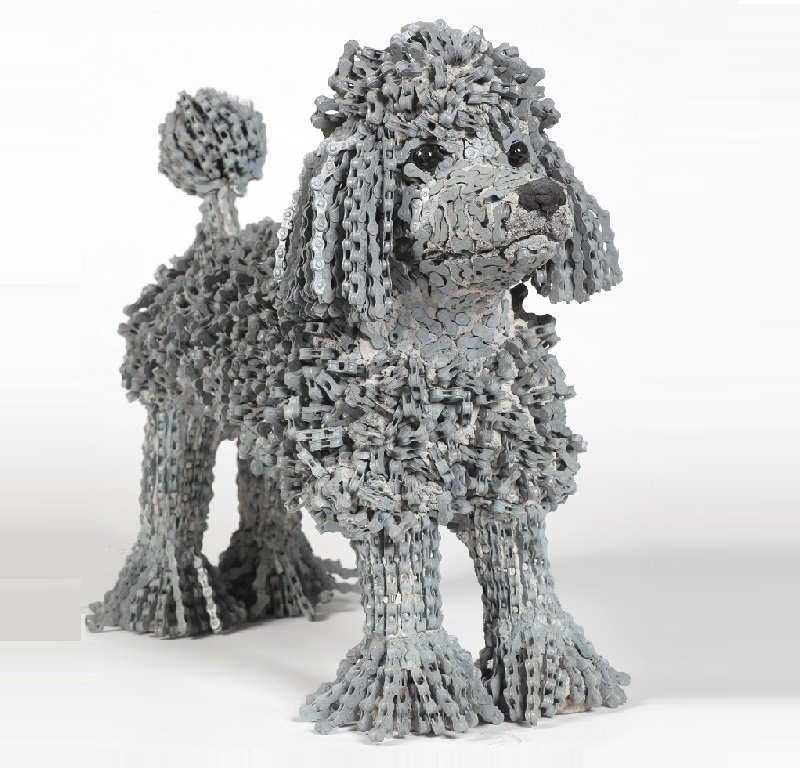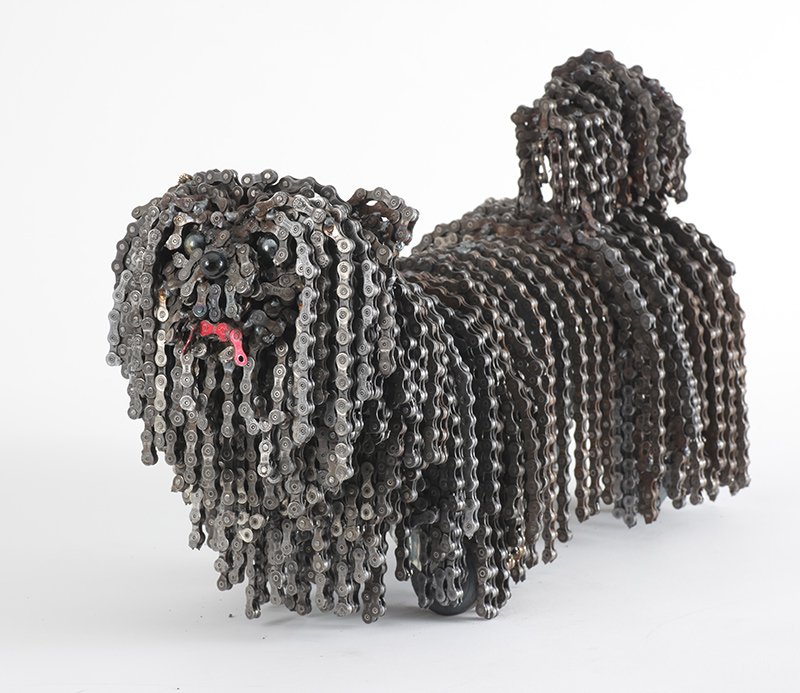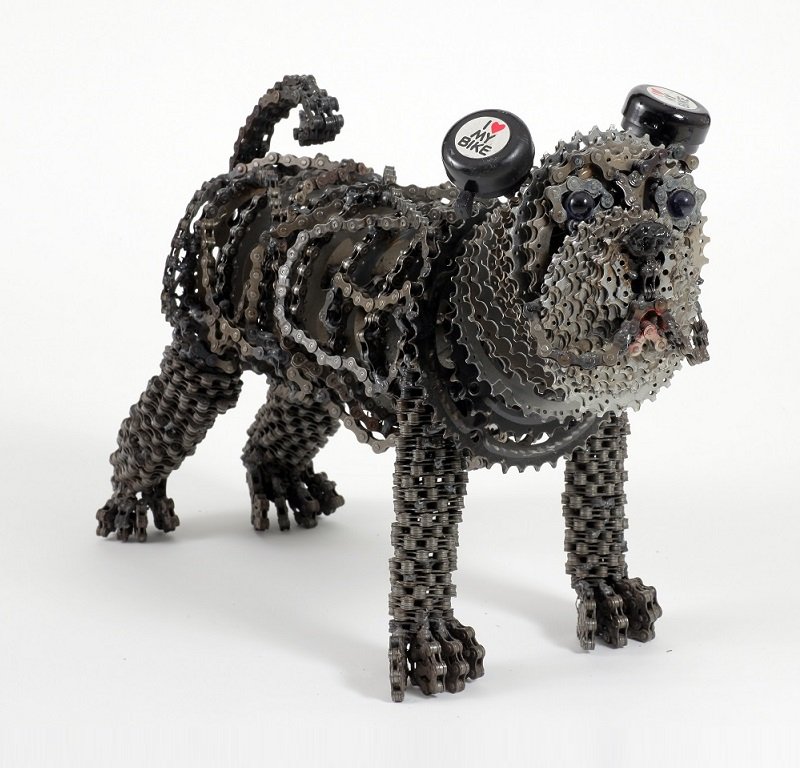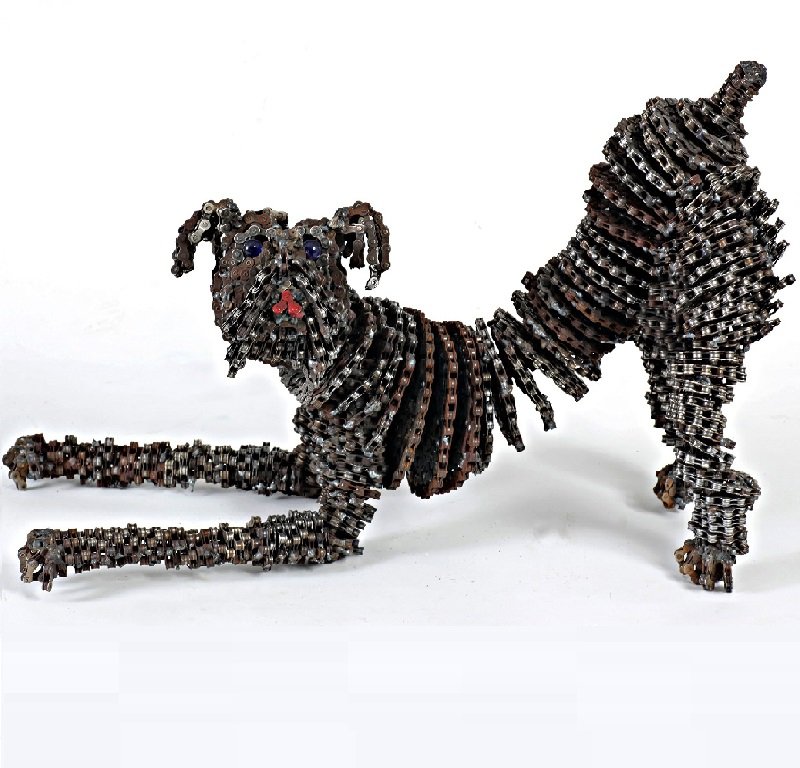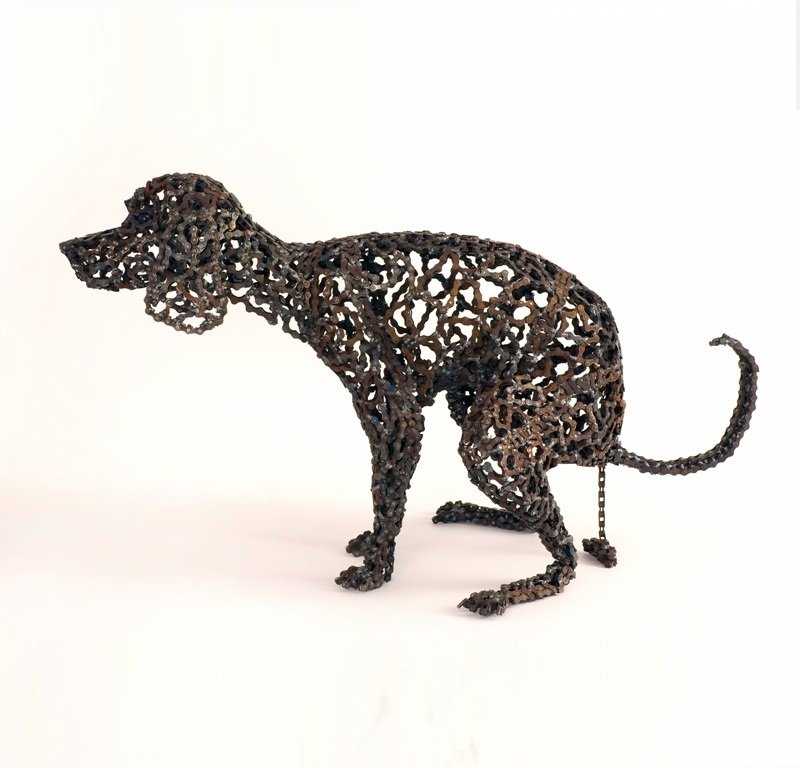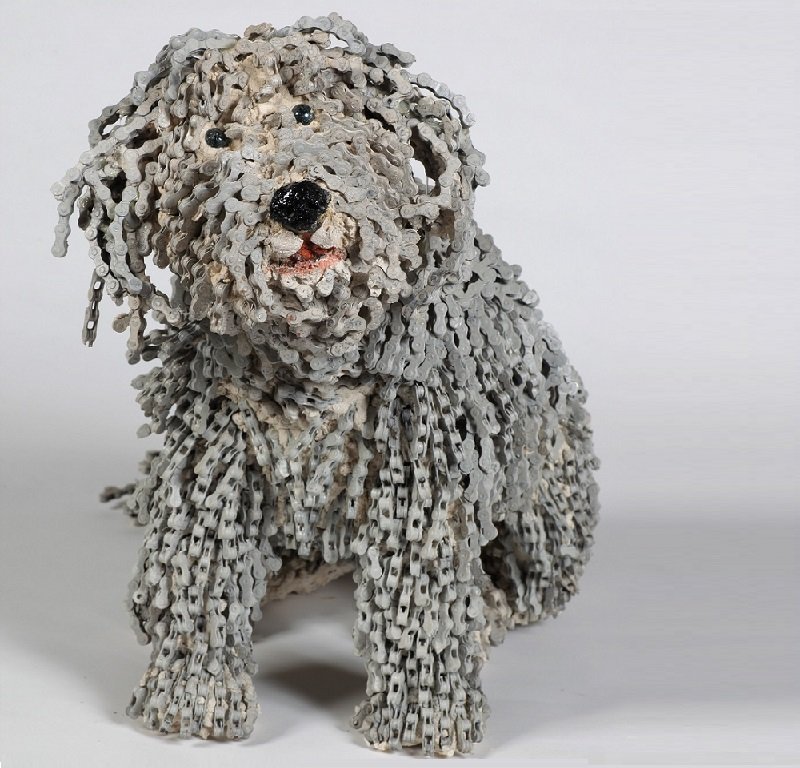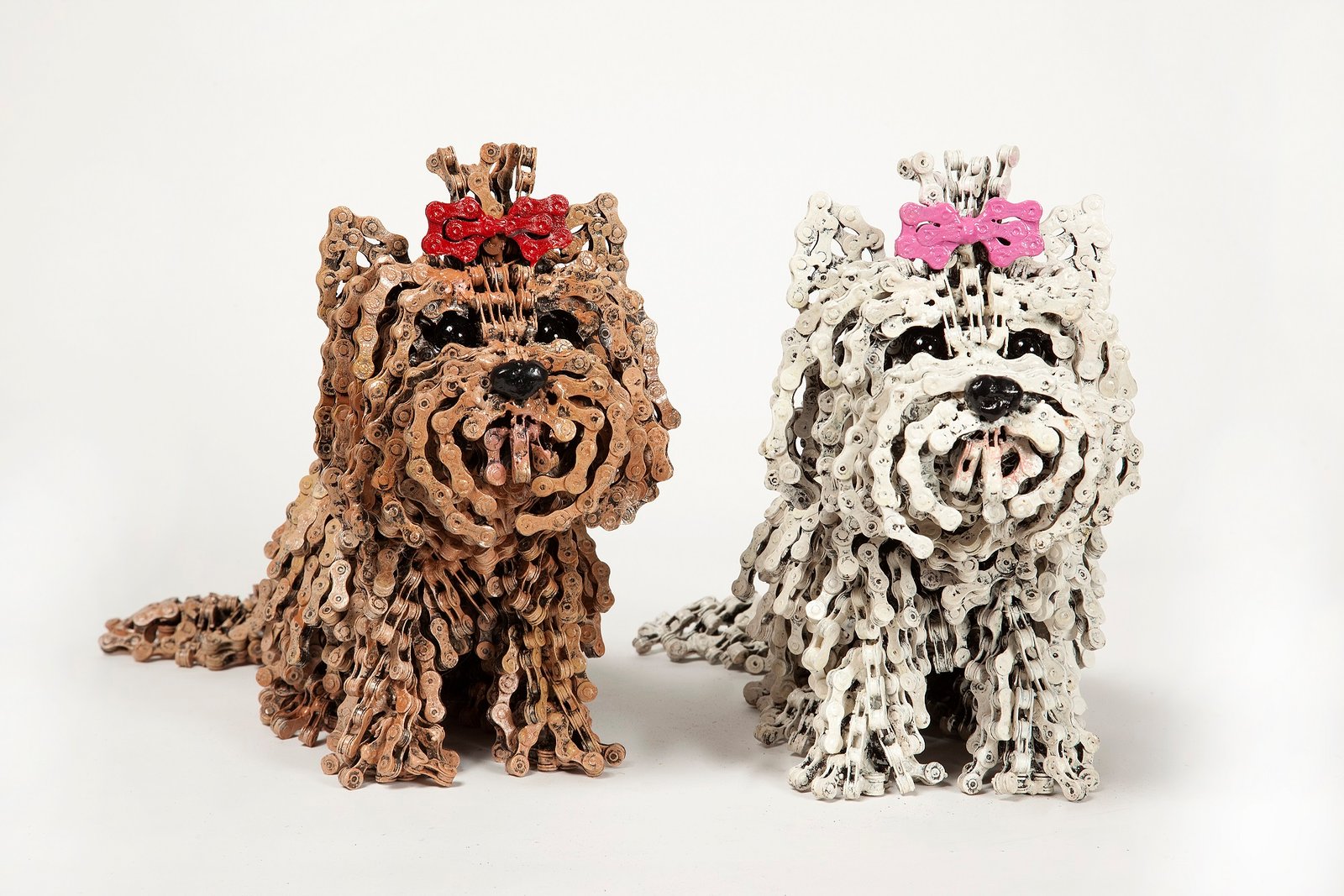 The inspiration for this series came during a random visit to the bike repair shop, when the artist looked at the parts the owner intended to through away and decided to create a statue of a dog out of bicycle chains. One dog inspired the next.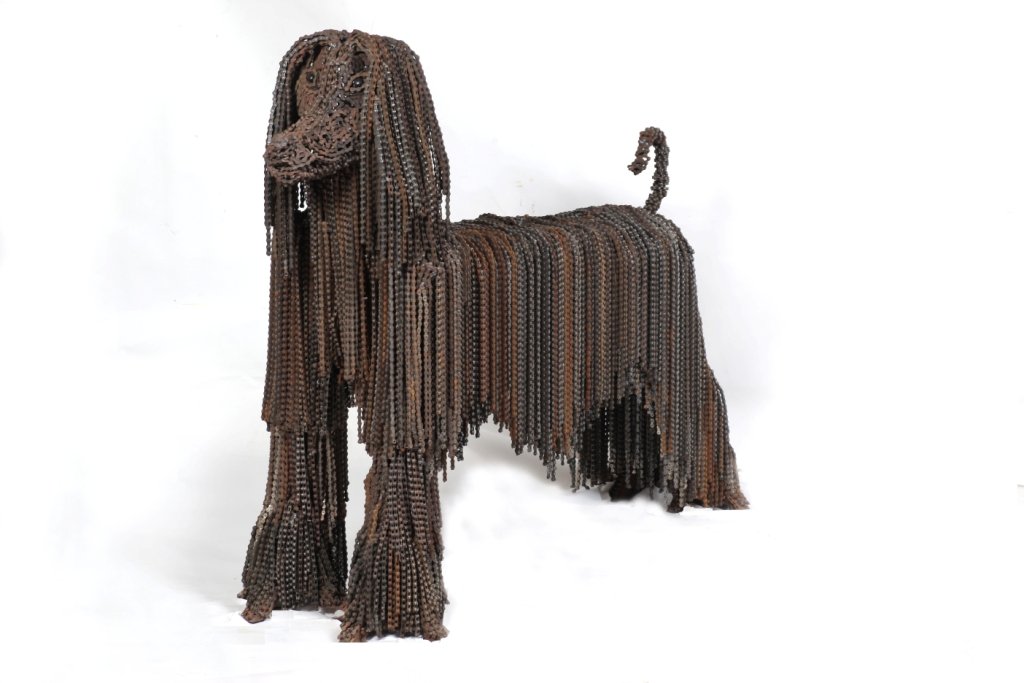 Nirit Levav (b.1963) is a designer and a multidisciplinary artist, who deals with the affinity between art and recycling.
In 2010, after two decades of flourishing career as a fashion designer, she decided to dedicate herself to her true passion- art.