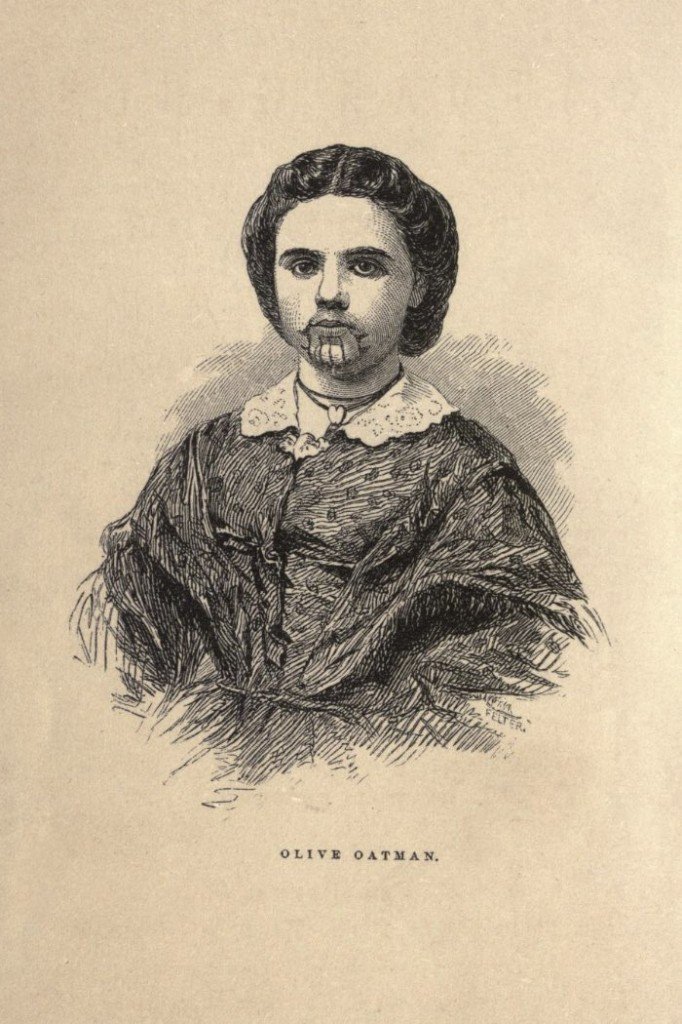 Anna Randal for Art-Sheep
In 1851 Olive Oatman was a 14 year old, traveling with her family from Utah to California. During their train travel a group of Native Americans attacked their train and kidnapped her and her 7-years-old sister Mary Ann.
Olive and Mary Ann lived amongst the Indians for a few years before they were traded to a group of Mohave, and were adopted by the Mohave leader and his wife. The Mohave embraced the girls and tattooed Olive's chin, something fairly standard in the Mohave tribe, a tradition that led to a good afterlife.
In 1855 Mary Ann died of starvation, due to a severe drought. After a year her sister was ransomed back to her family, becoming a celebrity with her story of how she survived a train attack, abduction and of course a drought. What made her more famous though, was for sure her face tattoo. In 1857, Royal B. Stratton wrote a book about hers and her sister's life with the Indians, with Olive touring to promote the book and tell her story.