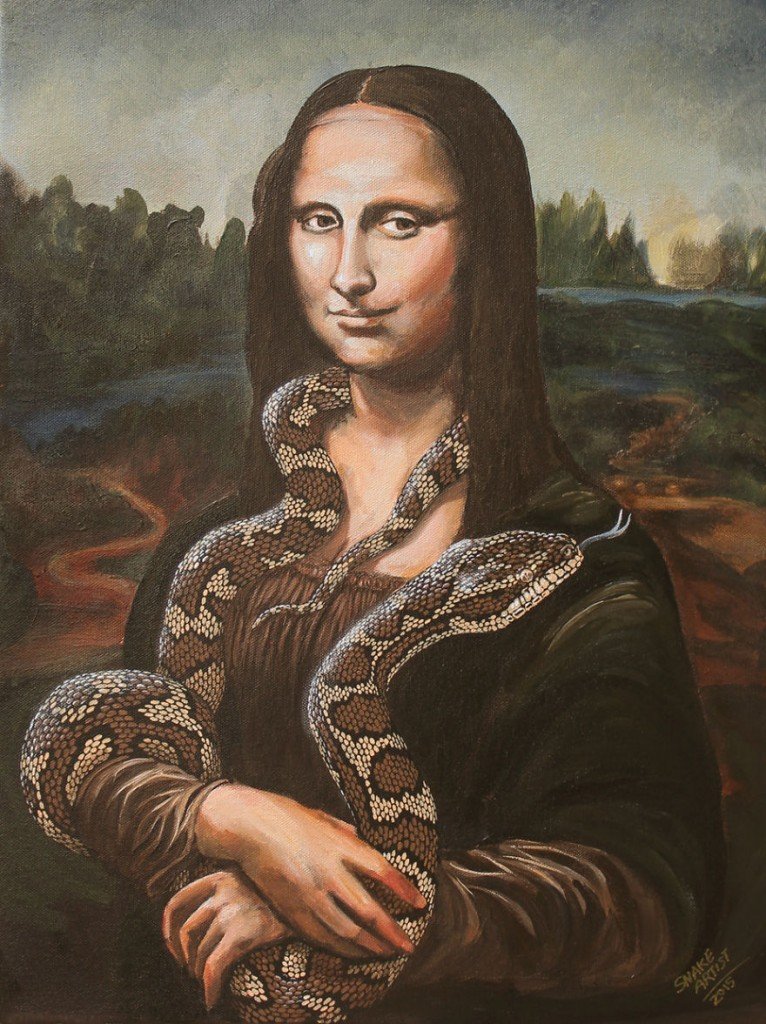 Samuel Masters for Art-Sheep
What do you think about snakes? Well, if you are like the vast majority, then you must be harboring a healthy dose of fear and general anxiety at their sight.  However, if you are anything like Bill Flowers or as he is also known, the Snake Artist, your feelings are, in fact, the total opposite. This Tasmanian wildlife artist has spend a long time working with serpents and loves them so much, that he has decided to incorporate them to renown pieces of art, in order to share his views and feelings with the world.
"I love snakes, and a few other humans on this planet also love snakes. Sadly there are so many humans that do not", he writes." I painted this series to make people smile." In his collection famous paintings by artists, such as Dali, Van Gogh and Da Vinci are reconstructed in such a way, so that snakes are their central characteristic, in a humoristic and light-hearted attempt by Flowers to get his scaly favorites in the hearts of his audience.
via boredpanda