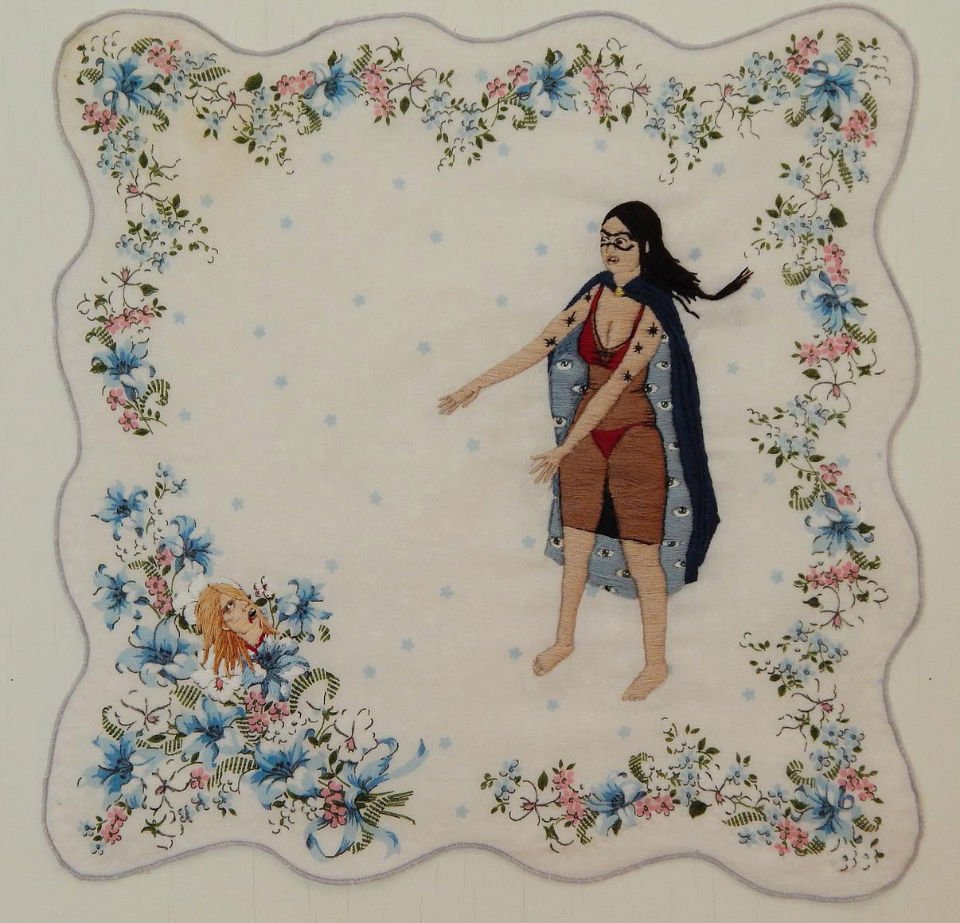 Anna Randal for Art-Sheep
We love our embroidery here at Art-Sheep, but Alaina Varrone's embroidery is the ultimate portraiture of the wild life of the new digital era. Young girls partying, classic medieval images and pop art are Varrone's subjects in a series of satirical and delightful artworks.
Known for her erotic embroidery art, in her latest work Varrone focuses on the intimate moments of common people, creating illogical scenes, criticizing pop culture and the influence of the media on the lives of America's youngsters. Having sex, laughing with friends and doing casual stuff, Varrone's subjects play with the viewer's mind and perception as much as they play each other.
Photos via