The body of Lesley Whittle, the 17-year-old heiress kidnapped from her Shropshire home 52 days ago, has been found at the bottom of a drain shaft.
Police made the discovery after a three-day intensive search of Bathpool Park at Kidsgrove in Staffordshire, where Lesley's brother Ronald Whittle had tried to meet the kidnapper some seven weeks earlier. It is thought she had been strangled.
Police investigating the disappearance of Lesley, a student left £82,000 by her father when he died five years ago, have said they are convinced she was taken by the killer known as the Black Panther because of his dark clothing.
He is already wanted in connection with murders at sub-post offices in Yorkshire, Lancashire and Worcestershire, and the wounding of a security guard at Dudley.
The Dudley shooting happened two nights after the kidnapping and a car found later abandoned in the town contained Miss Whittle's slippers and some office tape.
A white tent now marks the spot where Lesley's body was found. It is less than 200 yards (183m) from the spot where her brother was supposed to hand over the £50,000 ransom.
---
Questions are now being asked about why it took police so long to search the park.
Assistant Chief Constable of West Mercia, Frederick Hodges, told a news conference, "The visit made by Mr Whittle to Kidsgrove on 16 January was made with the full knowledge and under the operational control of the police.
"Any statements so made by Mr Whittle or the police were done in an attempt to instil confidence into the kidnapper with a fervent hope that Lesley was still alive and could be returned safe and well to her family."
Ronald Whittle, 31, had been waiting with his wife and mother at the family home at Highley, from where Lesley was snatched.
He told the BBC the kidnapper had left tape-recorded instructions for him to hand over the ransom money at a rendez-vouz in Bathpool Park. He was to find the exact location by following the light of a flashing torch.
He said, "It was a very desolate area. I reached what I thought was the point and stopped there. I looked for a torch, but couldn't see any torch. So I drove on farther along the road…and flashed my lights again and looked around but still no sign of a flashing torch."
The meeting never took place.
---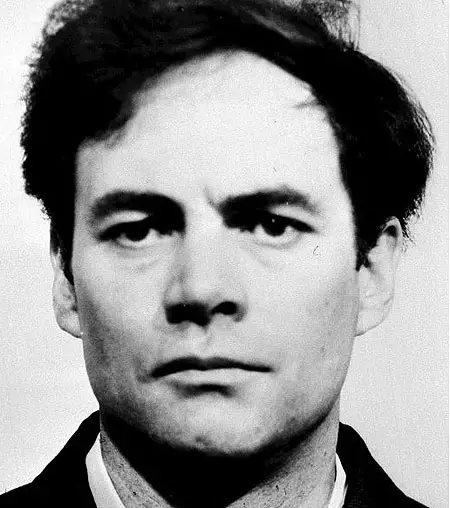 In Context 
Donald Neilson alias the Black Panther, a jobbing builder from Bradford, was convicted of Lesley Whittle's murder and given five life sentences in June 1976.
He was caught by police who saw him acting suspiciously outside a post office near Mansfield in Nottinghamshire in December 1975. When officers tried to question him he tried to hijack the patrol car and shot one of them.
The Oxford court heard how he had meticulously planned the kidnapping for three years after reading in the press about a court case over a disputed will involving the Whittle family.
He was also convicted for murders following raids on four post offices in Barnsley, Harrogate, Accrington and Langley, West Midlands and for the attempted murder of two others: a man who saw him acting suspiciously while planting clues for the ransom the day after the kidnapping and one of his arresting officers.
Detective Bob Booth, who was leading the investigation into Lesley's kidnapping, was subsequently demoted from CID to a uniformed beat officer.
---
via:bbc.co.uk