Craig Davies for Art-Sheep
French artist Hubert Duprat turned our most disgusting fears into beautiful gold jewelry for the exhibition "Slip of the Tongue" at the Palazzo Graazi in Venice.
Combining caddisfly larvae with precious stones, Duprat takes something of nature and turns it into an art object. This controversial series of insects is a metaphor for relationships like the one between humans and nature or the one between artist and curator. Insects are known for collecting habits like sand, bits of wood, small stones and other debris that use to build a cocoon to protect themselves from predators. Duprat replaced these natural materials with precious and semi-precious stones, from lapis lazuli to diamonds. After weeks of creating these defensive covers, the insects crawl out of them, leaving behind a pretty expensive cocoon.
In the past critics have described Duprat's practice as animal cruelty, with Duprat's response being, "I am playing a bad trick on them. I feel as if I am exploiting my workers. It is their work as much as it is mine."
Image © designboom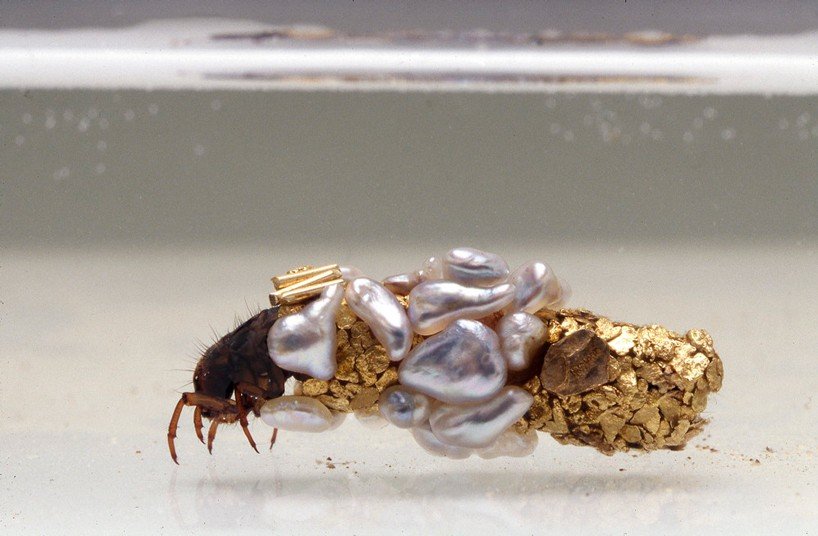 Image courtesy of  Galerie Art Concept