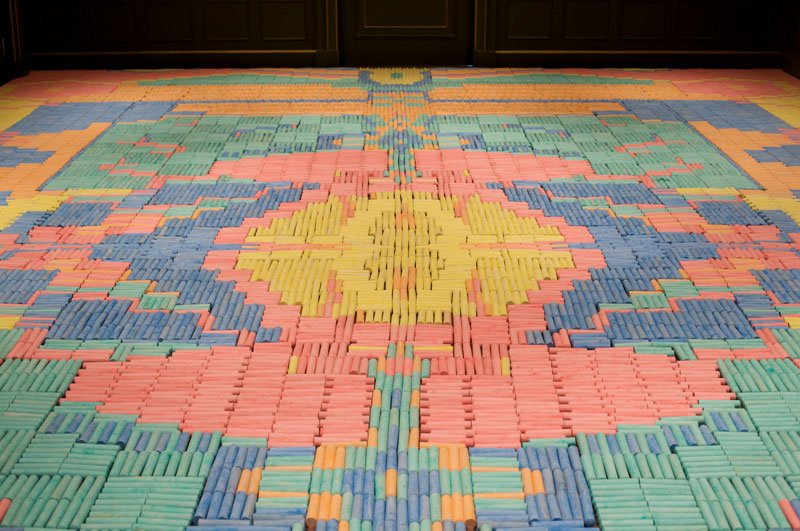 Holly Williams for Art-Sheep
They are intricate, beautiful and unique. You would want them in your homes, a dash of style and color to impress even the most difficult of guests. However, on a closer inspection you will realize that the carpets created by the Dutch designers of We Make Carpets are actually not as ideal or as practical a decoration as one might have thought at first sight and that is because these carpets are actually made by anything but fabric.
Marcia Nolte, Stijn van der Vleuten and Bob Waardenburg's deceptive, temporary floor coverings are comprised by an assortment of unlikely objects such as plastic cups and spoons, paper umbrellas, pasta or fireworks. Placed in traditional rug patterns, from afar, these objects give off the illusion of a real weave, while also making a statement on consumerist society.

via colossal