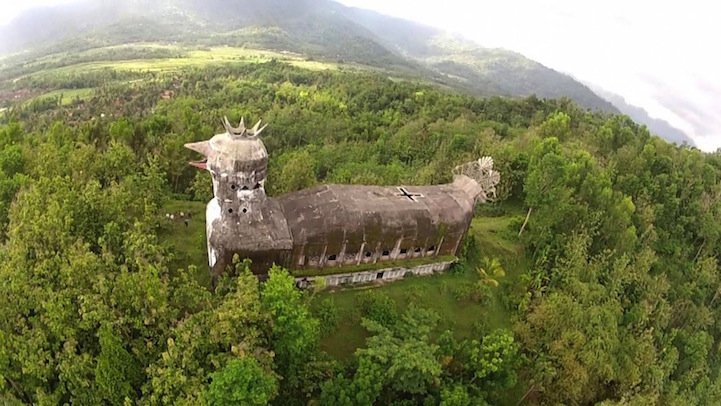 by Margot Pierce
Believe it or not, the dense forests of Central Java, Indonesia hide a giant chicken!
Called Gereja Ayam ("Chicken Church") by locals, this odd building has the shape of a massive chicken that is actually in the middle of squawking. Its intriguing structure attracts hundreds of travelers to Magelang, Central Java each year although since 2000 its doors have been closed and the visitor cannot explore the interior of the church.
Originally built as a prayer house by a man named Daniel Alamsjah after he received a divine message from God telling him to build a prayer house in the shape of a dove, during the '90s the building was used as a rehabilitation center for drug addicts, children with disabilities, disturbed youths, and the mentally ill until it shut down due to high construction costs.
Amazing!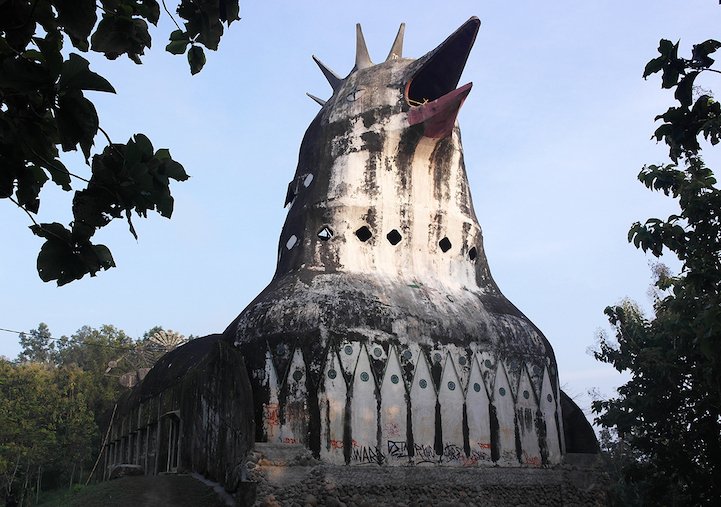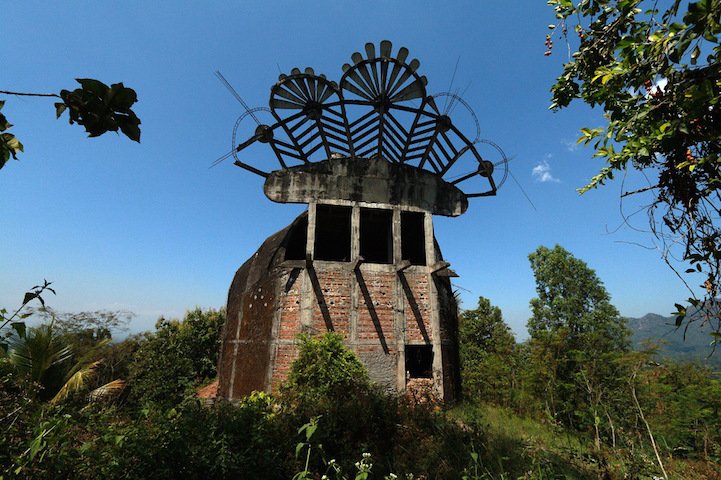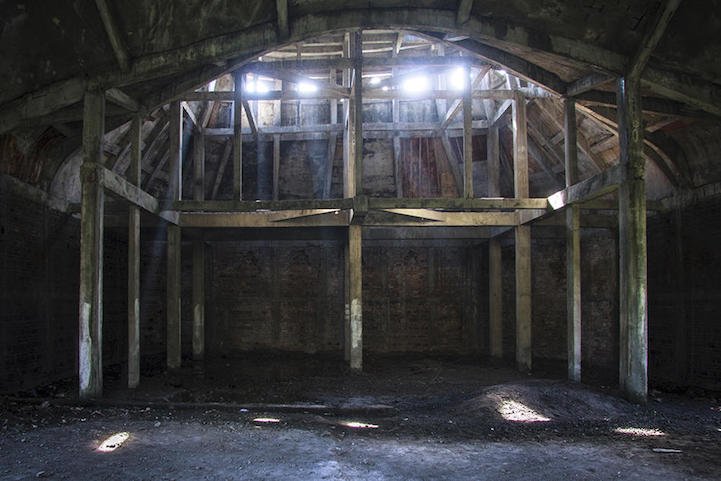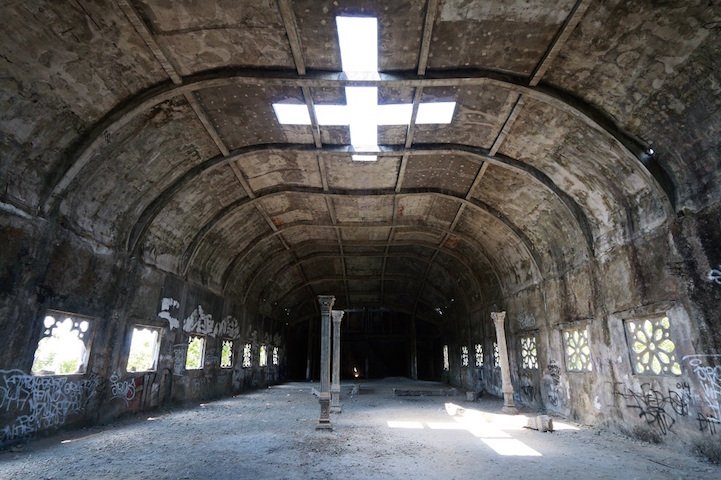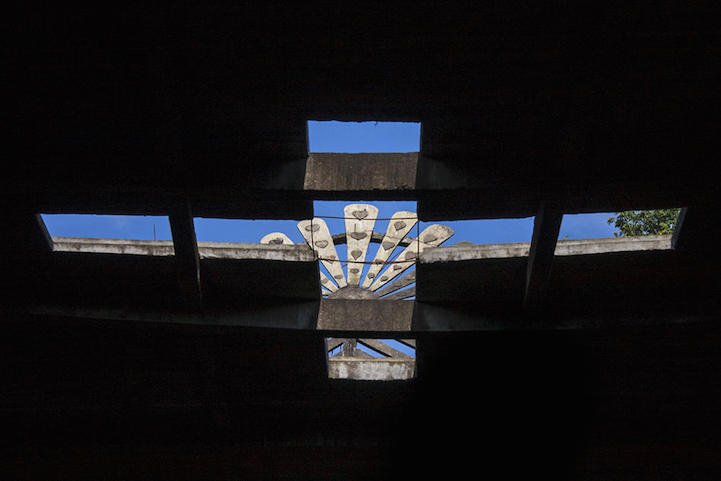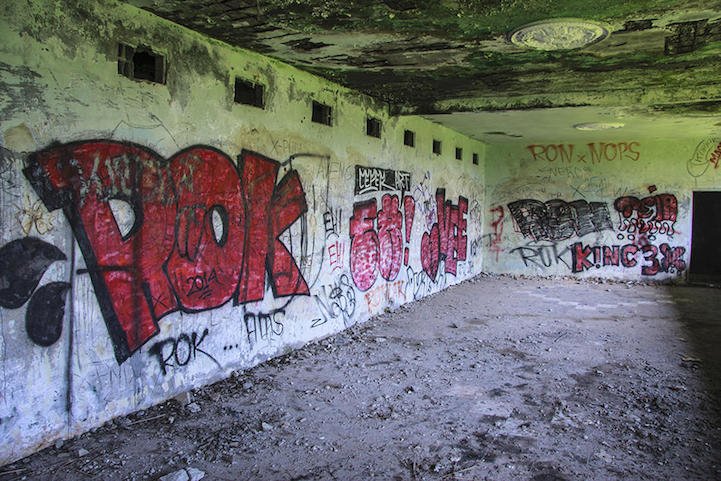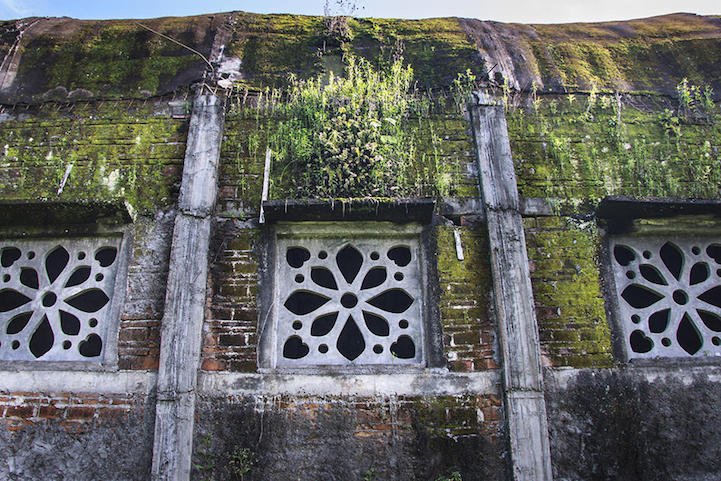 via mymodernmet