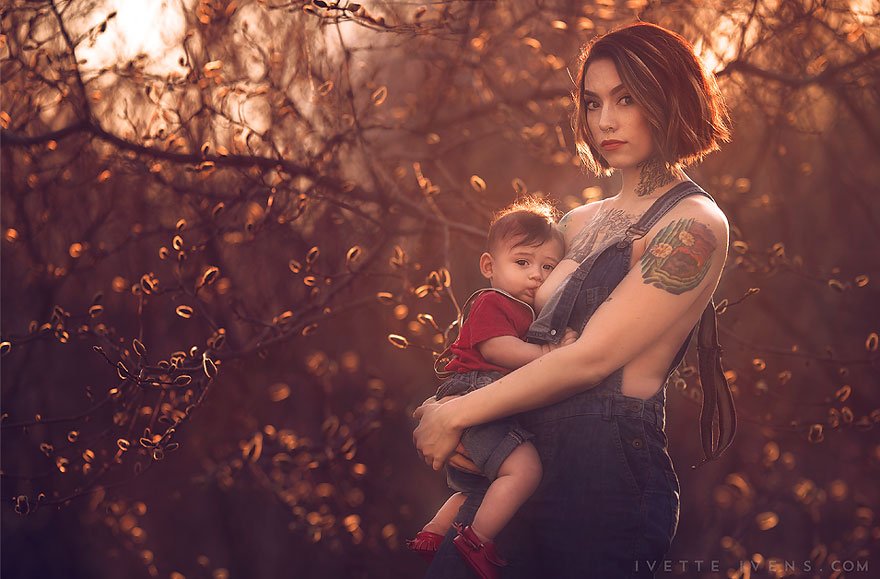 Anna Randal for Art-Sheep
Breastfeeding is the first, most basic and purest form of eating, but lately public breastfeeding has been strongly criticized and disapproved by both the public and the media.
Ivette Ivens is a Lithuania-born, Chicago-based photographer who wishes to help reminding everyone that breastfeeding is just a natural act. This is why she captured a series of highly stylized images of mothers breastfeeding their children. Ivens, a 25-year-old mother of two, also breastfed her older son until he was three. "I nursed them both anywhere I wanted. From church to parties, from farmers market to high-end designer stores. I believe that mothers should nurse their little ones whenever they want to," says Ivens. "Children know when it's time to wean off. Mothers do too. Strangers don't know, so they shouldn't care."
The photographer, who specializes in family photography, is a proponent for extended breastfeeding, beautifully supporting the natural process through her photography.