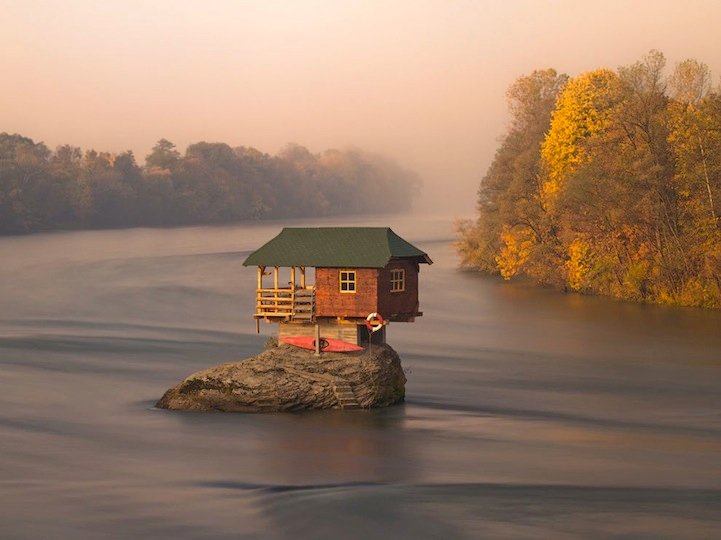 Anna Randal for Art-Sheep
In 1968, a group of young swimmers laid on a rock in the middle of the Drina River in Serbia, to rest from swimming. Almost 50 years later, and for that long, a tiny little house stands on top of that rock.
This beautiful little house is located near the town of Bajina Basta and is a great attraction for visitors and -obviously, swimmers. The idea of this rest home came when that group of swimmers felt the need to build something more comfortable and functional, and started placing boards on top of that rock. The construction of the house began a year later, as more needs, like protection from the sun and shelter from bad weather, surfaced.
This one room home continues to be a necessary stop for every swimmer in the river and despite multiple natural disasters, like massive floods, it still stands.