Have you been to many conventional exhibits and displays? Well, that's good, thought Anne Imhof's Sex won't be one of them. You want me to elaborate, I suppose. Well, have you ever been kicked or knocked over by a dancer? Have some performer, ever gazed back at you and the point of puzzlement or even discomfort? Were you ever cornered into a tight space by fellow viewer's bodies? Got my message..?
Sex, took London by storm, for starters, in its weeklong run at the Tate Modern. Then, it was off to the Art Institute in Chicago, where it will remain until the 7th of July. Afterward, it will be displayed in Turin, Italy, specifically, at the Castello di Rivoli.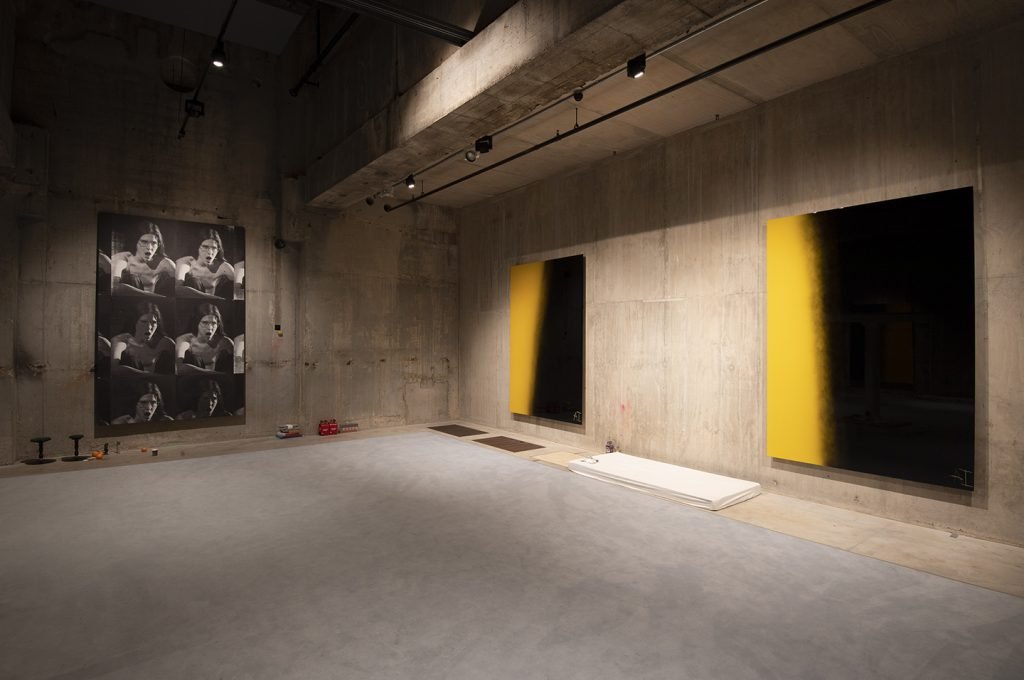 Most of the time Sex, appears as an entirilly static installation. Imhof's (and her partner's Eliza Douglas), paintings, yellow and black metallic works, mattresses cluttered with lighters, cutesy bongs and broken phones. And although the static installations present intrest by themselves, you will be there, for the four-hour-long performances, wich take place once a day.
100 people are allowed in at each performance. And they will think they are at a pretentious Berlin nightclub. Extremely shining lights, flashing furiously. Thunderous music, from minimal techno to near-medieval tunes. Cotton candy smelling puffs from vapes, and fog machines..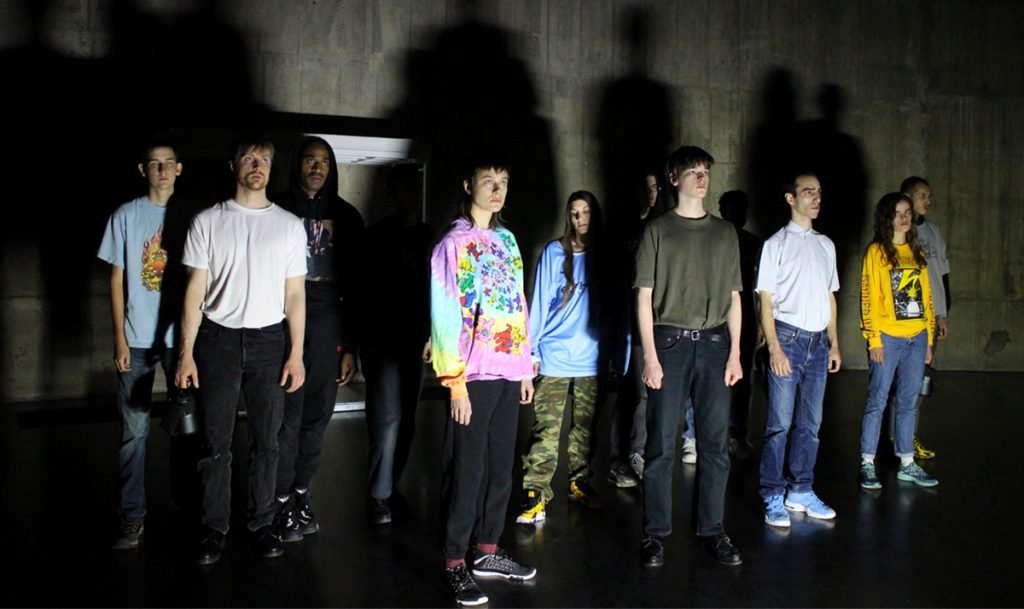 To the performance itself, now. The performers are dressed in athleisure garb. With their bodies, they create colorful and oneiric images. Some dance in a way that almost resembles a waltz, some move in a way that makes you think they are wrestling. One spins in slow motion. One –seated on an elevated bed- again, very slowly, dumps a box of sugar.
Sex, is more about feelings. Like intimacy, aggression and alienation. It's not so much erotic – as the title itself would suggest.
And speaking of the title. This is not Imhof's first single-word title. Angst came first, in 2016 followed by 2017's Faust, which won Imhof, her Venice Biennale's Golden Lion.
"There is an element in her work that resonates so strongly with how we experience the world today," Hendrik Folkerts, the Art Institute's curator of modern and contemporary art, said. "It is so full of angst and a certain anxiety—whether that is infused by ecological and psychological concerns."
As for the "stage" (the long and narrow gallery which resembles a pier) where the young troupe of dancers (who dance, sing, text and vape) perform on, the artist herself declared: "I thought of boats. The pier is a place where you are neither here nor there—the in-between territory."