Out of the bat, this is brilliant! Mark Jenkins has succeeded in creating, public, poetic and dark, urban art and captivates all. Mannequin sculptures that highlight and criticize social issues and situations. Mannequins that invoke feelings and become food for thought for the viewer.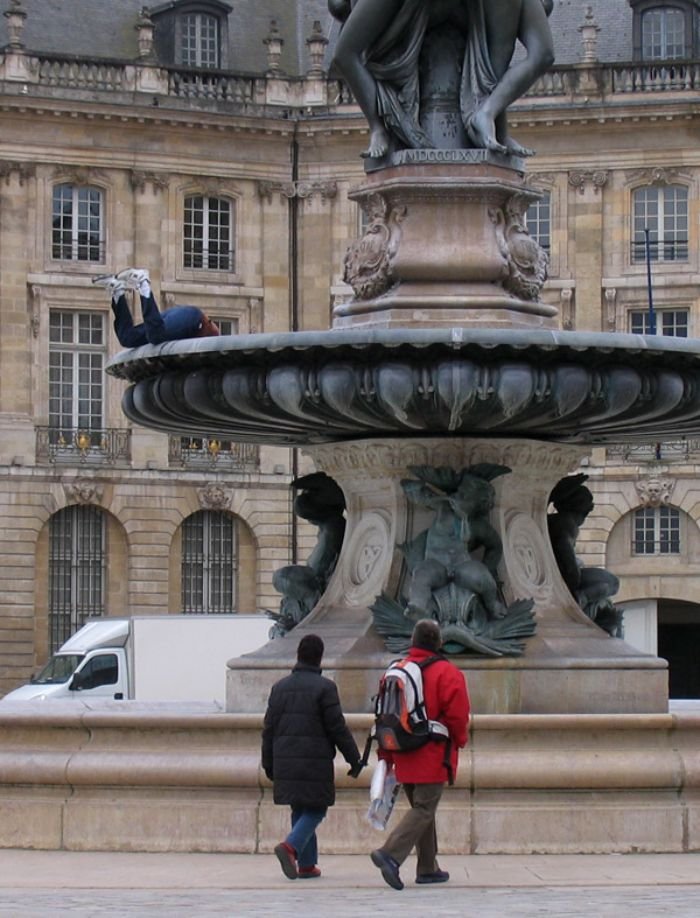 Mark Jenkins, the American artist responsible for this project, is known to us already. Mainly as the man who put faceless figures in a similar fashion as his latest project, in cities all around the globe.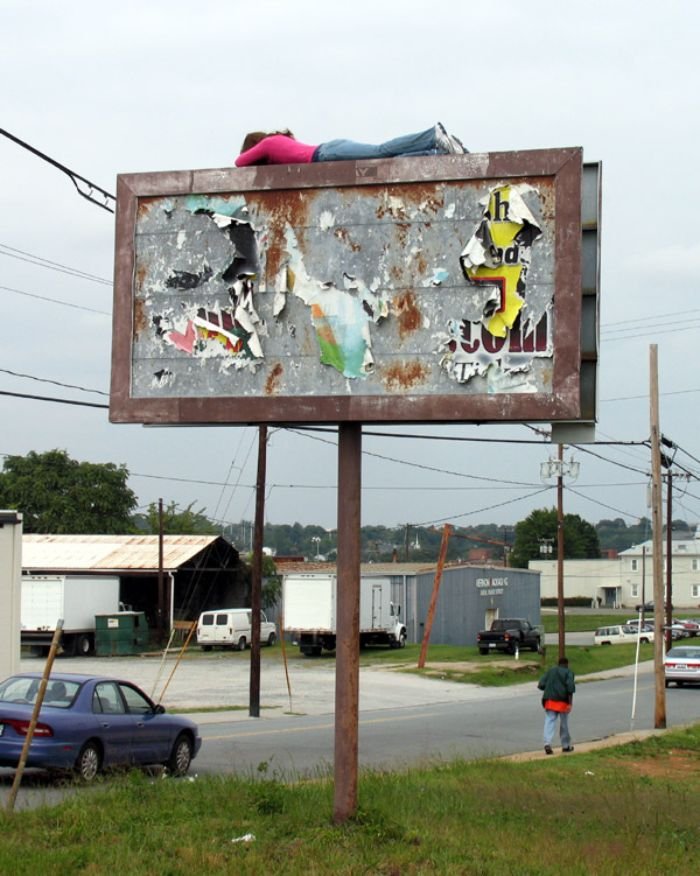 The artist, for his first monograph "The Urban Theater", created dark and at times disturbing installations, publicly placed, in the ideal positions."They often tend to be marginalized individuals, sometimes in lonely states, so it's poetic but also dark. For example, the guy in the river is holding a bunch of colored balloons that are almost trying to magically lift him out. There's always an undercurrent of hope," Jenkins explained while interviewed.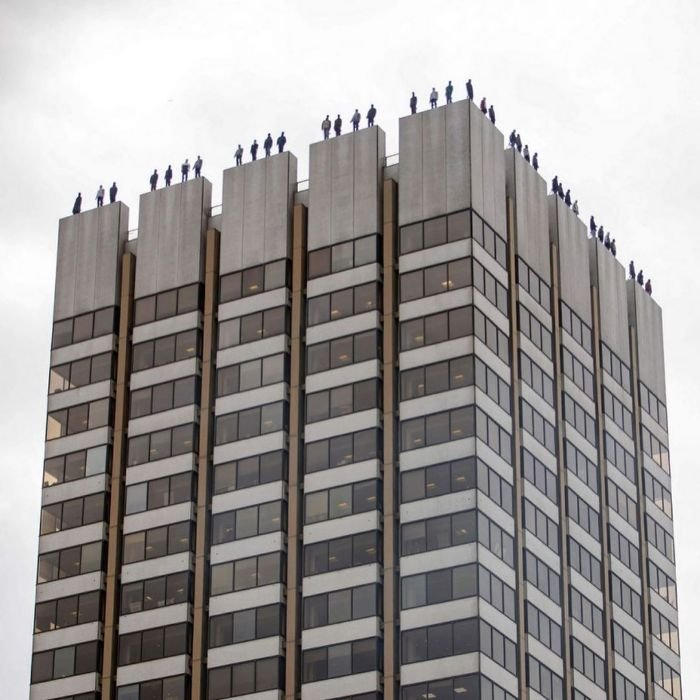 "I like getting people to question their surroundings, what is real and what isn't. These days, people are so buried in their mobile phones and I just wanted to get them to look up," he continued, "So at the beginning, I was collecting social data about people's reactions. But six years later, these images are more about poetry, of capturing a magical moment."