A-level artists find inspiration in fashion and collaborate with 10 fashion brands and designers, resulting in extraordinary creations.
Text: Iliana Deligiorgi
1. Richard Prince – Louis Vuitton (2008)
Louis Vuitton asked Richard Prince for a collaboration in one of their upcoming collections and the American artist's paintings come into life months later. From dresses, shoes, jewellery to everyday accessories, Richard Prince is featured all over Louis Vuitton for a result that exceeds the expectations of the fashion world.

2. Hermés Editeur (J.Albers, D.Buren, H.Sugimoto) – Hermès (2012)
With a new collaboration coming out in June 2015, Hermès Editeur, a continuing collaboration project of the fashion brand, is promising a high-quality level result. From extremely limited editions of scarves to polaroids, the upcoming collaborations is highly anticipated by the audience.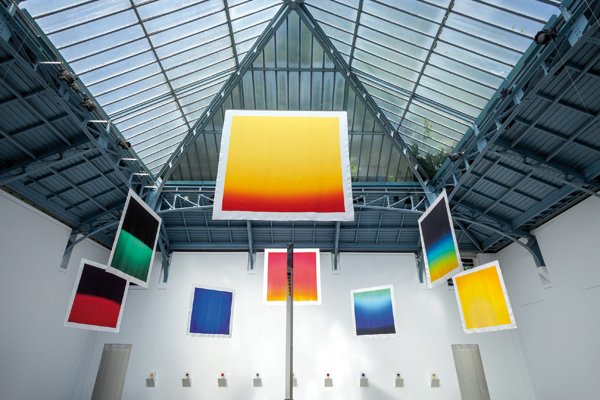 3. Juergen Teller – Marc Jacobs (1998-…)
Not just a collaboration. When Juergen Teller first got involved with the advertisement campaign of Marc Jacobs, the label found the identity it has been longing for all those years. The photographer is now an inseparable part of the brand, being the mind behind more than 10 advertisement campaigns of Marc Jacobs, featuring Helena Bonham Carter, Sofia Coppola, Victoria Beckham, Dakota Fanning and many others among them.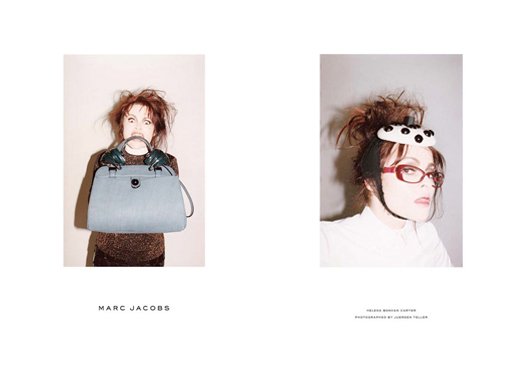 4. Andy Warhol – Yves Saint Laurent (1974)
This time, Yves Saint Laurent became another artist's subject and Andy Warhol created a series of silkscreen images depicting Yves in his younger days. Fashion and art united in a surprising and unexpected way.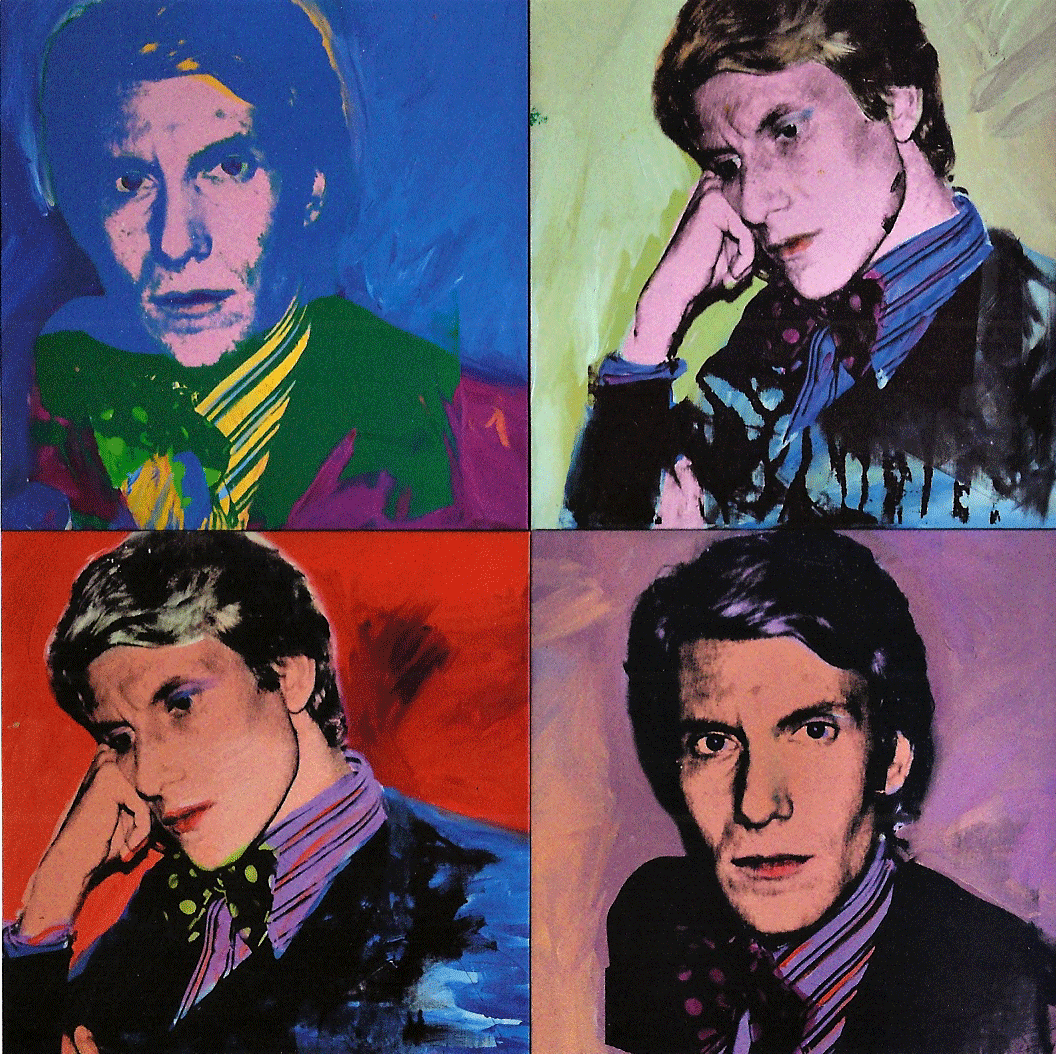 5. Björk – Lee McQueen (1997-2010)
More like friends, rather than collaborators. McQueen designed for Björk, for her performances and her music videos. Björk also convinced the late fashion designer to direct a second music video for her song 'Alarm Call', in which Björk floats on a raft on a river with the jungle surrounding her, as she plays with several animals such as crocodiles or snakes.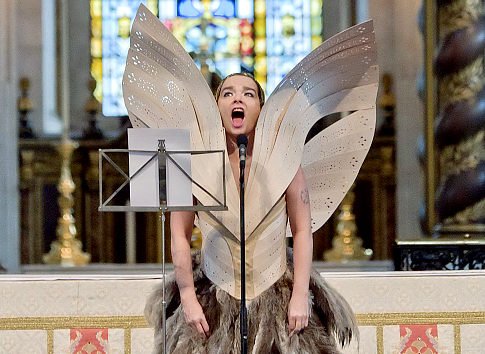 6. David Lynch – Christian Louboutin (2007)
You can call it unexpected, but truly a collaboration made in heaven. The shoe designer trusted David Lynch to give an artistic approach to his creations and the filmmaker didn't disappoint. A series of photographs and artefacts, maybe more shocking than what the Christian Louboutin label is used to, carrying the energy of sculptures and boldness, was released back in 2007.
7. Roger Hiorns – Raf Simons (2008)
Famous for his incredible installations, the British artist was one of the best choices Raf Simons could have made, searching for someone to transform his retail stores in East Asia. In 2008 in Osaka, Japan mirrors in all kinds of shapes covered the floors, walls and furniture of fashion space, reflecting every single detail of any object in every corner of the room.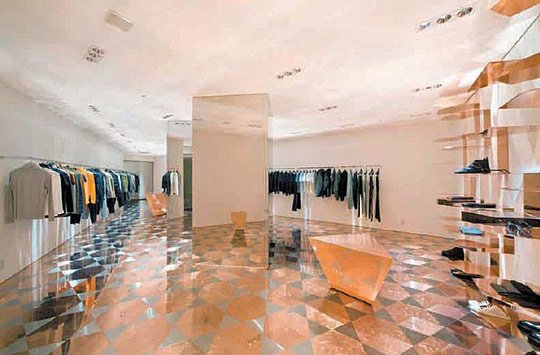 8. Darren Aronofsky – Rodarte (2010)
An unforgettable collection, especially made for Darren Aronofsky's Black Swan by the designing duo of Rodarte. The input of the American film director combined with the highest attention to detail by Kate and Laura Mulleavy resulted in film costumes worthy of museum display.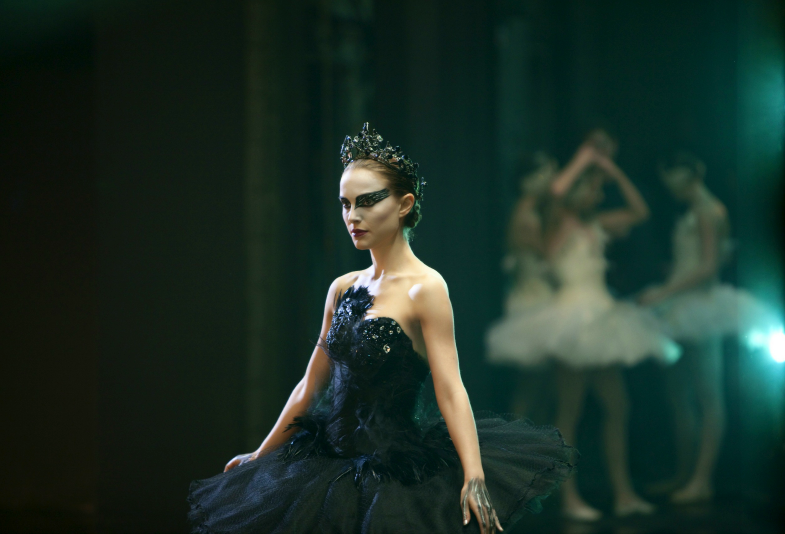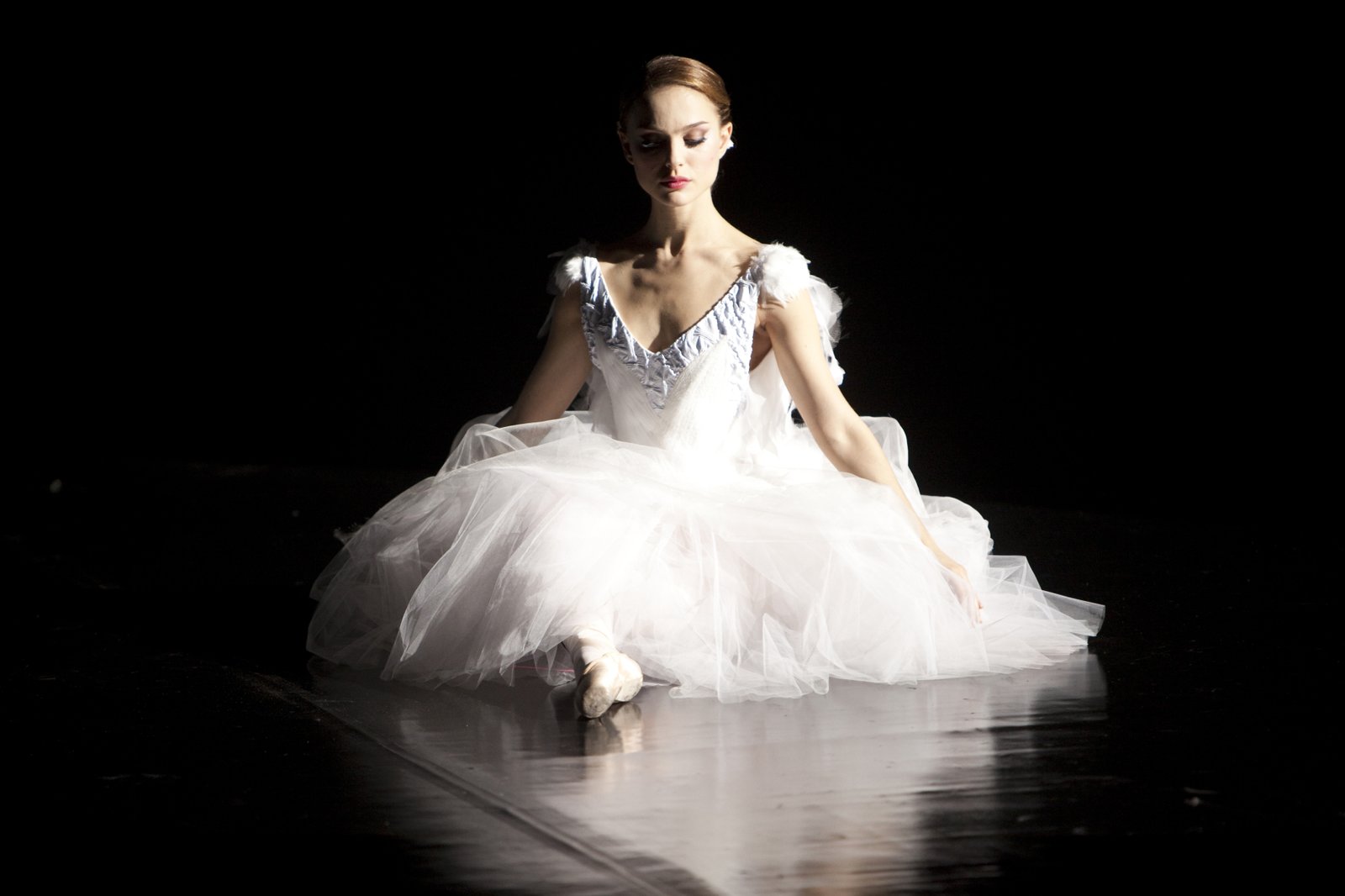 9. Piet Mondrian – Yves Saint Laurent (1965)
The fashion designer gets inspired by Piet Mondrian's paintings and transforms the creations of the Dutch artists into one of the most iconic fashion collections of Western fashion.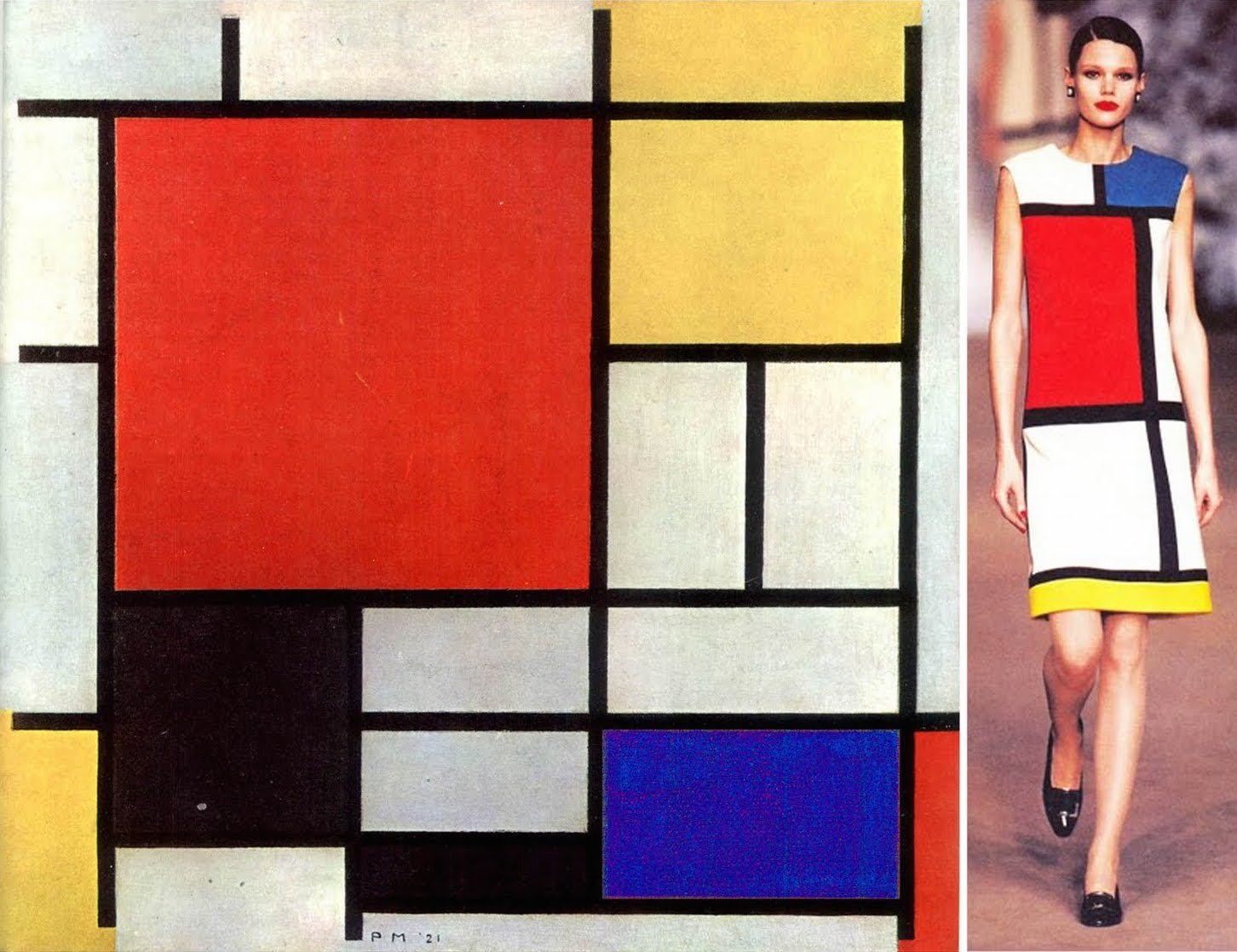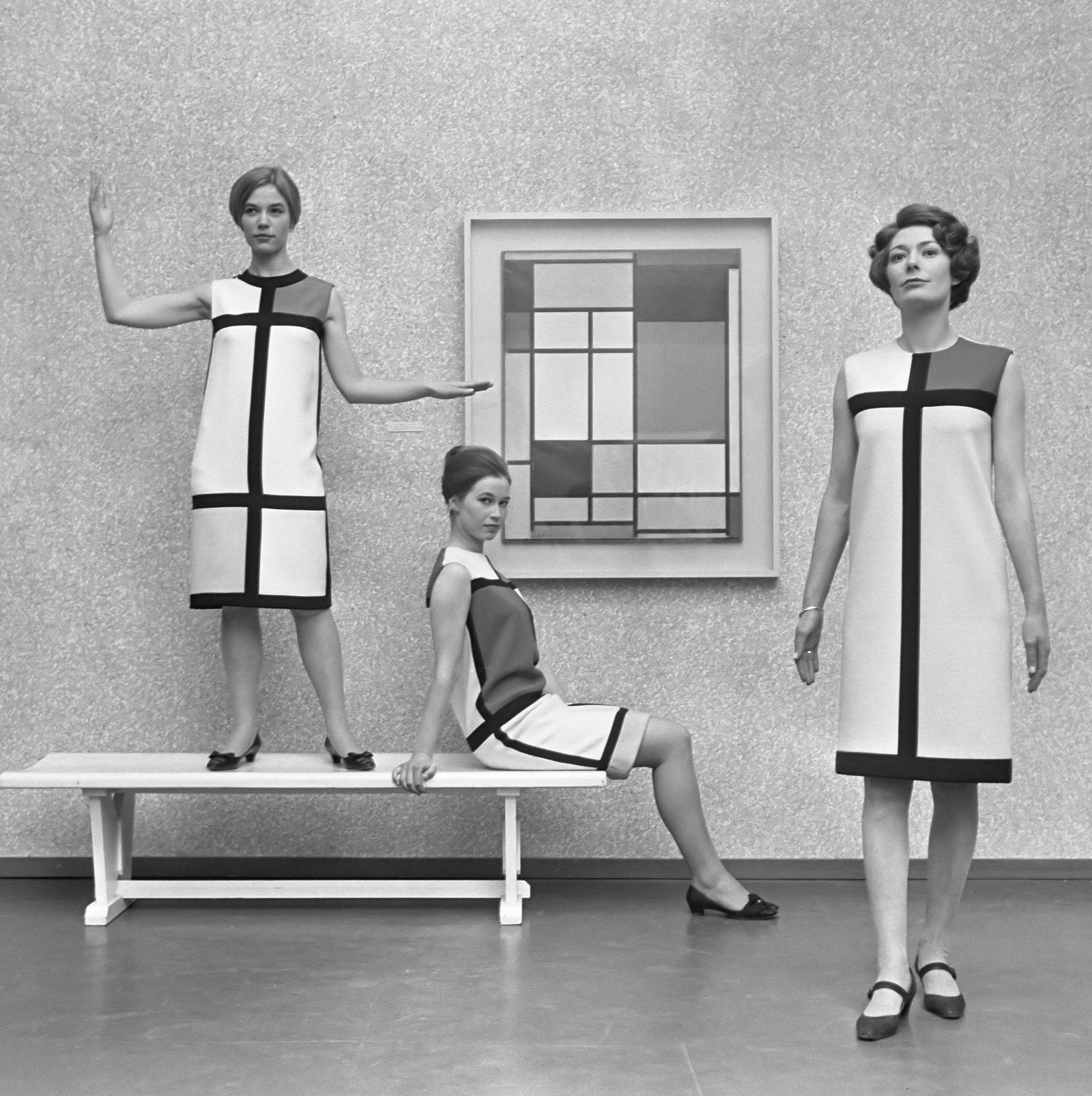 10. Matt Groening – Comme de Garçons (2011)
A collaboration between the popular and the unconventional, between Rei Kawakubo of Comme de Garçons with the animator of the Simpsons and Futurama. When fashion and art find common grounds in playfulness.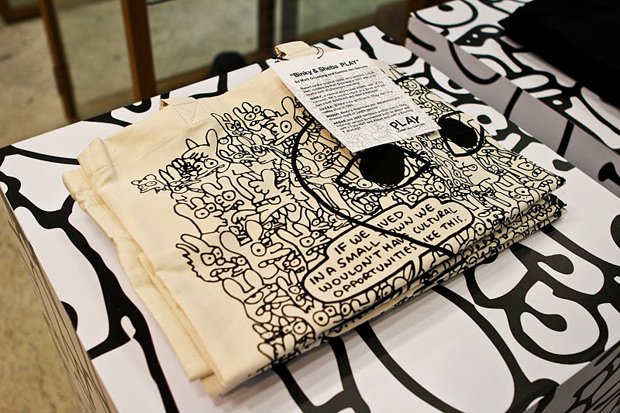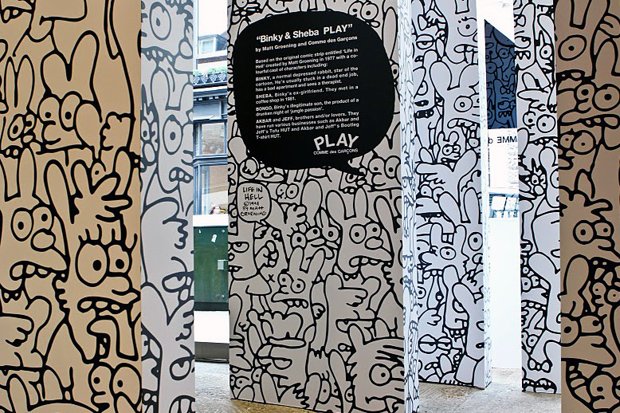 Can you pick a favourite?