Anna Randal for Art-Sheep
Audrey Hepburn is one of the biggest and brightest stars that have ever shined on Hollywood.
Born in Brussels, Belgium, on May 4, 1929, Audrey was interested in singing and dancing from a very early age. After spending her childhood in a boarding school in England, she moved to the Netherlands to study at the Arnhem Conservator. When the Nazis invaded the country, Hepburn reportedly helped the resistance movement by being a message-bearer.
When the war ended, Hepburn continued her studies, in both London and Amsterdam. The elegant and breathtaking actress made her debut in 1948 as a chorus girl in the musical High Button Shoes in London. More theatre and cinema appearances followed, until she had her big breakout moment with Roman Holiday in 1954, for which she received an Oscar.
Below you can see a selection of old photos of Audrey Hepburn.
via vintag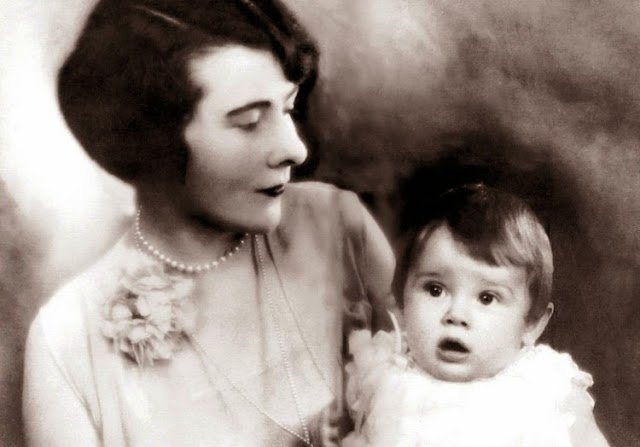 Ella Van Heemstra with her daughter Audrey Hepburn, 1929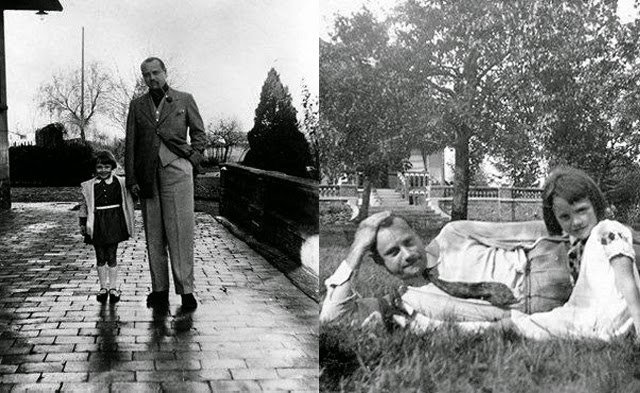 Audrey Hepburn with her father Joseph Victor Anthony Ruston, Linkebeek, Belgium, 1933 (left) and 1934 (right)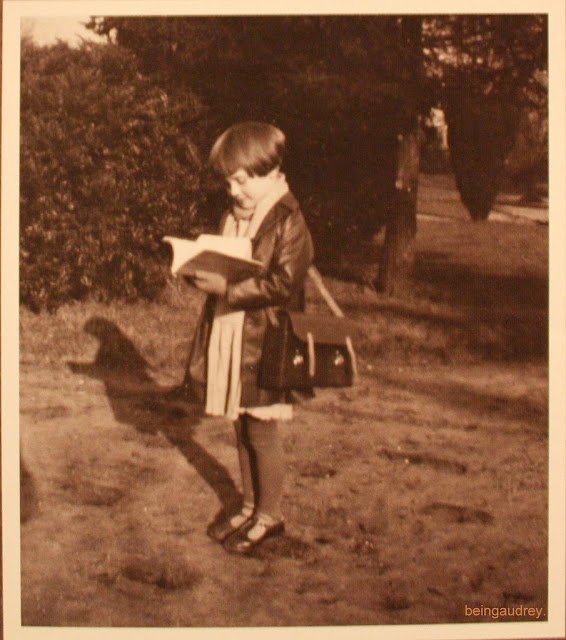 Audrey Hepburn, 5 years old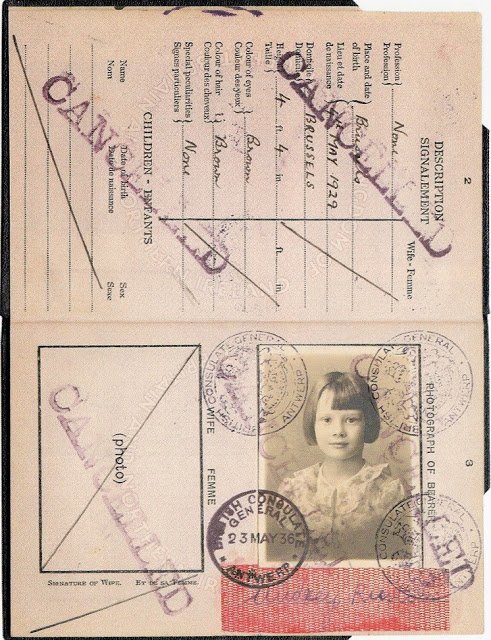 Audrey Hepburn's photograph on her first passport, 1936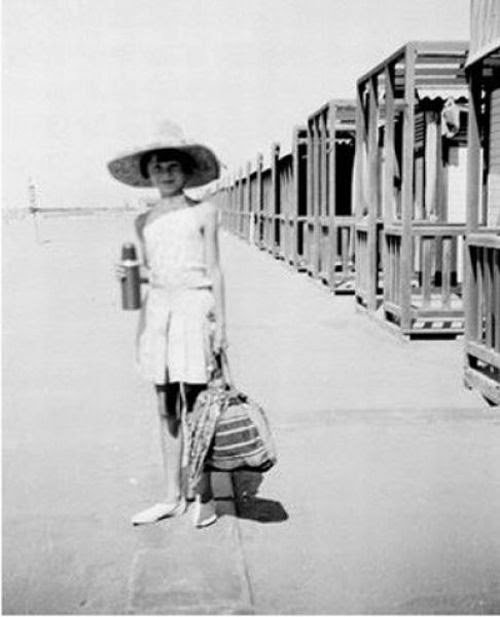 Audrey at the beach in 1937, 8 years old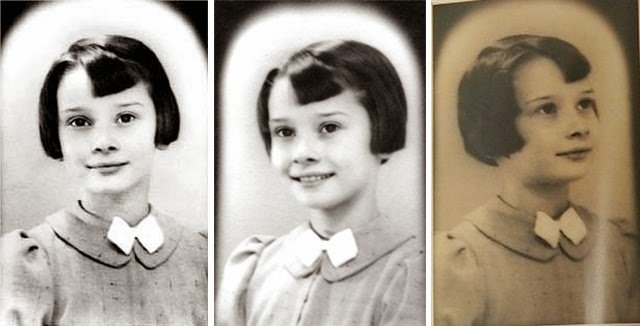 Audrey Hepburn, 1938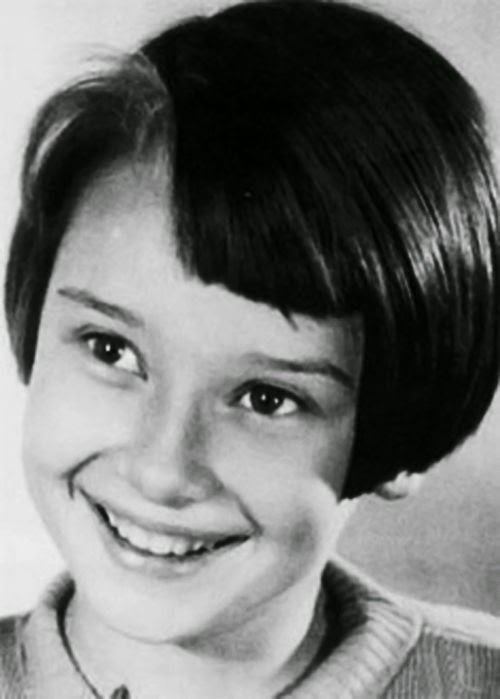 Audrey Hepburn, 1939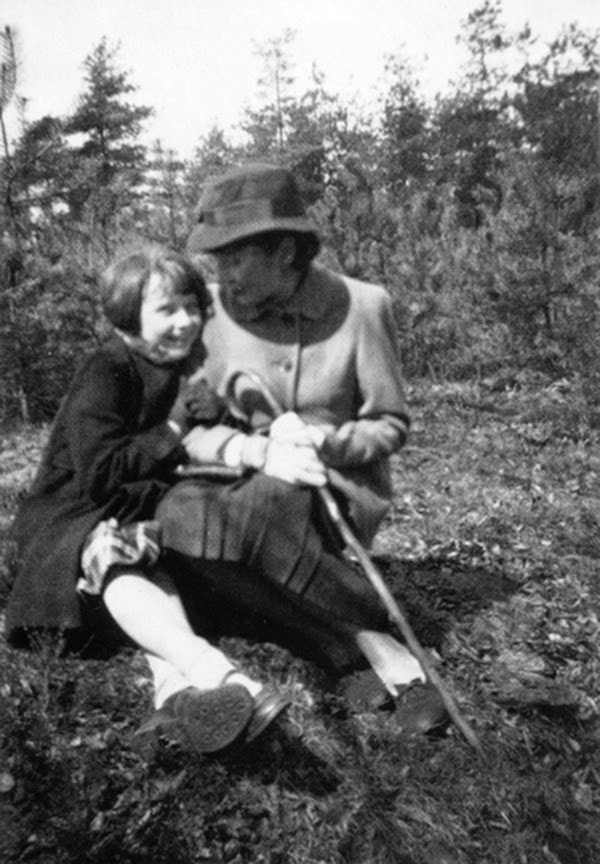 Audrey Hepburn with her mother in Arnhem, during the war, 1942
During the war Audrey performed in several benefit ballet performances to help the Dutch resistance, 1942
Audrey Hepburn at the age of 12, April 14, 1942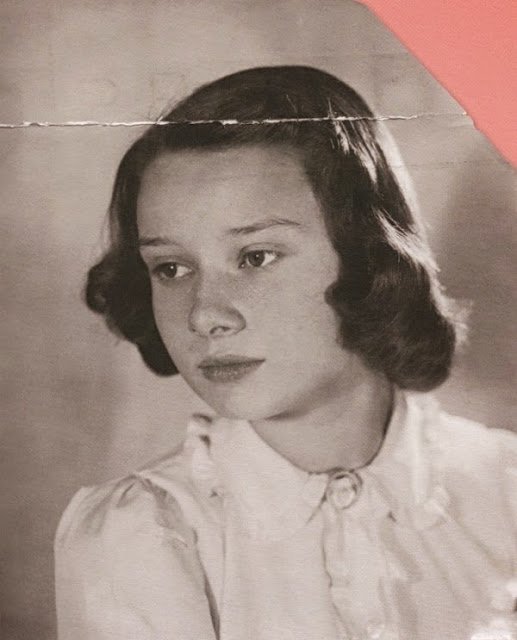 Audrey Hepburn, November 27, 1942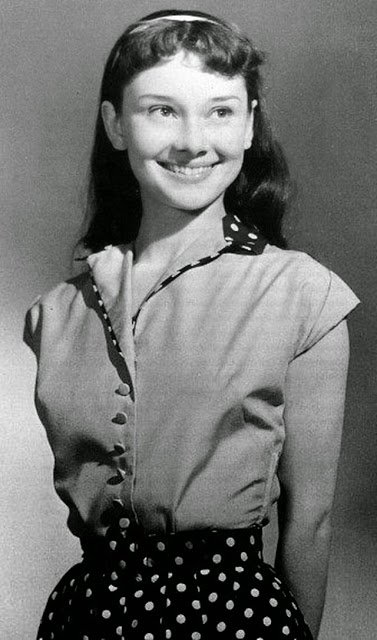 13 years old
Audrey Hepburn during a dance recital in Arnhem, Holland, 1944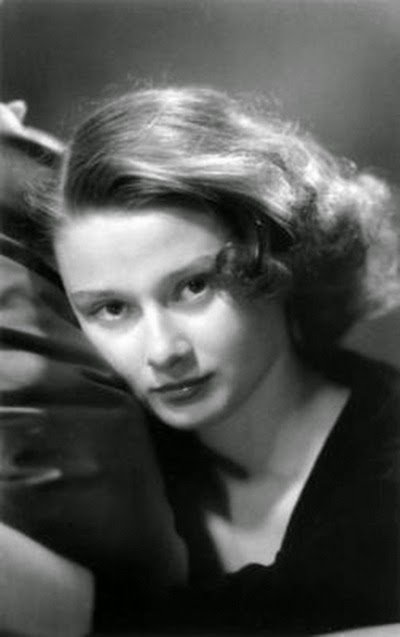 Audrey Hepburn, 1945. Photo by Godfried de Groot.
Audrey Hepburn in the ballet studio of Sonia Gaskell in Zomerdijkstraat, 1945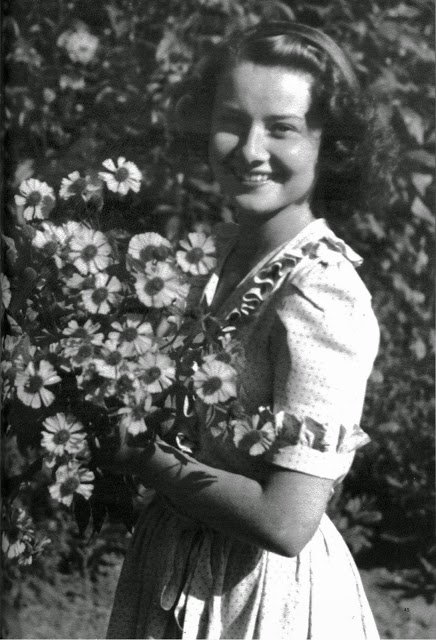 Audrey Hepburn after the liberation of Holland, 17 years old, 1946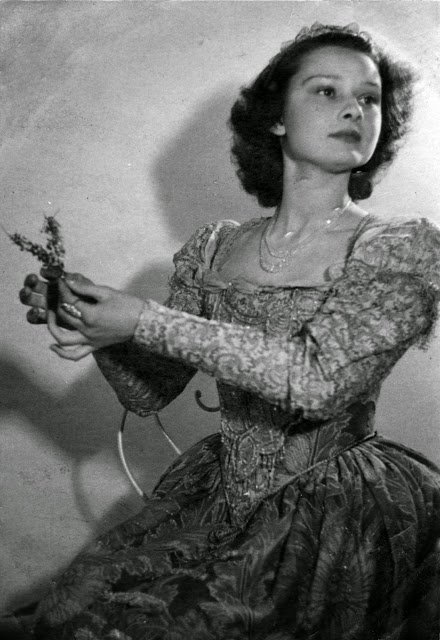 This photograph was taken by a Dutch photographer in Arnhem in 1946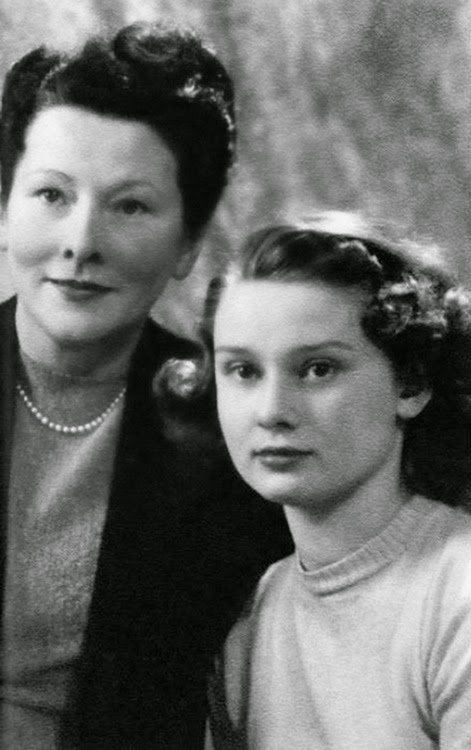 Audrey Hepburn and her mother, Baroness Ella Van Heemstra, 1946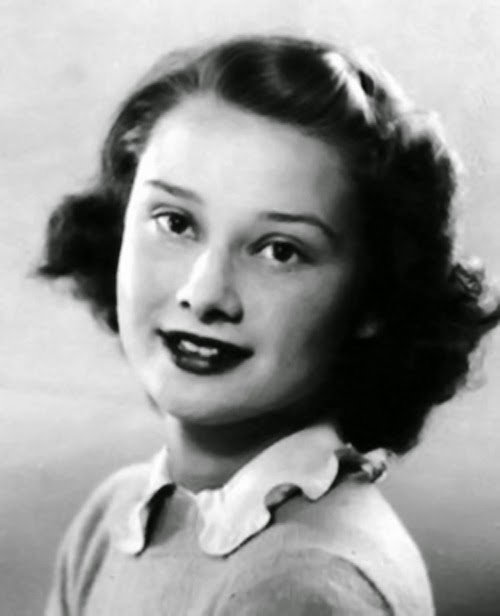 Audrey Hepburn's photograph from her British passport, 1946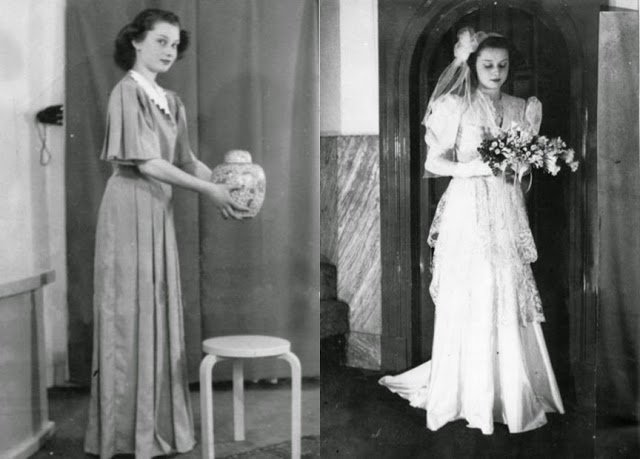 Rare modeling pictures of Audrey Hepburn in 1946
Audrey Hepburn during auditions for High Button Shoes, London, 1948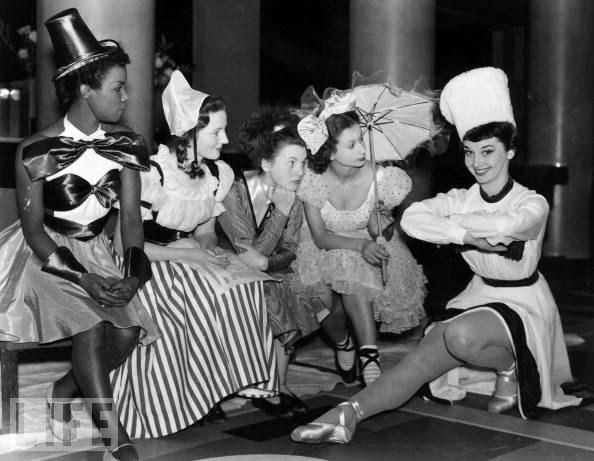 A Christmas Party, 1949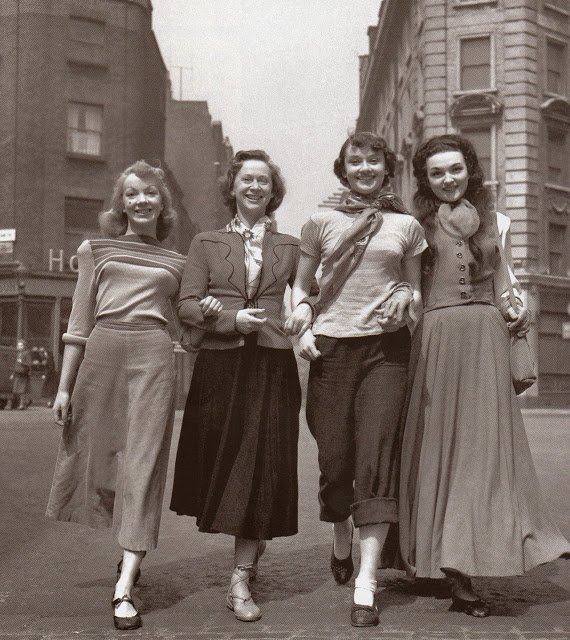 The girl members of the cast arrive at the Cambridge Theatre rehearsal of Sauce Tartare, 1949
Left to right: Aud Johannsen, Nina Tarakanova, Audrey Hepburn and Marlana
Chorus girls Audrey Hepburn, Aud Johanssen, and Enid Smeedon from the show Sauce Tartare on the roof of the Cambridge Theatre in London. June 28, 1949