Julia Horeftari for Art-Sheep
Images and video courtesy of Elisabetta Rosso
Greetings, my brave reader.
Vercelli-based Nikon School Travel master photographer Elisabetta Rosso takes us on a magic trip over the beautiful lands of Iceland. This is some aerial landscape photography like you've never seen before. Rosso flies over the Icelandic waterfalls and all the way up to the icebergs of the glacial lagoons. After a long pursuit of the right weather condition to fly all along the Icelandic ring with her team's Defender, they took off to record in total 32 hours of flying.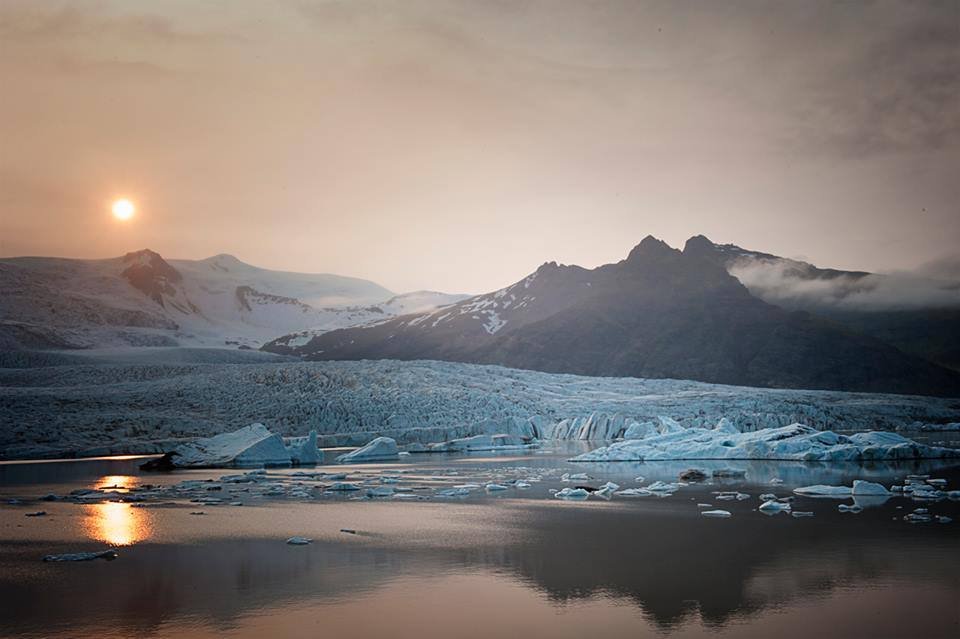 Watch the video below and let your senses be mesmerized, my brave reader, by the magnificence of the Icelandic landscapes.
In order of appearance you can fly on: Reykjavík, Hallgrímskirkja, Thingvellir, Seljalandsfoss, Skógafoss, Foss a Sidu, Dettifoss, Vík í Mýrdal, Thakgil (Þakgil), Vatnajökull , Kirkjubæjarklaustur (Klaustur), Svartifoss (Skaftafell National Park), Borðeyri, Jökulsárlón, Fjallsárlón, Heinabergslón, Ásbyrgi Canyon, Namafjall (Mývatn), Sólheimasandur (DC-3), Off road to Askja, Askja, Rivers's ford, Pseudo crater in the volcanic area of Lake Myvatn, Reykjavík.