Valuska
Anna Randal for Art-Sheep
Mathias de Lattre melts our hearts with his photographs, his models and their stories.
Three years ago, the photographer first found out  that some greyhounds were rescued by volunteers in South Europe. These animals suffered horrible tortures in the hands of their masters, as a result to their lack of performance during the hunting season.
The photographer mentions that unfortunately not all the dogs survived the hunting season. After their job was done and their masters found them "unfit for work", they would either put them down or abandon them.Those who survived the abuse, during and after the hunting season, were adopted and thankfully have recovered from it. After witnessing these dogs suffer and die, he later decided to photograph the glorious survivors and their new lives. Instead of taking photos of starving and murdered dogs, Mathias de Lattre chose to share this beautiful series of dog-portraits in their new homes, as a tribute to all the dogs that have suffered abuse.
via bp
Venda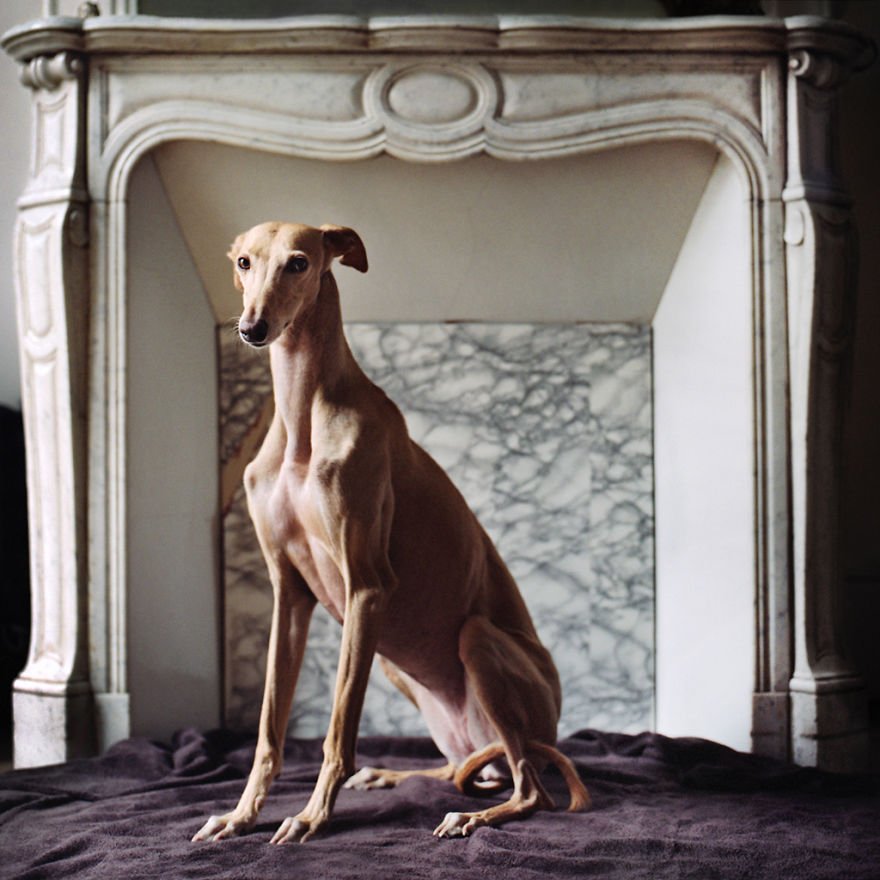 Aitch
Doug
Flamme and Linda
Gazhal
Harry and Milka
Kyra
Lili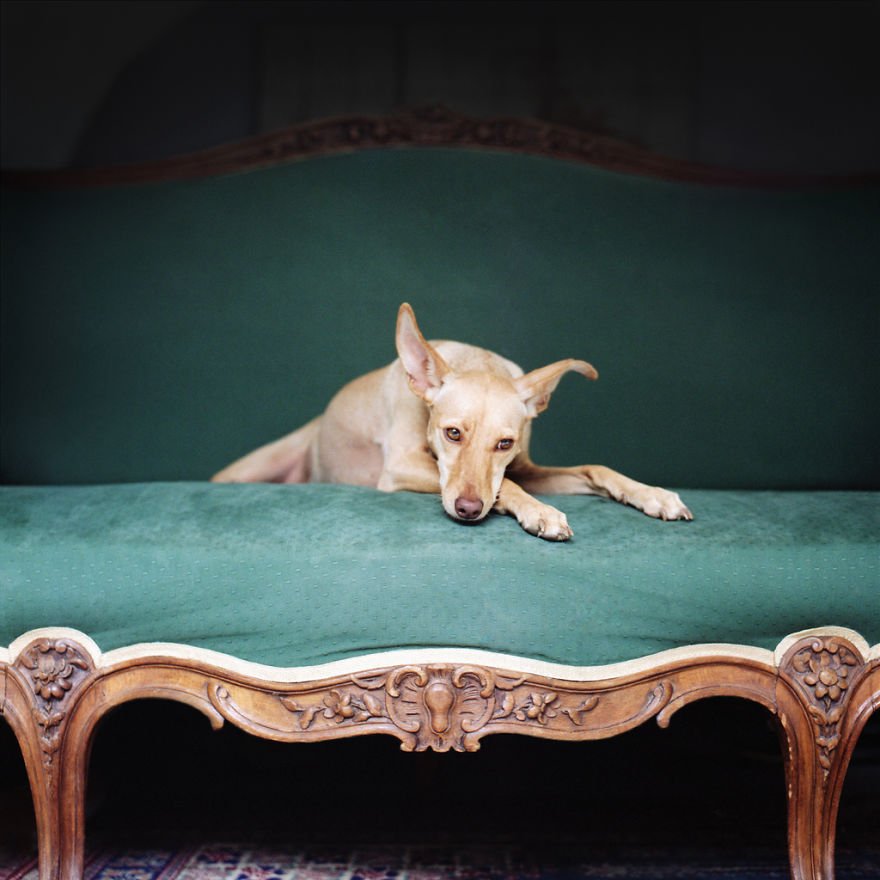 Lola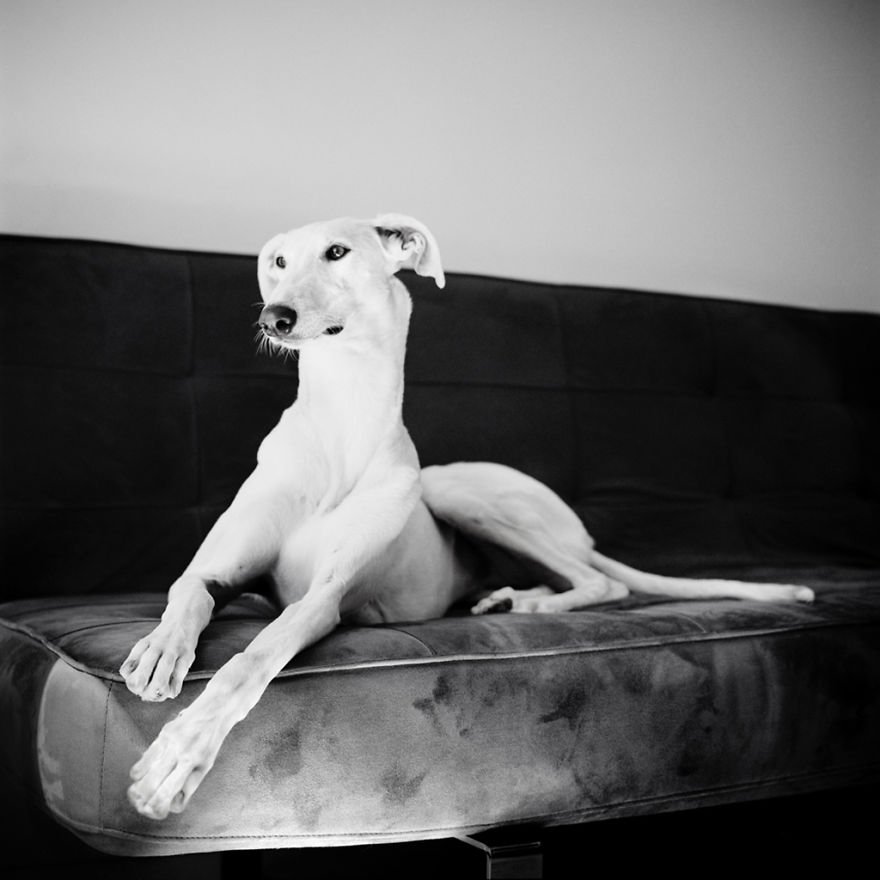 Milo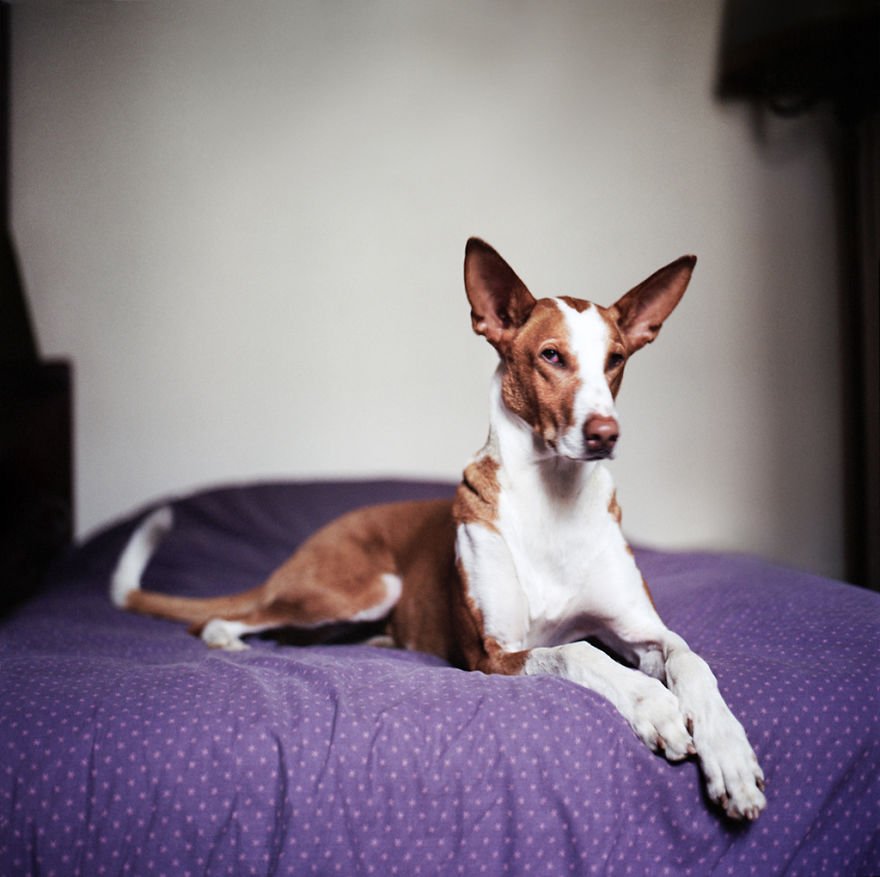 Reina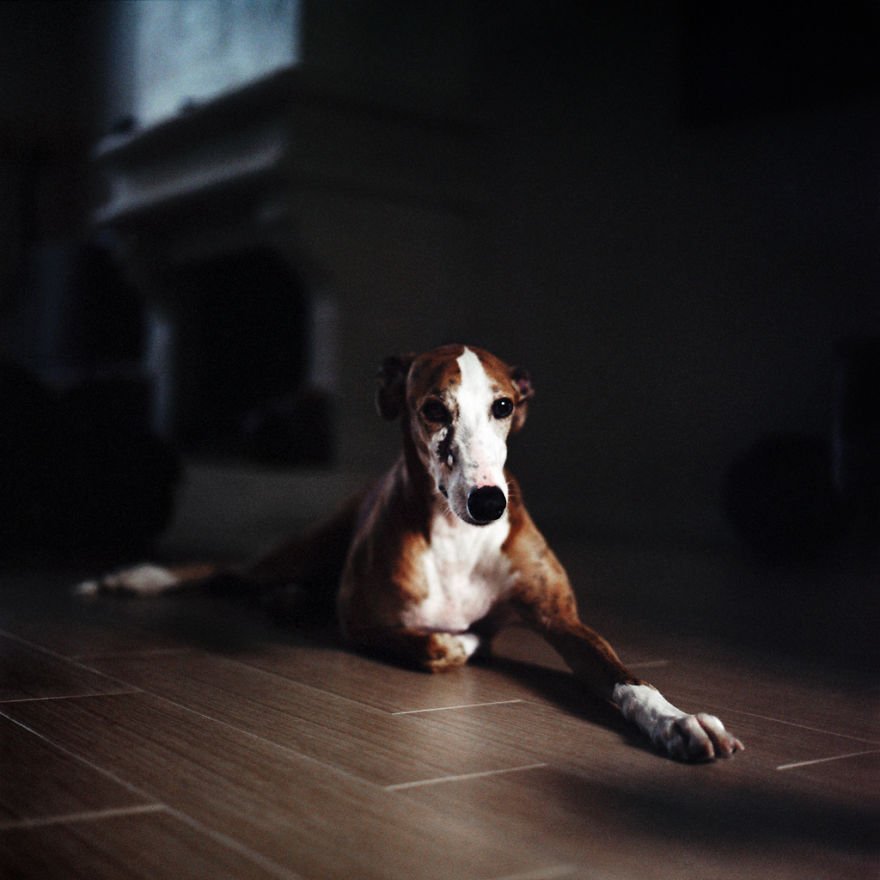 Armani