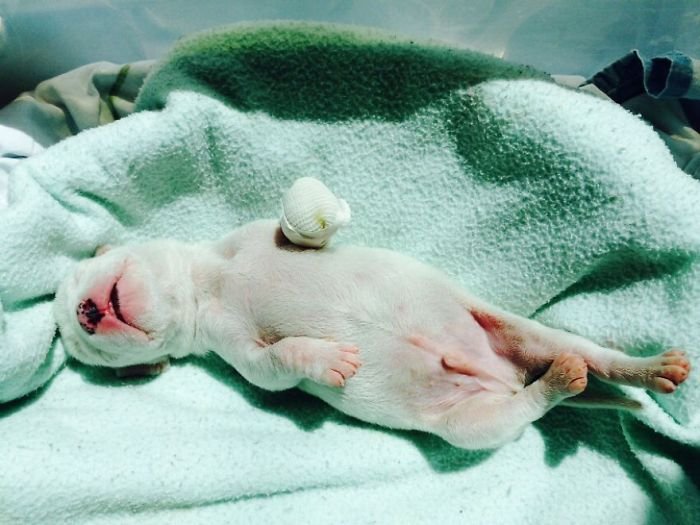 by Margot Pierce
Meet Nicolas, a 3-legged puppy with the most touching story ever: Nicolas met his current owner when he was just a week old and the smallest of his 8 pitbull siblings. His mom ate 3 of them and while she was in the process of eating him too, his now owner, aleovir, managed to rescue and take care of him.
The most touching part of the story, though, is that aleovir's cats kind of "adopted" Nicolas as the proud owner has shared lovely pictures of them hugging the puppy and sleeping with him in order to protect him!
"He was super tiny and without his mum to care for him and with his injury he didn't have a good prognosis. But after days of 24/7 care with lots of help from my cats and my other 5 dogs he turned into a lovely dog. So I wanted to show a bit of our journey," the animals' owner explains.
Adorable!