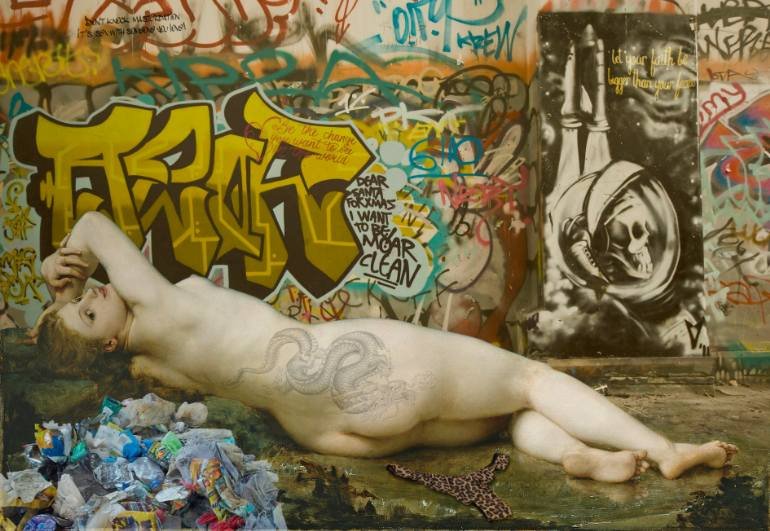 Agape Charmani for Art-Sheep
Marco Battaglini's work can be described as a fresh rendition of classic -extremely classic, works of art.
For the artist, Venus is a teenage girl living in the 2010s, whose boyfriend is a talented street artist. Overcoming the year gap and cultural differences, Battaglini combines images from Renaissance paintings with current forms of art like graffiti and tattoo. The ideal women and models of pure beauty, here become the girls with the fancy lingerie and provoking tattoos.
With titles like "Viva La Masturbation" and "Victoria's Secret" Battaglini seems to be provoking the viewers of today, the way the showed nude body used to shock its conservative viewers. These pop images of gods and personified symbols, interacting inside urban environments, draw the attention of the viewer, who becomes involved in a constant process of exploring  whether what he sees is preexisted or created by the artist.