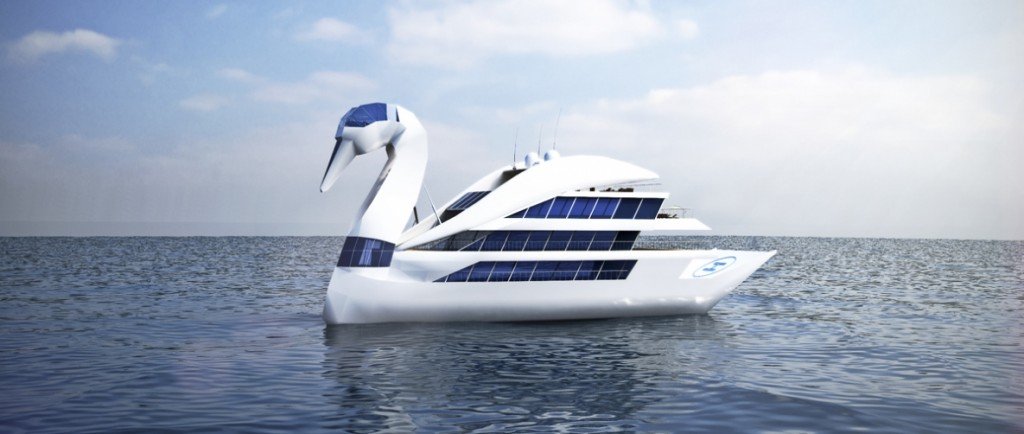 Jonathan Stone for Art-Sheep
Yachts are luxurious, fancy and expensive means of transportation used mostly by extremely rich people. And while these people enjoy spending time inside these beautiful private cruise ships, we get to enjoy their outsides. And since this is the only thing we get to enjoy, business man, architect, charity supporter and space patron Vasily Klyukin is giving us the chance to enjoy it even more.
Designing modern, futuristic yachts, Klyukin believes that each person -who can afford one, should have a unique one. From a Mondrian to a Manhattan skyline, the architect has created a series of spectacular individualized floating vehicles. "Even if you would build the largest yacht in the world, there always is the sea lover who is richer than you, and he would beat your record to have the biggest one. But he would be a champion only for a certain period of time. A couple of years more and the garland will float away on the new boat, bigger than the previous ones. I'm not captivated with such a competition. I do not want to compete at all. I just want a special yacht: one of a kind. I do not want its beauty to float away from me when somebody will build its copy," he says.