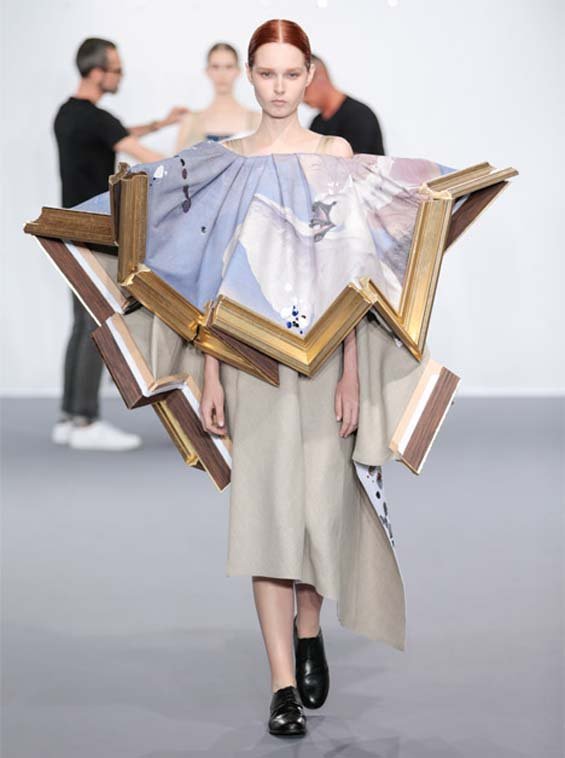 Holly Williams for Art-Sheep
For many, art is fashion and vice versa. In the case of Viktor & Rolf's Fall 2015 couture show at the Palais de Tokyo in Paris, however, this is true in a very literal sense. In their "Wearable Art" collection, the fashion duo paid homage to the power and genius of art as an inspiration and a driving force for designers' creativity in a very innovative way. Over simple denim aprons, their models were clothed in human-size canvases, worn sometimes as dresses, others like skirts or coats, featuring paintings inspired by Dutch artist Jan Asselijn.
The designers participated in the show, themselves, by undressing some of the models to display their creations on the walls, as actual framed works of art. The duo strove not only to express the strong connection between art and fashion through their designs, but also by turning their fashion show into an art performance. One of the pieces has already been acquired by art collector Han Nefkens and is going to be donated to the  Dutch Museum Boijmans Van Beuningen.
via beautiful/decay