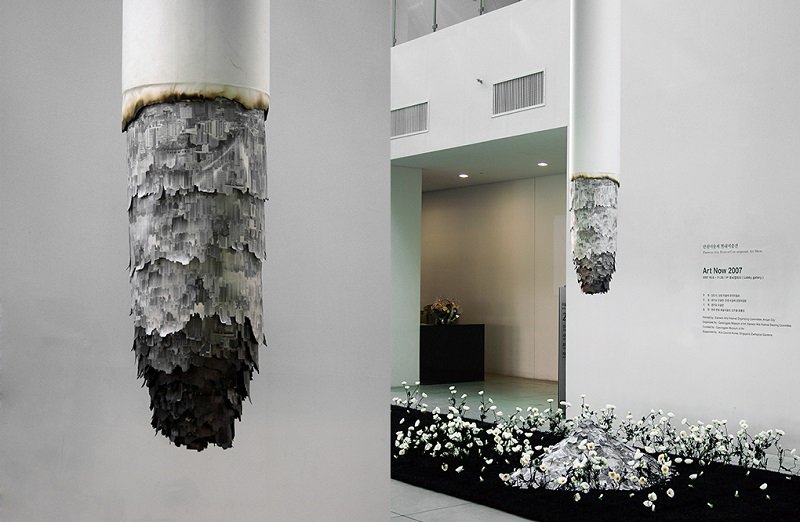 Agape Charmani for Art-Sheep
Yang Yongliang is a Chinese painter, graphic designer and digital artist, and an emerging voice in Shanghai's art scene.
In his installtion, "Cigarette Ash Landscape", Yongliang discusses the controversial subject of smoking. Tobacco and cigarettes have been two of the most multi-advertised products, while their production is a multi-million business. Apart from advertising that has glamorized and prettified smoking, artists like Sarah Lucas, often comment on this habit and its culture.
Here, Yongliang creates an installation out of photographs of cityscapes, with his creativity and skills shown to their fullest. The artist collaged these images, to create the illusion of a cigarette that is slowly burning out. The installation completes with the "ash" at its end falling under the gigantic cigarette, amid beautiful, scattered flowers.