Agape Charmani for Art-Sheep
Steven Quinn is an Irish artist based in London. His work is a mixture of the old with the contemporary, with the artist exploring the artistic boundaries between his passion for photography and his obsession with collage.
A serious image collector, Quinn includes various forms of pictures in his work. Whether they're created, edited or photographed, Quinn's unique artistic view, denatures them in a way that gives their final result the illusion of an original material authenticity.
In his series Clown Face, the artist creates new, more cheerful characters, for old actors and actresses. Using found images of old Hollywood's stars, he stencils clown makeup over their faces, with spray paint. The result is a funny -yet a bit creepy, series of images where the subjects of show-business become the objects of it.
These works are paste-ups that cover the walls Brick Lane. The once glamorous and posh photos of these stars are now transformed into deconstructed, temporary posters pasted up on street walls. This juxtaposition creates the ideal space for this series to exist, connect with its viewers and work in.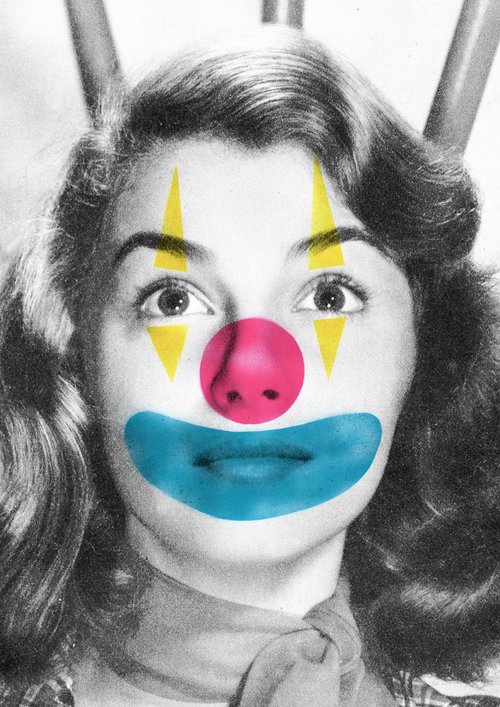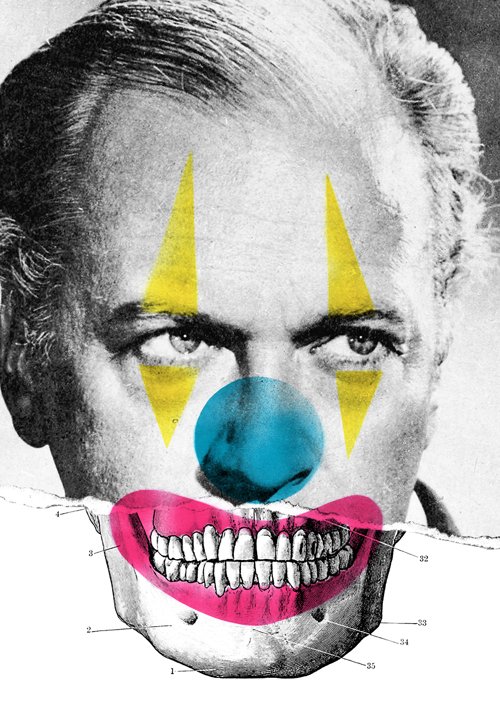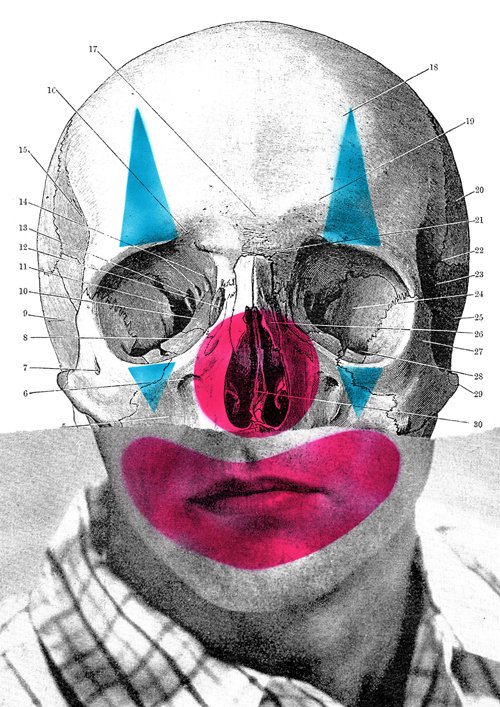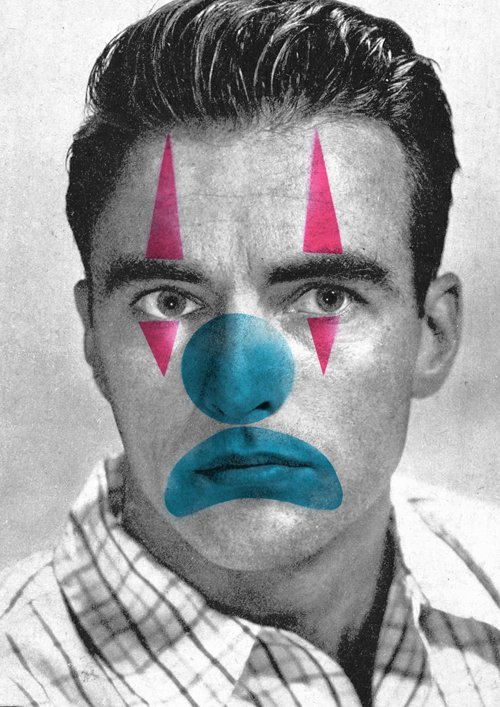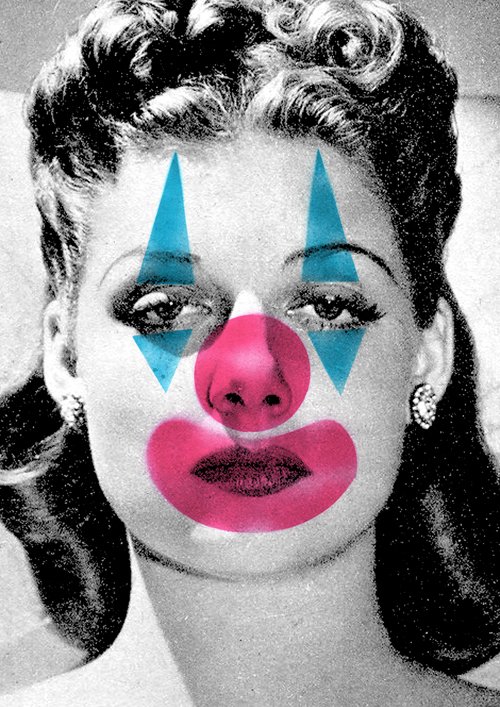 Brick Lane walls