Bruce Louis for Art-Sheep
Toronto-based artist Steve McDonald is for his extremely elaborate aerial illustrations of cities, villages and rural areas. These illustrations served as the inspiration behind his first colouring book, "Fantastic Cities", which is a one-of-a-kind creation blending aerial views of real cities and mandalas of an architectural nature that have a kaleidoscope-like character. Some of the cities featured in this book are Istanbul and Amsterdam, with finely detailed settings of New York, Tokyo, London, Paris and many more.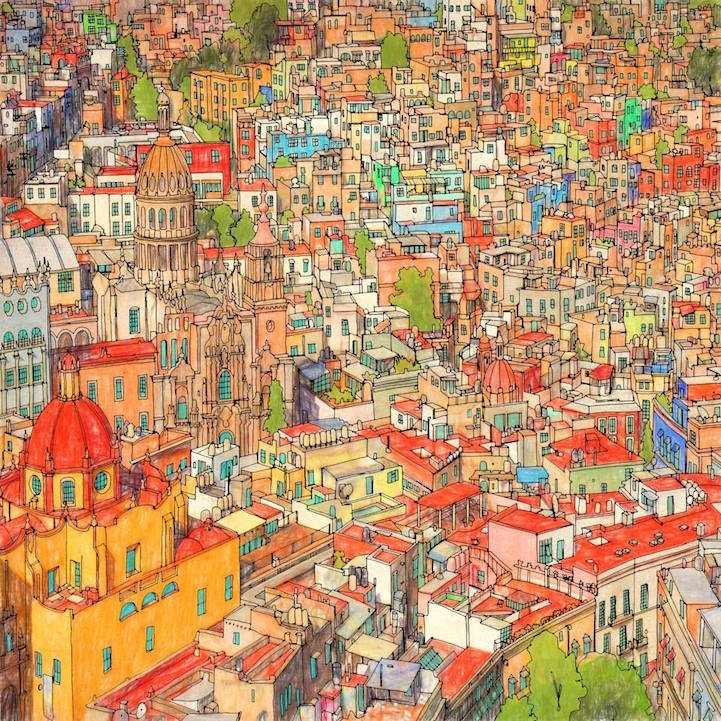 McDonald's "Fantastic Cities" is part of the adult colouring book trends -I got one myself from Tiger for 3 quid- that offers the chance to "grown-ups" to release their creativity by doing something they loved doing as a child. There are almost 60 different scenes in McDonald's book, which can provide for a meditative experience and come to the aid of stressed-out people who need something to unwind and relax after a long, hard day. It's a also a nice opportunity for parents and children to sit down and create together and bond.
"Fantastic Cities" is available for pre-order and will become available for purchase on July 7, 2015.
via chroniclebooks