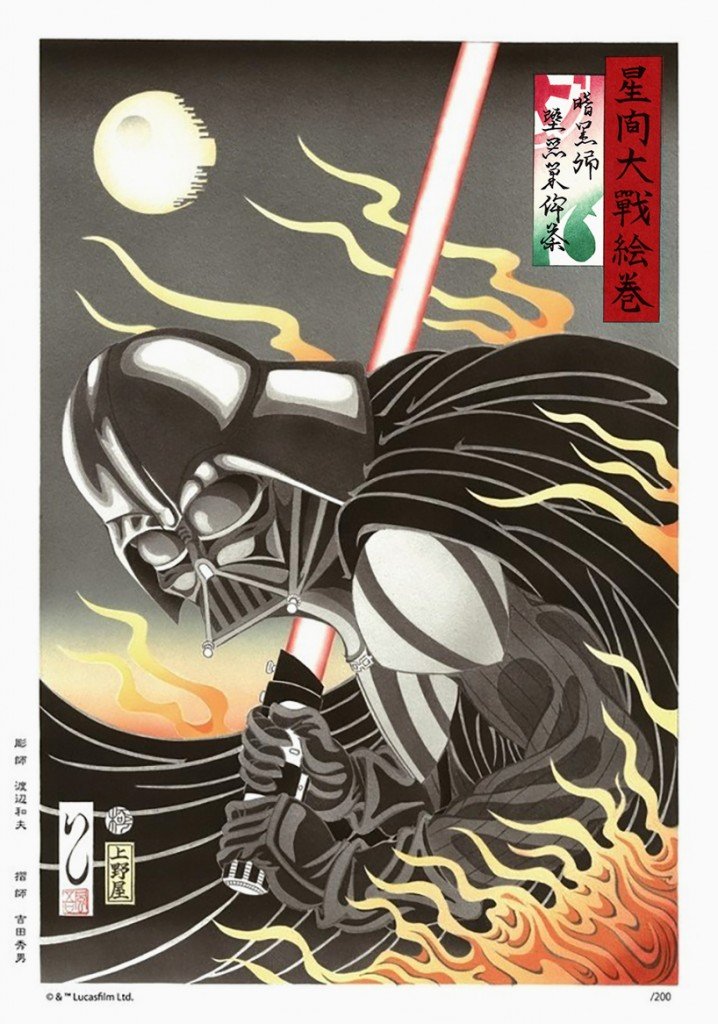 Holly Williams for Art-Sheep
Ukiyo-e the traditional Japanese art of woodblock printing and painting was popular in the island during the period between the 17th and 19th century, usually depicting classical themes, such as landscapes, scenes from legends and history, as well as nature or animals and other cultural elements of Japan.
However, in the 'rhythm force' project the classical Japanese art form is re-invented with themes taken from a modern classic like Star Wars, presenting a traditional practice with an interesting contemporary spin. Introduced on Japanese crowdfunding site Makuake, the series feature popular Star Wars characters in epic scenes depicted in the classical Japanese woodblock print style, with different artists responsible for hand-carving the blocks and  printing the finalized work on paper in a limited number of copies.
via designboom