Melissa Faithful for Art-Sheep
"Closed Contact" is a collaboration between painter Jenny Saville and fashion photographer/filmmaker Glen Luchford. A series of works that explores the naked female body and the stereotyped perceptions of its beauty.
This series could be perceived as the outcast of the hybrids of art and fashion, as its unique aesthetic and unusual subject create a powerful and captivating result that draws the viewer's attention. The figure depicted on the works is Saville, who is known for her self-portrait works. This is the first collaboration work for Saville, as the artist usually works on her self portraits using a mirror.
Saville was inspired by plastic surgery and how it is related to beauty and its ability to create it. The way she distorts her body could be parallel to the flesh that is being cut during a cosmetic procedure like liposuction. The questions the duo seems to ask is, can a body become beautiful? And if yes do we have to make it unrecognizable first, in order to make it accepted?
This series is a beautiful and striking example of Saville and Luchford's creativity. Saville's deformed, sore-looking figure make us wonder whether beauty it's really worth the pain and suffering a person needs to undergo. These works create a feeling of unease and stand as the perfect analogy of the physical and mental state a person that decides to get a cosmetic surgery is under.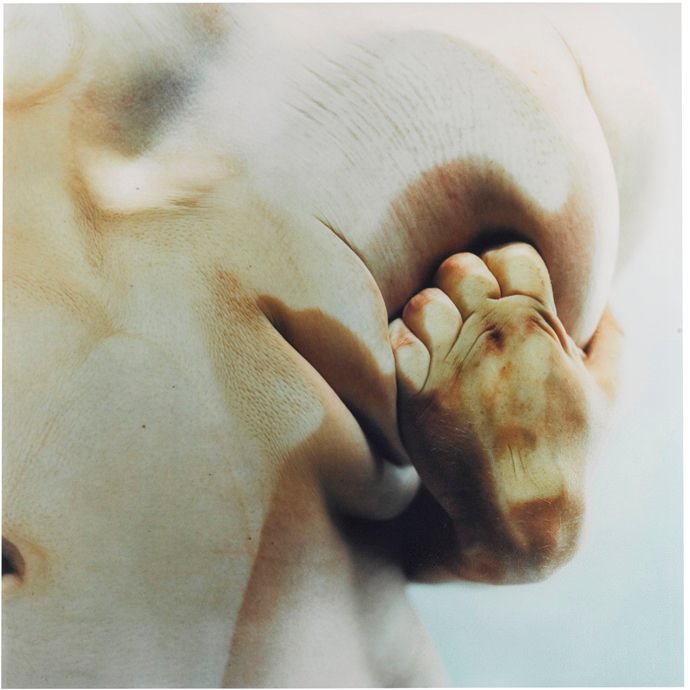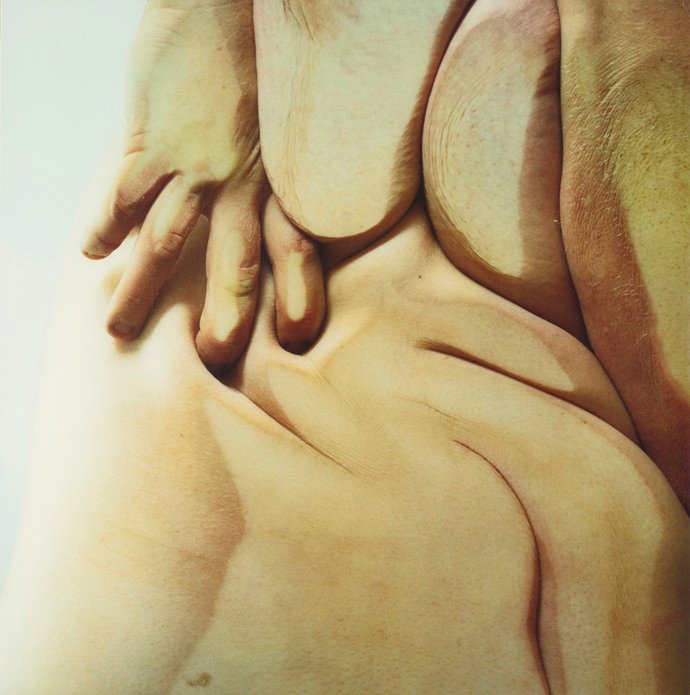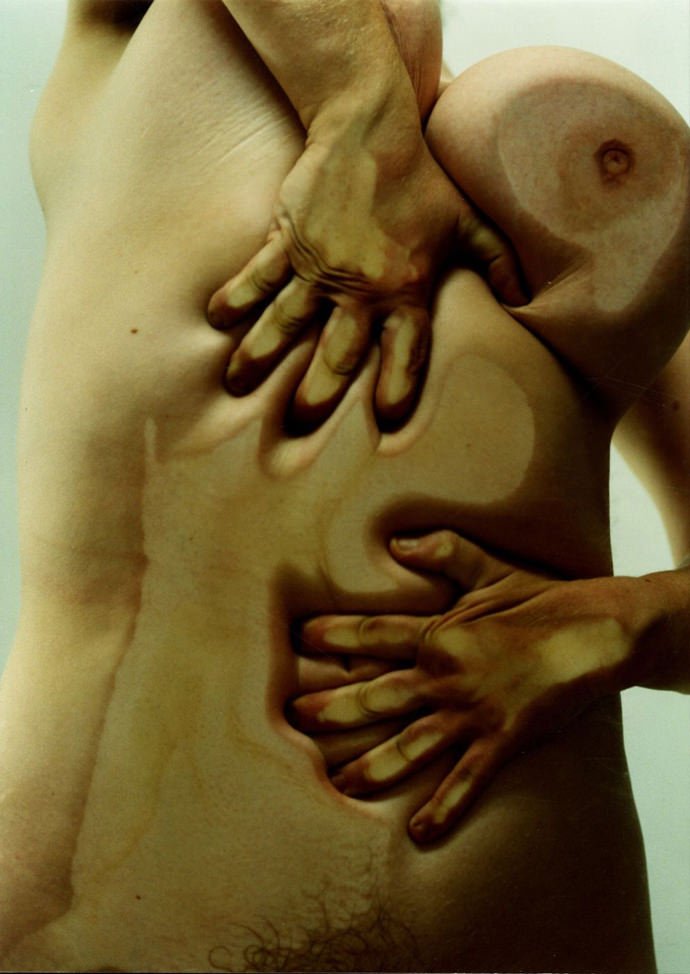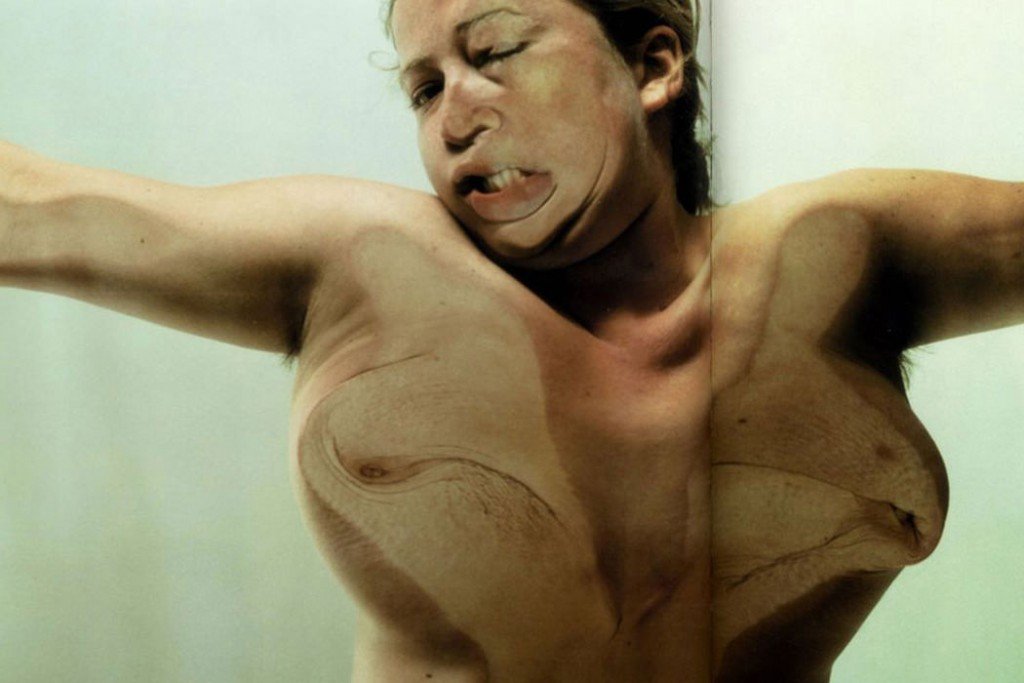 CORRECTION: The works are color photographic prints mounted in Plexiglas