Warning: This post contains a lot of full frontal nudity. It is very NSFW.
A budding photographer who'd recently moved to New York snapped intimate photographs of her lover, nude and relaxing in her Upper West Side apartment. If you're Paige Powell, this story is made ever more interesting thanks to the fact that her lover happened to be one of the most iconic artists of the last century — Mr. Jean-Michel Basquiat.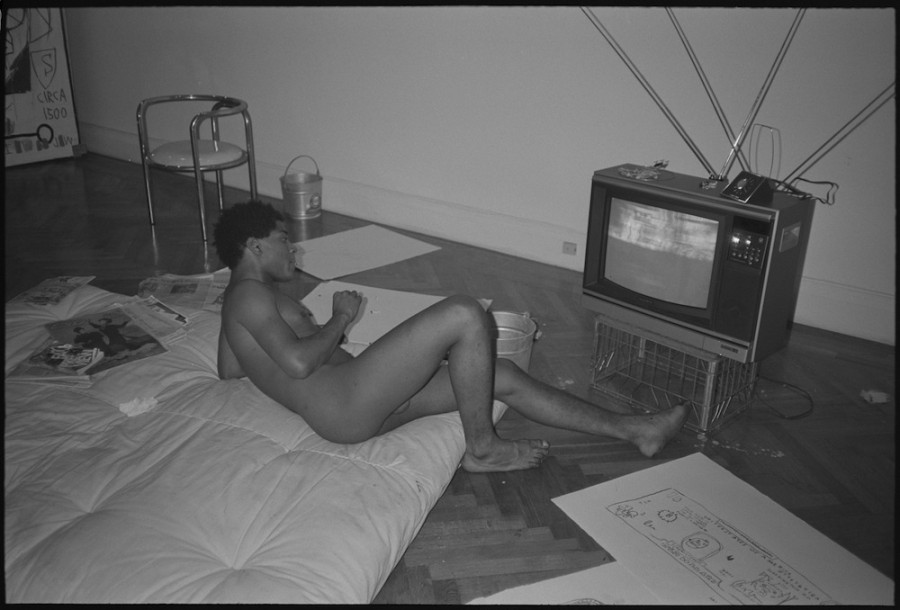 Powell revisits her personal photography archive in an ongoing exhibition in New York City, sharing a treasure trove of Basquiat imagery with a gallery audience for the first time. The black-and-white, 35mm photos capture the famously meteoric artist at his most relaxed — reclining on a futon, smoking, doodling and watching cartoons. The exhibition, entitled "Jean-Michel Basquiat, Reclining Nude," captures a key figure from New York's transformative art scene in his natural state, while subverting the art historical tradition of the reclining nude from a female muse to a male artist.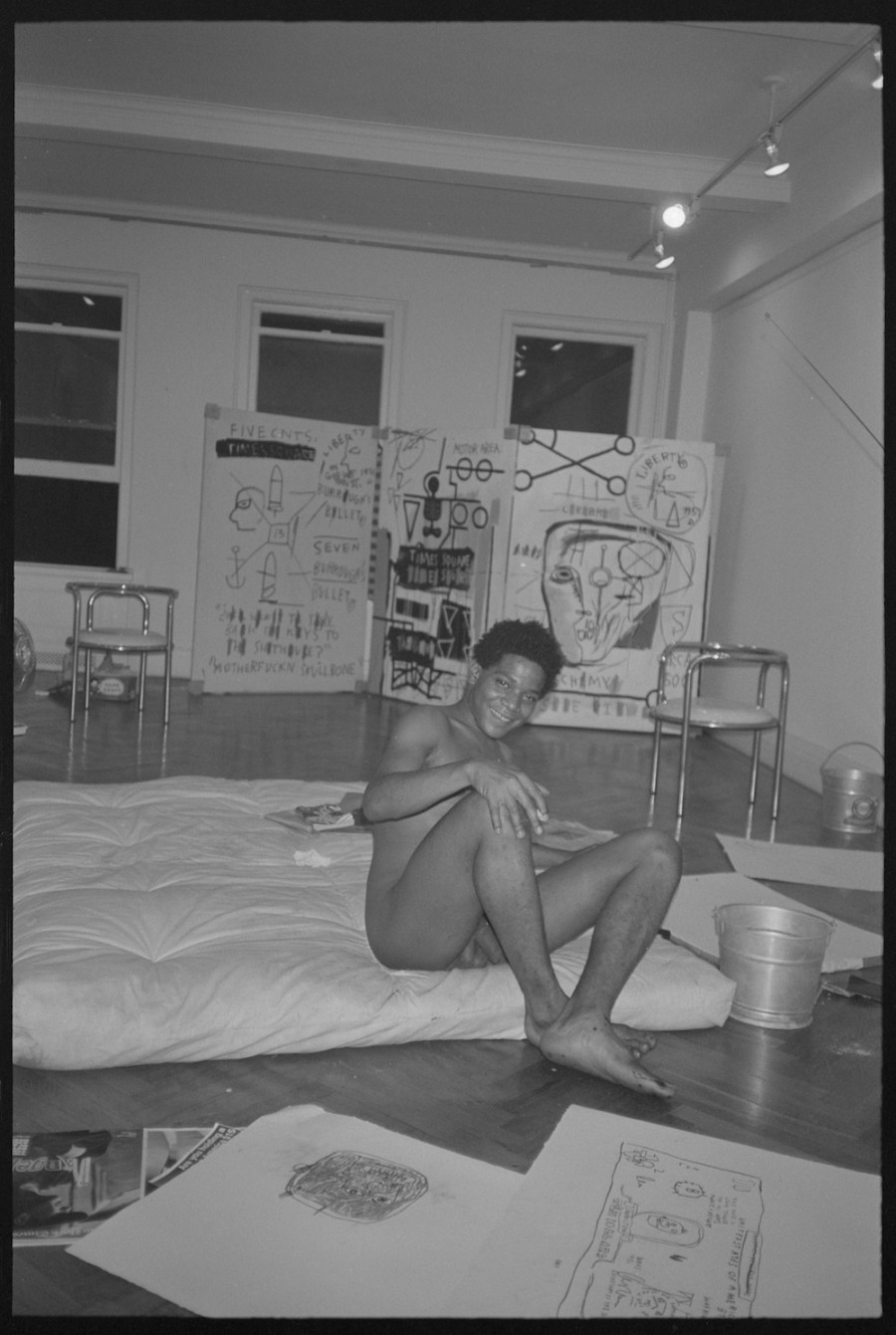 "Paige Powell moved to New York City from Portland, Oregon in 1980 with the intent of working for Interview Magazine or Woody Allen. A few weeks after she arrived, she landed both jobs," states Suzanne Geiss Gallery. Working for Interview, Powell quickly became chummy with a certain fellow named Andy Warhol, who, in 1983, introduced her to Jean-Michel.
The two had their first date on August 9, 1983. Warhol even recorded the momentous event in his calendar, according to AnOther Magazine. "They went out to Brooklyn to a black neighbourhood and went to a White Castle and had eight hamburgers and then two people came in with big sticks and they thought they were going to kill them," he mused. Whether or not Warhol's account of the budding romance is accurate remains uncertain, but it's surely a 1980s art world memory we're happy to spend way too long imagining.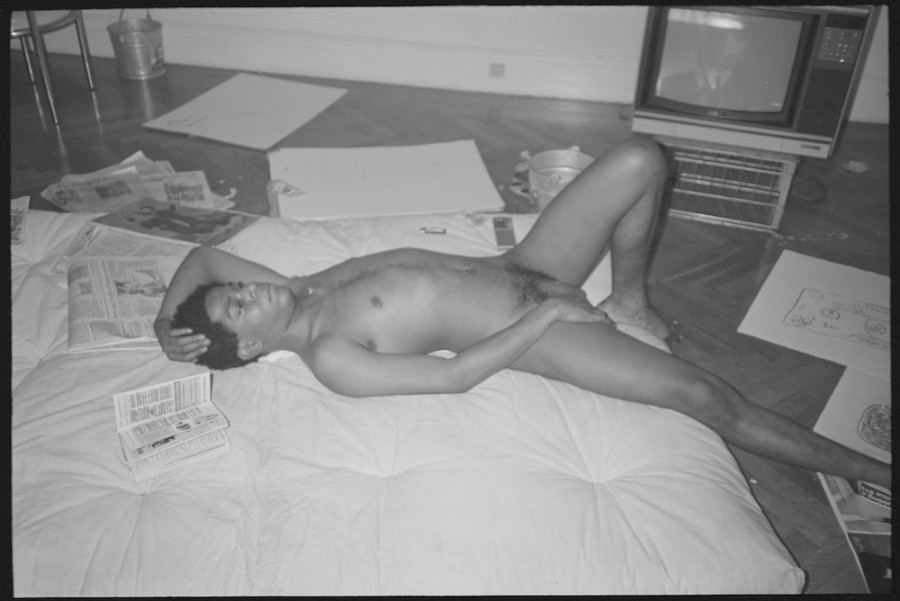 "The photographs provide an intimate look into our private lives while we were together in the early 1980s. They are at once vulnerable and trusting images of our love and the daily life of Jean-Michel Basquiat," Powell told ArtDaily.
The candid and decidedly NFSW shots of young Basquiat, taken only five years before his death, give fans of the Haitian-American graffiti master a chance to peek into his life behind closed doors. See the photos yourself in the exhibition "Jean-Michel Basquiat, Reclining Nude," showing at The Suzanne Geiss Company until February 22, 2014.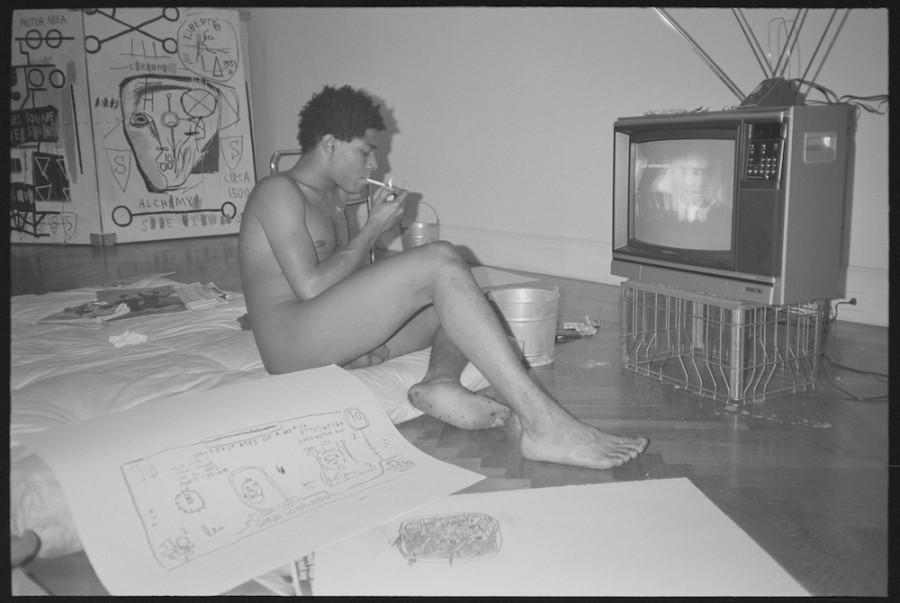 via:huffingtonpost.com