When quality outmatches commerciality and Wes Anderson comes into the game.
Text: Iliana Deligiorgi
Back in 2013, Wes Anderson wrote and directed two short films for Prada and Castello Cavalcanti with Jason Schwartzman and Glada Colagrande is a must-see. Shot at Cinecittà in Rome, Italy the film travels back in time, back in Italy during the '50s, presenting the story of Castello Cavalcanti, who visits his ancestral homeland after a series of unexpected events.
With his vivid colours and his Dolce Vita and Amarcord references – Fellini is always Anderson's favourite – the director is first and foremost trying to present some of the features of the Italian society than advertise the brand that finances the film. With Darius Khondji as the cinematography of Castello Cavalcanti and his camera darting around the piazza of the small town, the film provides an overview of what's Italy all about: ancestry, family, generosity, hospitality, pretty women and spaghetti. A tribute to "home", Prada's home than Prada itself.
Check the images and watch the movie below to get a glimpse of the clothes as part of the Italian society and culture, when fashion is perfectly harmonised with its surroundings, outside a fashion studio in Rome or a runway show in Milan's Fashion Week.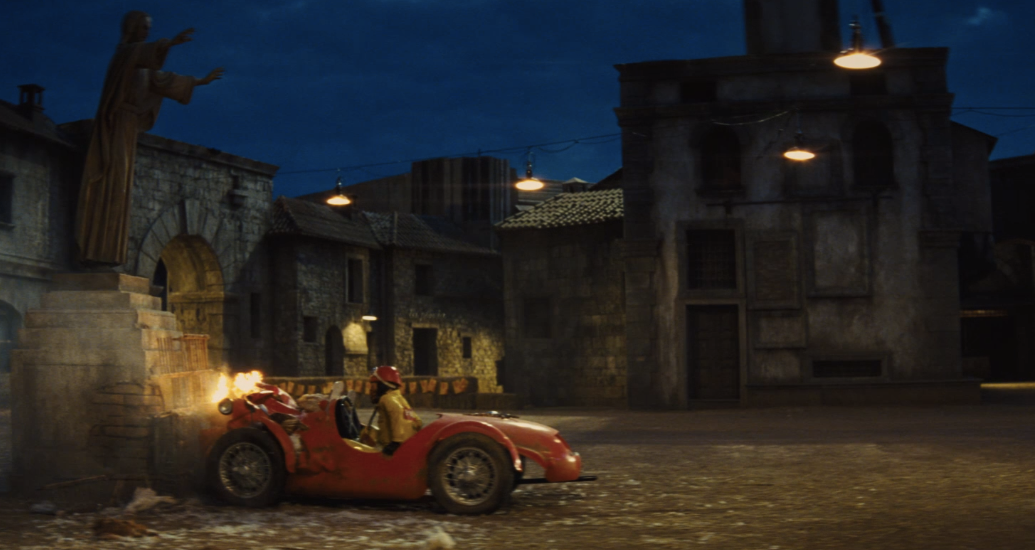 Prada presents 'Castello Cavalcanti' by Wes Anderson (Full Short Film):
Did you love Wes Anderson a little more -even if that's impossible sometimes?