Terry Orwell for Art-Sheep
All images © Sarah Schoenfeld
Berlin-based artist Sarah Schoenfeld has produced an amazing series of photographs for her project "All You Can Feel".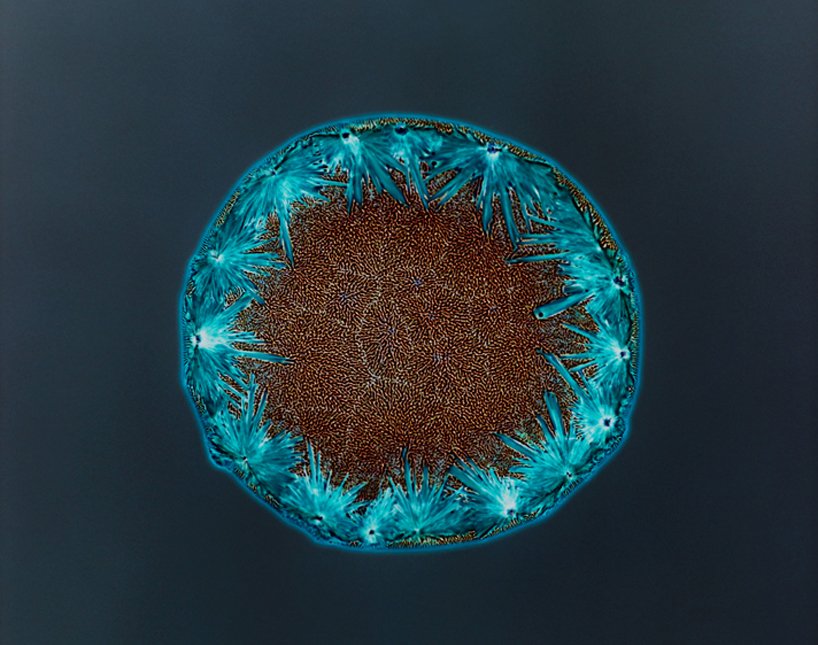 She squeezed a single drop of various recreational drugs, both legal and illegal, in liquid form onto exposed negative photographic film. The result acts as a visual re-interpretation of the physiological and psychological unevenness of substances in the body.
The colours and shapes produced put on view some of the special features of each drug. An eloquent and elaborately intrinsic little universe is revealed through Schoenfeld's work. "All You Can Feel" depicts the obscure meeting between depiction and reality.
via designboom