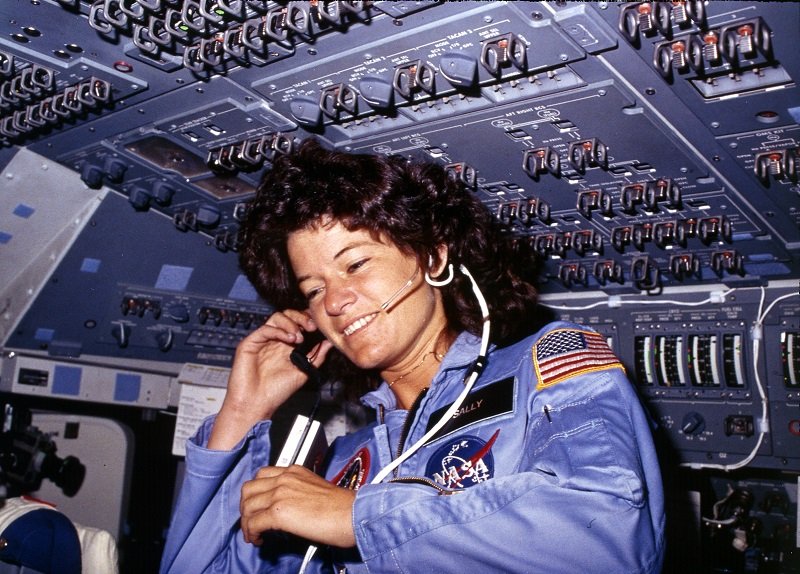 It was this day, sixty-five years ago, on May 26, 1951 that the first American woman to go to space was born. That woman is no other than Sally Ride and today she is chosen by Google to be honored in one of its famous doodles.
A Staford University graduate,  after earning a degree in physics was prompted by an ad by NASA asking for women astronauts to apply for a job and eventually got accepted along with other six women.Ride, who was charged with helping to put satellites into space, using the robotic arm of the space shuttle, made her first trip to space on June 18, 1983 and the second, one year later in 1984.
After her retirement from NASA in 1987, the astronaut dedicated her life to teaching young people, especially women and girls, about science, first as a teacher in the University of California and then with her NASA's EarthKAM project, that allowed students to photograph Earth via a camera on the International Space Station. The Californian astronaut also provided the educational community with science books, as well as participated in various science programs. Ride continued to work passionately for young people's education until her death in 2012, while in 2003 she was added to The Astronaut Hall of Fame, for her contribution in America's space history and science.
Check out Google's doodle to celebrate the first American woman in space.