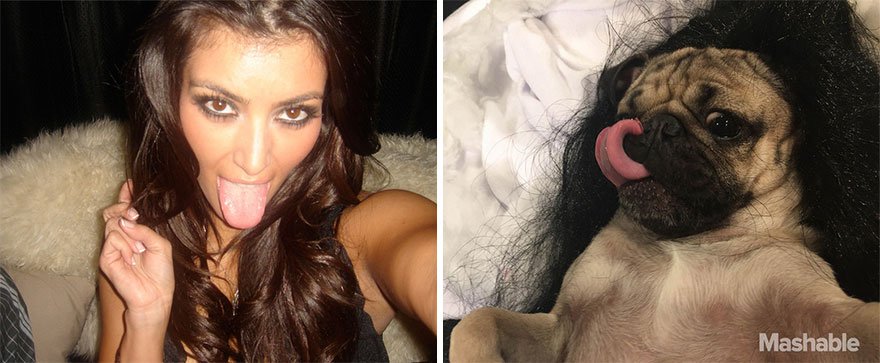 Samuel Masters for Art-Sheep
Who doesn't love it when animals do funny stuff on the Internet? Especially, when the animal in question is an adorable and squished-faced pug. Doug the Pug has been described by many as 'The King of Pop Culture' and rightly so, as it has lately conquered the Internet with its cosmopolitan pictures and killer attitude.
Lately, Kim Kardashian's freshly published photobook 'Selfish', comprised entirely of the famous persona's selfies, has inspired the Tennessee-based pug and its owner and photographer Leslie Mosier to create their own series of pictures, featuring the furry model in the role of Kim K. With a black wig and a crazy assortment of hilarious pug-faces and poses, the resulting photos might even be described as topping the originals. What do you think?
via earthporm