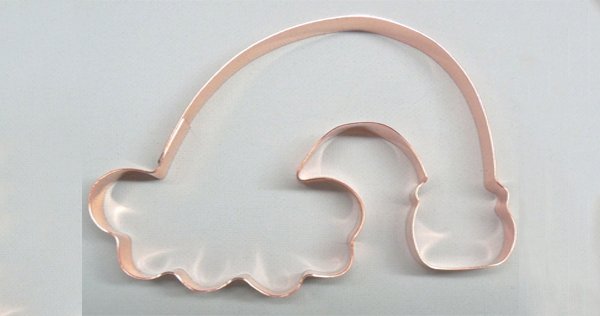 Holly Williams for Art-Sheep
They say there are no dirty words, only dirty minds. Similarly, one might take said phrase even further and say that if one has a dirty mind, anything can be construed as as naughty. Well, maybe this is true and maybe it isn't, but in the case of a certain item online a lot of people can agree that one does not need to be particularly dirty-minded to see it as something much saucier than what it was originally meant to be. The item in question is no other than a cookie cutter by manufacturer TheFussyPup, that is described as a  "Somewhere Over the Rainbow Pot O' Gold St. Patricks Day Cookie Cutter,"while actually very much resembling a set of furry balls and a limp penis.
When the manufacturers were notified of their product's unfortunate resemblance, their response went as follows: "One pointed out its resemblance to the male organ. We had a little giggle and dismissed the thought. While making adult theme cookie cutters isn't our main goal, we are happy to provide cookie cutters for any occasion—and we love to see the creativity of our customers! Now if only someone would send me a picture of the results!" Game on.