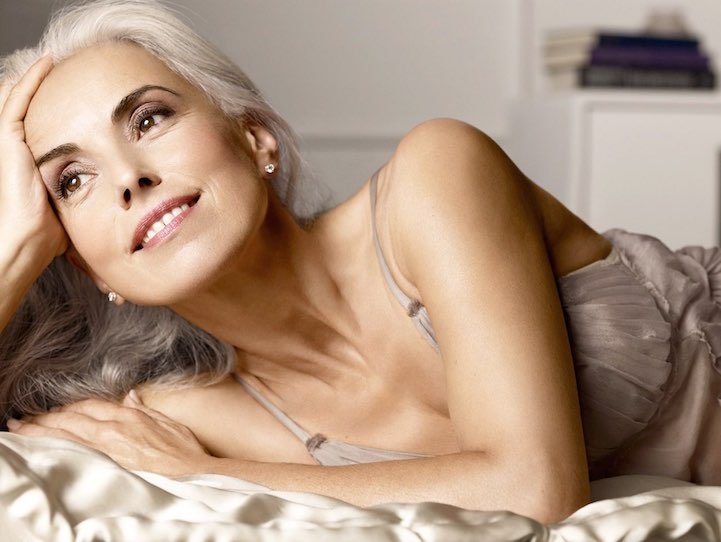 by Melissa Faithful
While most of the models in the fashion industry retire in their late 20s, this model is thriving in her late 50s! And even though this harsh and unfair industry has changed its limits when it comes to size, gender, color and age, it still keeps maintaining a belief that wants older models to retire soon and give their places to younger girls.
Yasmina Rossi is pretty much a bright exception as her beauty and posture have landed her contracts with companies like Macy's and MasterCard. As she told The Sunday Times, she feels better now with her image than how she felt in her 20s. When asked about how she treats her body, she says that she doesn't do anything out of the ordinary, "I take oil and use it on my skin. I put rapeseed oil on my hair. I scrub my skin once a week with olive oil and sugar. I eat an avocado a day and organic meat and fish."
Natural, gorgeous and inspiring, Rossi is the perfect model against female ageism and beauty standards.