Julia Horeftari for Art-Sheep
Greetings, my brave reader.
Marc Chagall, born Marc Zahharovich Shagal in Vitebsk, Belarus, on July 7, 1887, was a painter, lithographer and designer. His style was lyrical and metaphorical and it was what made him one of the most well-known modern artists, while his long life and diverse output resulted in him becoming one of the most universally acknowledged. Even though many of his peers' goals were resourceful experiments that frequently led to abstraction, Chagall had a never-ending trust in the power of figurative art, which he kept in spite of his Fauvism and Cubism influences.
Chagall moved to France in 1910, where he soon became a preeminent force within the soi-disant Ecole de Paris. He later travelled to the United States and the Middle East. Chagall was associated with a number of profound modernist styles during his long career, some of which were Cubism, Supermatism and Surrealism and all of which he repudiated in succession due to his faith in the figurative and narrative art, even though those movements perhaps inspired him to work in a totally abstract style. This attitude had as a result for Chagall to be considered one of the chief proponents of the more classic approach in the modernist period.
His Jewish identity was of great value to him all his life and much of his work is defined by his attempt to harmonise modernist art with old Jewish traditions. Still, in addition to his Jewish themes he drew on Christian themes, every now and then, when he felt that they appealed to his figurative and narrative taste.
Chagall died on March 28, 1985, in Saint-Paul-de-Vence, France. Before his death, one exhibition was held at the Musée du Louvre in Paris in 1977-78 with the artist's works from 1966 to 1967. On the year of his death, one major retrospective exhibition was held at the Philadelphia Museum of Art and now, 30 years after his death, the Royal Museums of Fine Arts of Belgium is holding another major retrospective show with more than 200 of Marc Chagall's works. With an obvious reference to the date of Chagall's death, the exhibition opened on 28 February and will last until 28 June, 2015. So, if you find yourself in Brussels, my brave reader, stop by RMFAB and marvel at the beauty that was Chagall's art.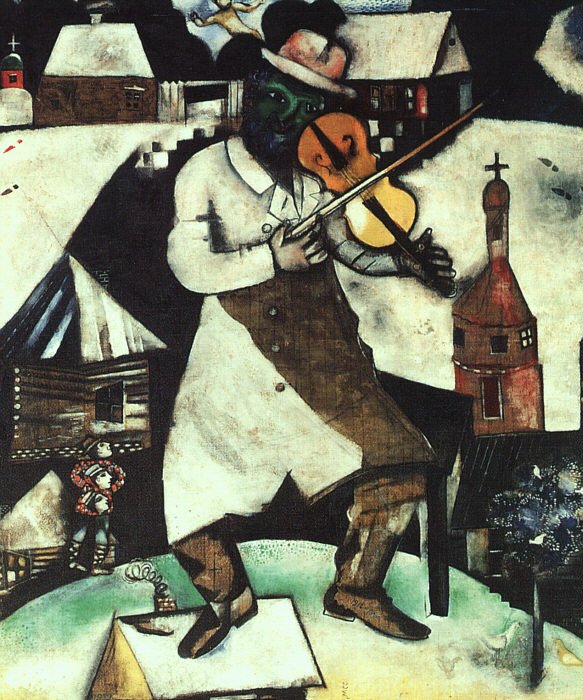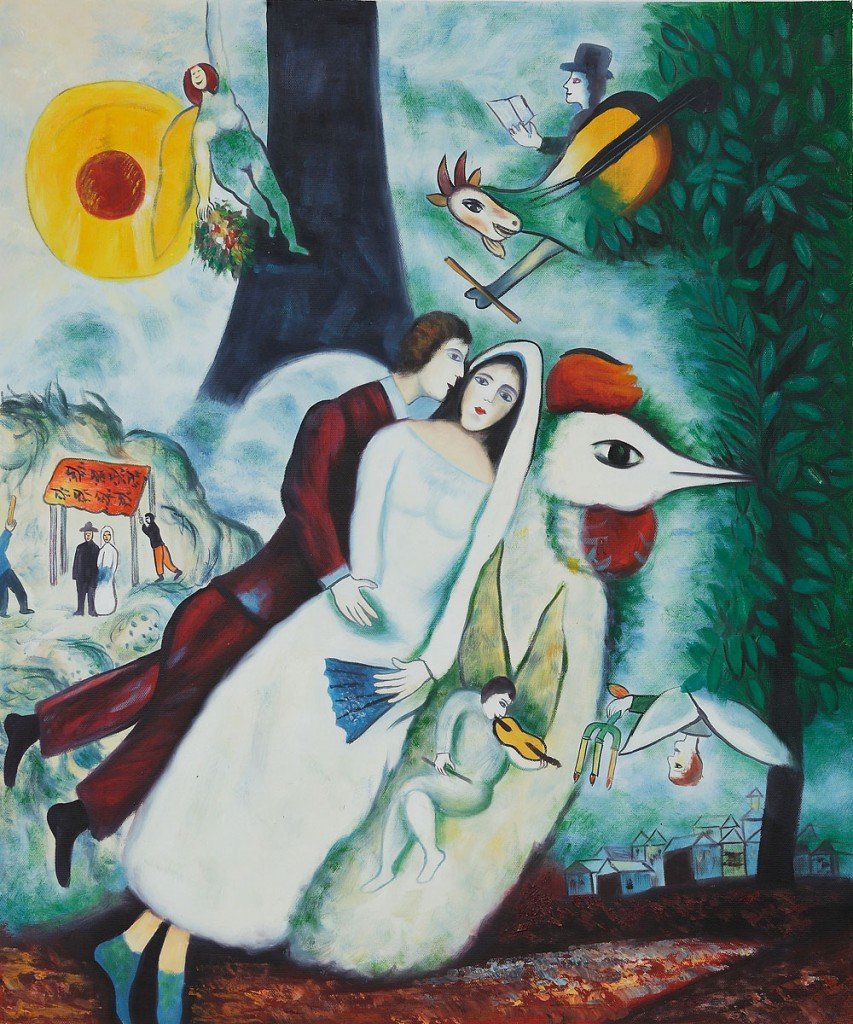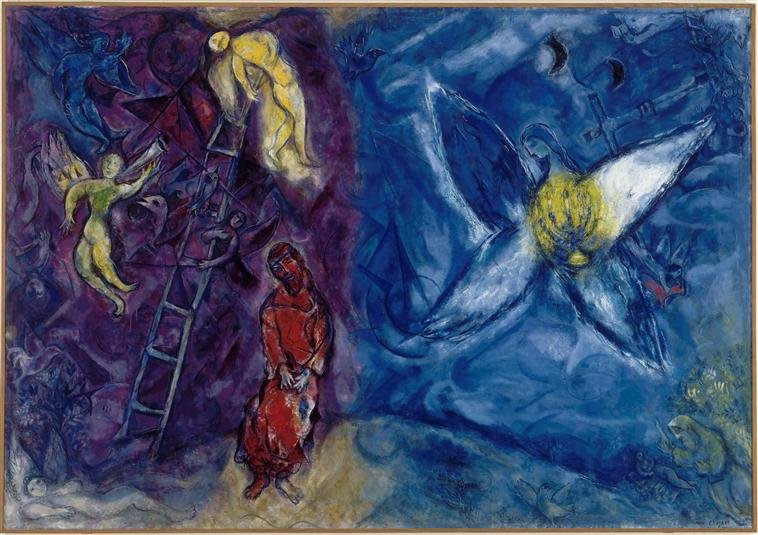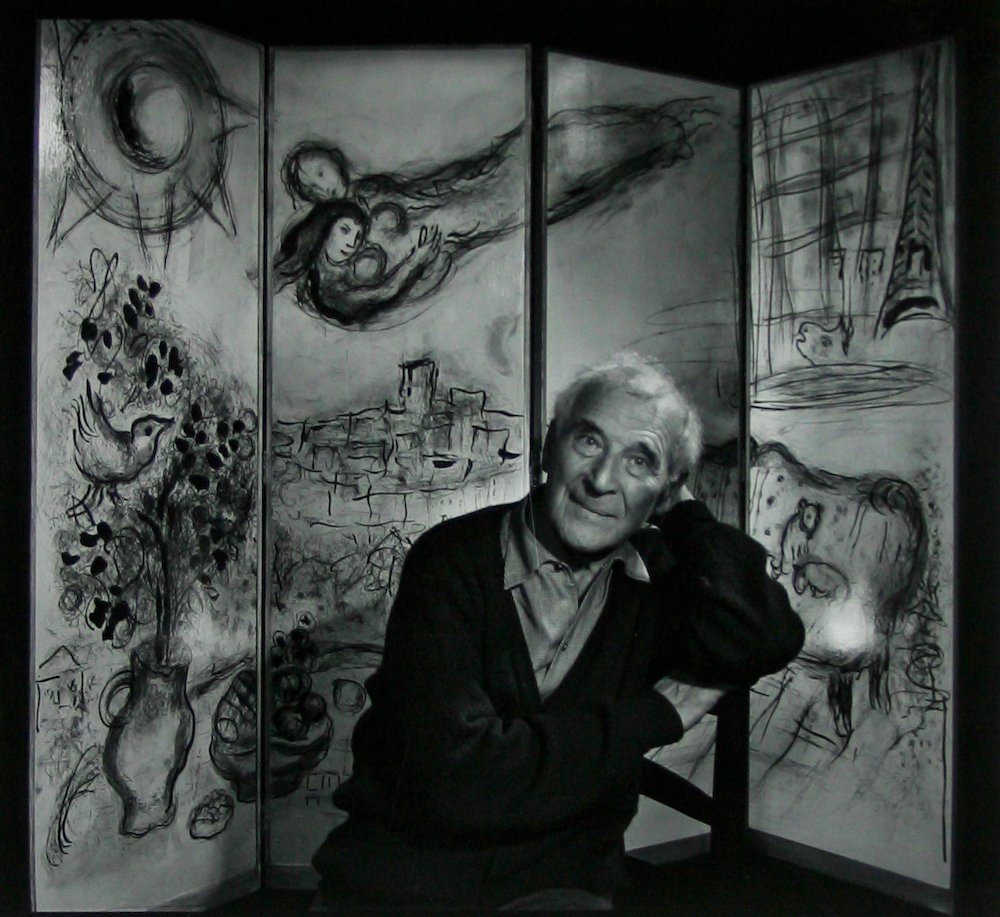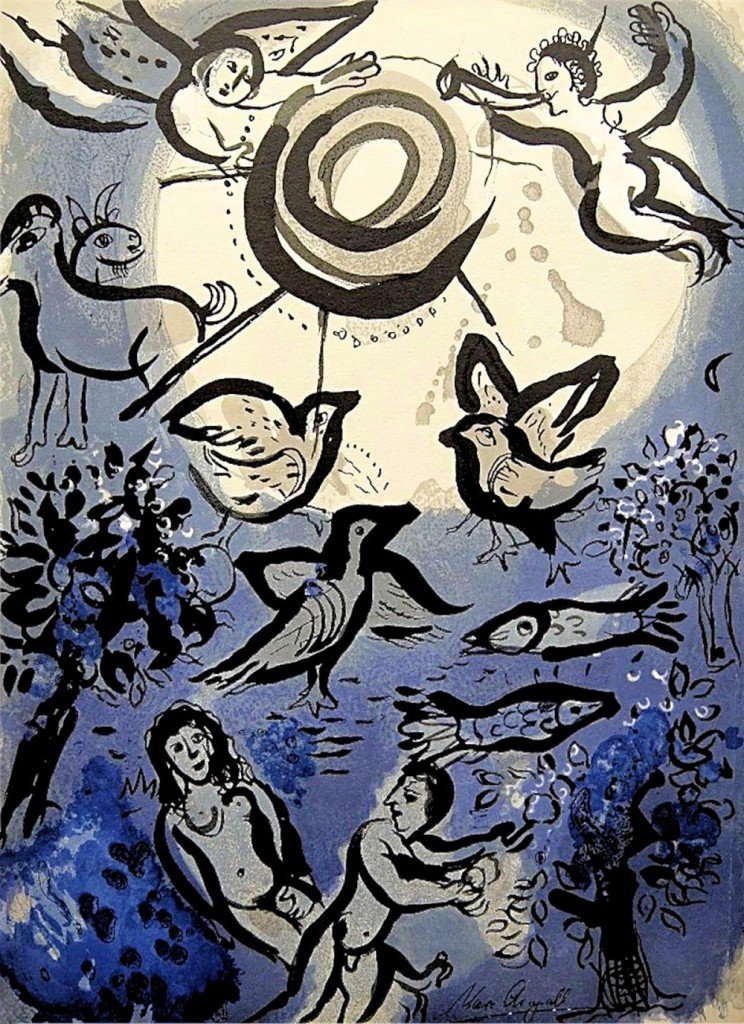 "Chagall will be the only painter left who understands what colour really is."
– Pablo Picasso, ca. 1954, following the death of Henri Matisse