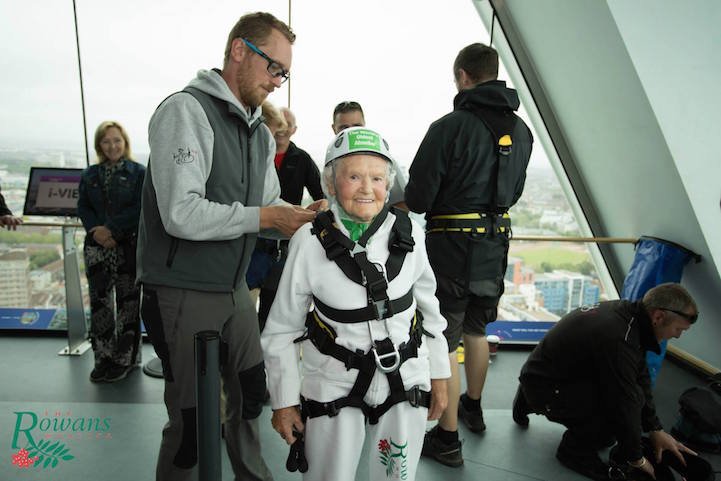 Craig Davies for Art-Sheep
Doris Long is an adorable 101-year-old lady whose hobby is the practice of abseiling, which she first started at the age of 85.
The great-great-grandmother recently beat her own record as the world's oldest abseiler when she descended 100 meters (328 feet) down the side of Portsmouth's Spinnaker Tower in the UK. This challenge first began on her 100th birthday last year, and Doris did it again last week, shocking and inspiring the passerby. Despite the wind and the rain Doris completed the drop to raise money for Rowans Hospice in Waterlooville. As she told BBC, "I don't feel afraid and never have, I just have a placid nature. It was very hard work, much harder than last year. It was so windy I swung about a bit, but oh yes, I enjoyed it, I feel it's well worth it."
This amazing grandmother has raised more than £11,000 through her abseiling adventures, and hopes to come back next year, when she turns 102, and do it again.