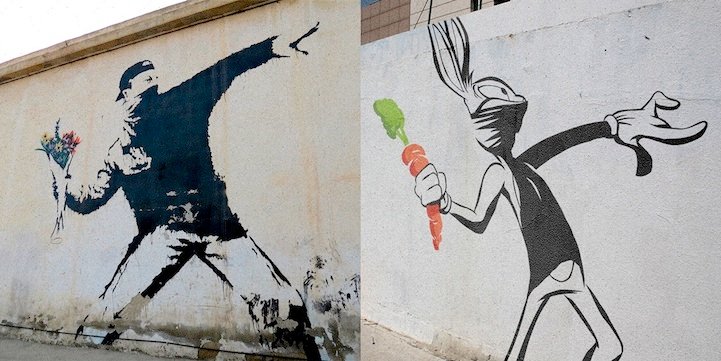 Samuel Masters for Art-Sheep
Any individual that knows even a little bit about street art is, of course, familiar with the name and style of British artist Banksy. The graffiti artist best known for his characteristic stencilling technique has created a big number of greatly iconic, satirical and highly politically and socially charged pieces. However, a Brazilian artist comes to recreate some of Banksy's most characteristic works in a lighter, more playful manner.
Butcher Billy in his whimsically-titled series Butcher Billy Bullies Banksy, replaces Banksy's figures with renown childhood characters, such as Bugs Bunny, Fred Flinstone, Tweety Bird and The Road Runner, resulting in creations, different perhaps in their tone and message, but definitely as iconic, entertaining and refreshing as the originals.
via mymodernmet